UPDATE: This post originally ran on May 24th, 2014, but with summer finally — gloriously! — here and more time spent outdoors, we wanted to share it again!

For as long as I can remember, a beach trip without a bottle of lemon juice in tow was unheard of, a trick passed down from Mom as we made after-school ocean pilgrimages. Ever since, sun-kissed hair is my go-to. Spritzes of lemon juice post-saltwater plunge, but before laying — protected — under the warm sun. It's the simplest way to lighten up your locks.
As summer kicks into full gear, nearly all of us see beaches and pools in our immediate futures. So what better time to make an ultimate — and natural — hair lightening spray? After a little research, here's what we found to be a perfect combo to lighten hair safely and naturally.
Lemons:
When lemon juice is added to the hair, it acts as an accelerant to the sun's lightening abilities. The acidic properties of lemons mix seemingly mix just right, giving off a gradual highlight.
Chamomile:
The natural coloring and chemicals of chamomile flowers work together to bring out lighter tones in the hair. Chamomile also helps in fixing split ends.
Honey:
When honey is mixed with distilled water, the chemical process that takes place will lighten hair quickly.
Cinnamon:
Cinnamon naturally contains peroxide, which is a chemical used in hair lightening, BUT! Cinnamon won't dry out your hair… and it smells amazing!
Coconut Oil: 
Though coconut oil won't lighten your hair, it WILL moisturize your locks so other ingredients won't dry it out.
DIY HAIR LIGHTENING SPRAY
Ingredients
Chamomile tea, brewed
Juice of 3 lemons
2 crushed cinnamon stocks (or 1 tsp cinnamon)
Squirt of natural honey
1 tsp coconut oil
8 oz spray bottle (preferably glass and UV-protected)
Method
First, brew chamomile tea. I let mine steep for about 5 minutes. Take spray bottle and fill halfway with the tea. Next, add remaining ingredients. Fill rest of bottle with warm water. Give a good shake before spraying it on your hair to ensure mixed well.
You can spray it all over, or apply to ends for an ombre'd look. Using your potion on the beach is ideal: after dampening hair with salt water, spray all over. The sun should maximize all of the ingredients' lightening powers. You can also spray on damp hair before bed. (Just be sure to wear a shower cap since the honey  may make your hair a bit sticky.) Rinse out in the morning and feel sunny!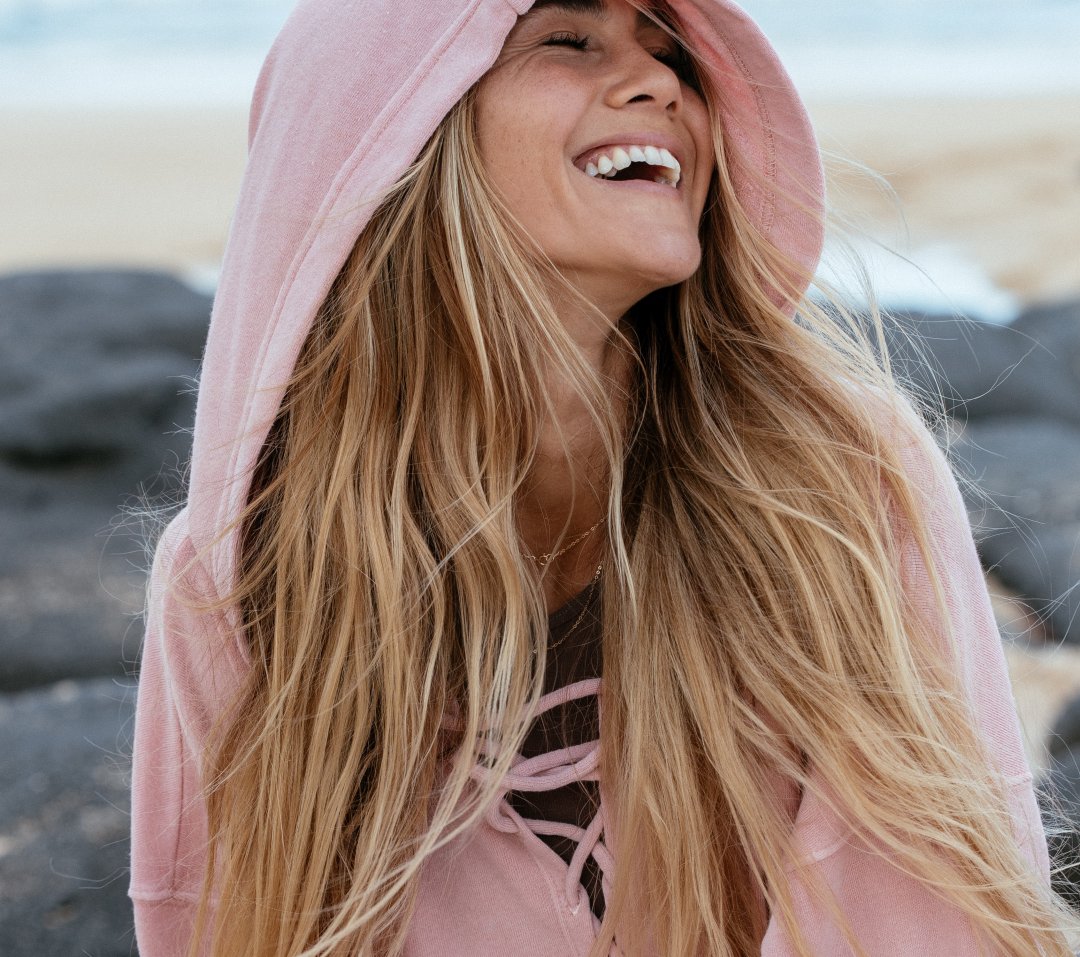 You should notice your hair becoming gradually lighter in just a few easy applications. Enjoy!
More homemade beauty products from the BLDG 25 Blog.