This post comes from our Calgary Social Media Content Creator, Bailey…
The Rocky Mountains stand as an impressive background to Calgary, Alberta. Having Banff National Park in my backyard makes my Alaskan heart feel at home (yes, another Alaskan). I spend many weekends hiking in the mountains with my husband or friends, and I am always up to exploring new places. Seeing these getaways for the first time will always be something that makes my soul sing.
No matter how many times I've seen Lake Louise, I can't get enough. A helpful hint: get up early and beat the crowds or take advantage of the beautiful campgrounds scattered throughout the land, weather-permitting. There are copious trails to choose from, and in the winter X-country skiing and snow shoeing are great alternatives to hiking. Lake Moraine also lies in the immediate area, and provides many of the same activities, with even more glorious views.
Jessica and I spent Tuesday hiking through the snowy trails, and stopped for coffee in the nearby city of Canmore at one of my favorite spots, Beamers Coffee Bar. We stepped into the Fairmont, Lake Louise's mountain chateau, for a quick bite before we roamed south to the city of Banff for some more exploring!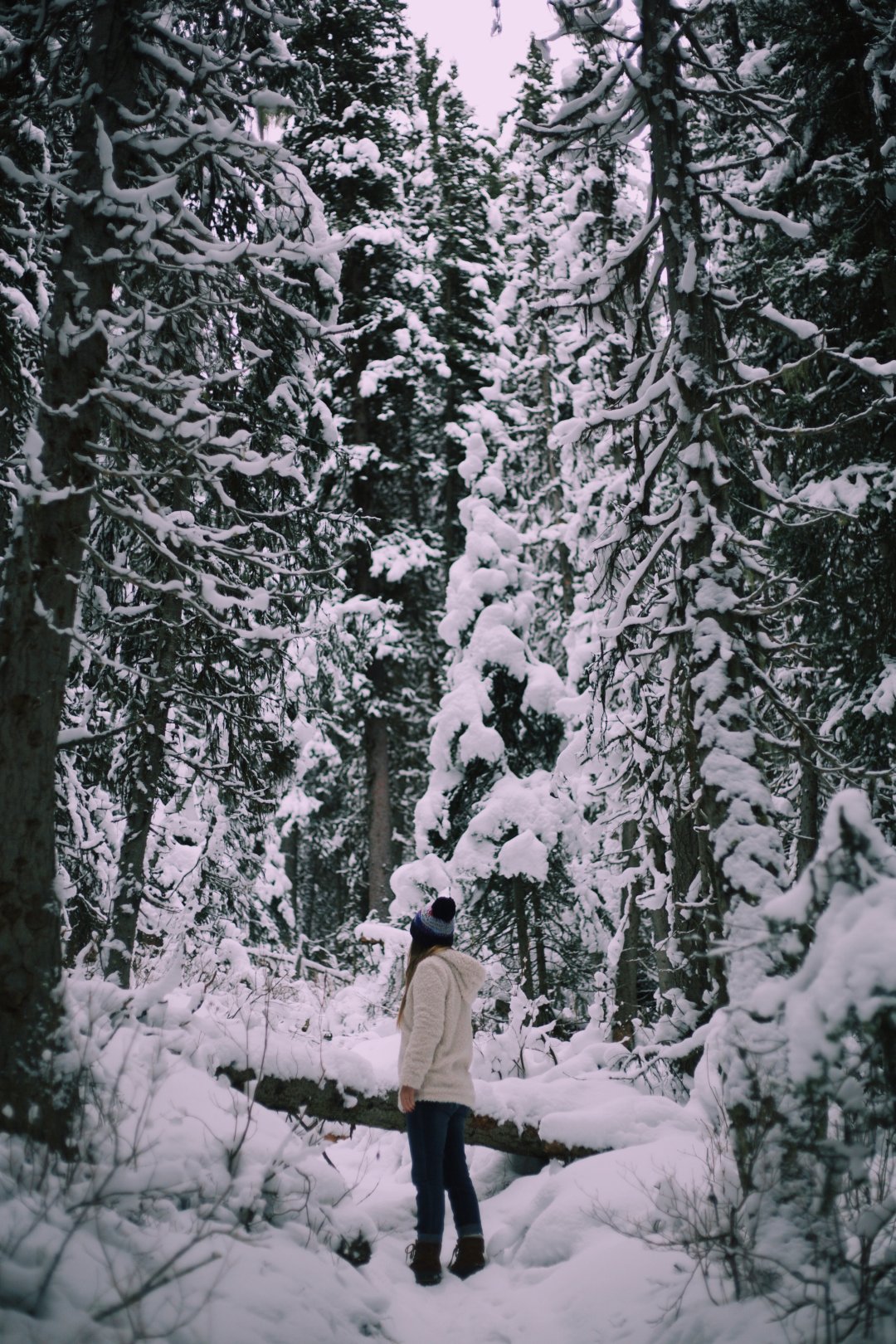 +What is your favorite Canadian adventure? Let us know in the comments below!
Follow Bailey and Jessica on Instagram!
Follow April on Instagram!