"I like clothing that feels lived in… whether that means vintage or, I just spilled coffee on it running through the office…"

Your position at Free People…
Assistant Buyer — Third Piece (jackets, outerwear, and sweatshirts).
How does your job influence your personal style?
A big part of my job is thinking about what the next item is that people want to invest in for their wardrobe. It constantly keeps me looking forward and has definitely made me step up my jacket game. There are so many people in the office with such incredible style — our coworkers are my favorite source of inspiration!
What is your personal style?
My style is ever evolving. Generally I dress like a 14-year-old skater boy but I also love throwing on a maxi dress and feeling super feminine. I like clothing that feels lived in, whether that means vintage or I just spilled coffee on it running through the office. Comfort is key. It's super fun to push your personal style, but there is nothing worse than trying to force it and not feel like yourself.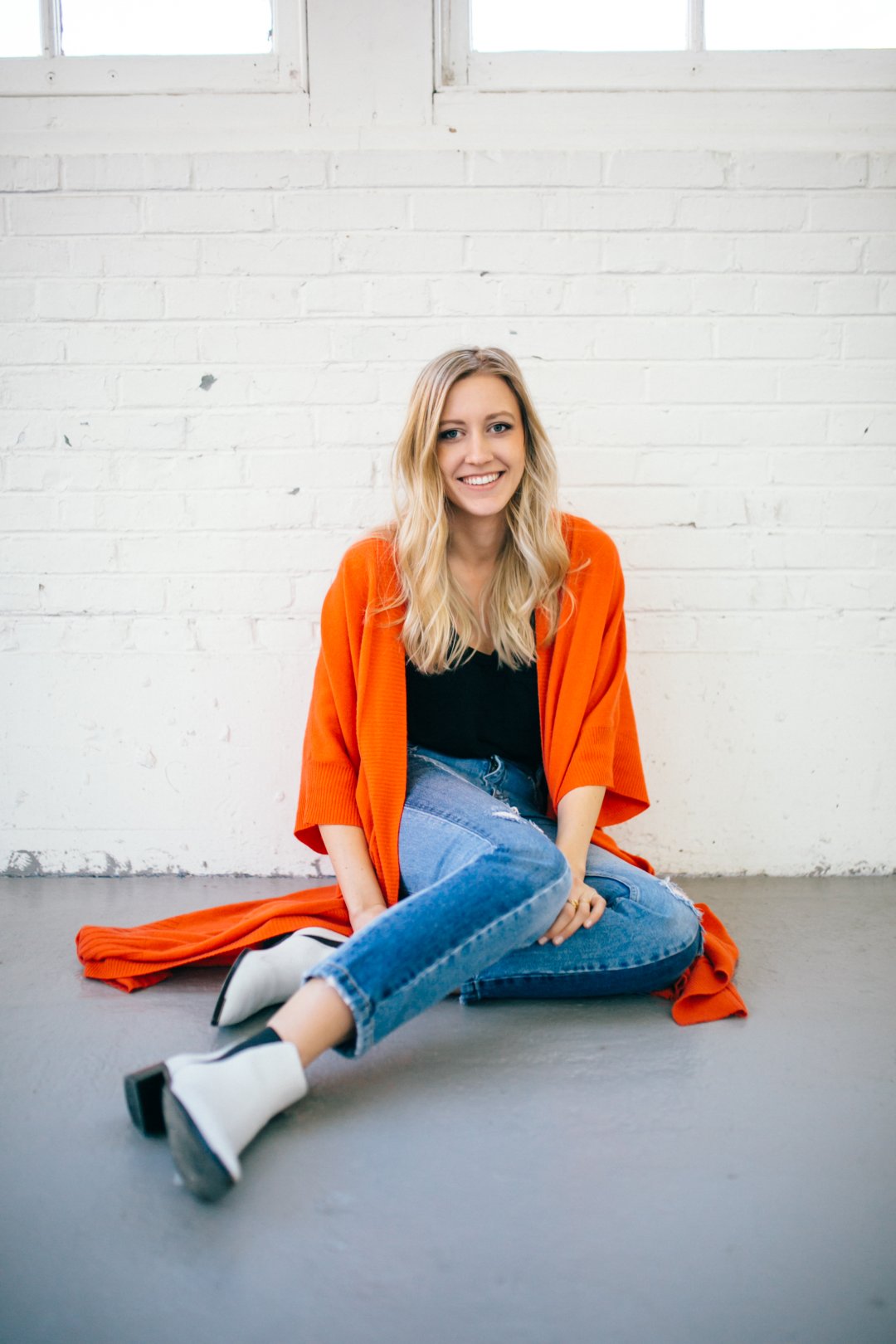 Go-to fashion rule or styling trick?
I try not to make any rules for myself. I have a quote on my desk which reads, "Never say never in fashion, because you'll be wearing 'never' in two years' time."
Favorite part about your job?
Collaboration and creativity. I love my position because I have the unique opportunity to work with so many different teams. Everyone brings new, exciting and creative perspectives to the table. A little bit of crazy is encouraged and you are always pushed to think outside the box.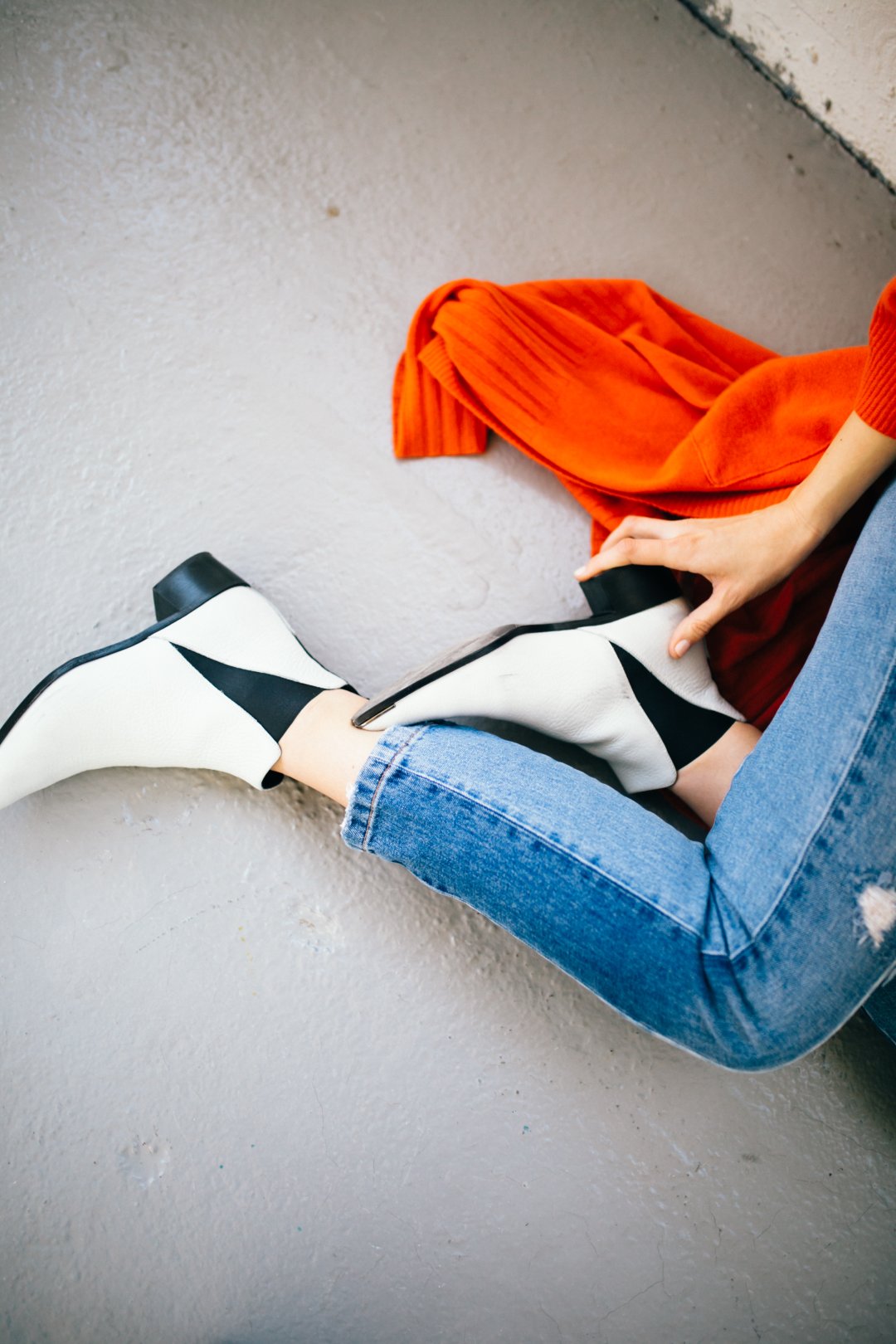 Most challenging part of your job?
Balance. It's really easy to get carried away with work, especially since I'm doing something that I love, but self-care and "me" time really helps refresh creativity.  
What's in your freepeople.com shopping cart?
Levi's Mile High Super Skinny  (the person who says you can own too many jeans is just lying to you!)
City Girl Sweater (this fabric was created by the Free People gods!!! It's honestly incredible) 
Torrence Flat Sandal (I'm 100% ready for summer and putting away the snow boots) 
One thing in your closet could you not live without?
My black leather Moto jacket. It was one of the first pieces I ever really invested in. There is something magical about buying a really great leather jacket. You just know it's going to be timeless.
Check out Kelsey on Instagram and shop her look today!
+ Get inspired by our Home Office team and check out more Office Style here.
Follow April on Instagram!