Ensure that your skin remains hydrated, even after those first layers of dirt are cleared away…
I've seen a lot of beauty products in my tender years — countless textures, scents, brands. I've gone from fluffy foam to slimy gels. Soft cream cleansers to soap bars. Oh, and dare I forget to mention the honey-all-over-my-face phase. (That was a bit messy.) For the past few months, I've been deep in constant trial and error mode, attempting to find the perfect facial routine for me.
Meet Kopari, my newest go-to. I first opted to first try a travel pack containing a variety of their coconut-based products. But after a couple weeks — and success — I ordered both their cleansing oil and toner.
So, what's the deal on cleansing oil? Basically, it's exactly what it sounds like — oil that penetrates and cleanses the skin, leaving it soft and glowing. Honestly, in the beginning, I wasn't sure if I would like its texture. I'm used to creating lather when I wash my face, which this doesn't really do. But I decided to switch from my bubbly cleanser to oil when a friend recommended that she could actually see and feel a difference in her skin.
Benefits.
While the oil removes dirt from your skin, it also moisturizes. Foamy cleansers can sometimes strip everything, without replacing lost moisture. Oil cleansers ensure that your skin stays hydrated after the first layers of dirt are cleared away.
Includes skin-happy essential oils such as tea tree oil, which cleanses skin by disinfecting pores, combatting acne and bacteria-related ailments. It also contains anti-inflammatory characteristics. Coconut oil, which provides long-lasting moisture, promotes healthy skin cell growth.
Is quick and easy. I'm all for routines that don't take up tons of time.
Protects natural skin oils and maintains healthy moisture levels.
My Routine.
Once in the morning, once at night. The cool thing about cleansing oil? It can go on either a dry or wet face. I like to wet my face a bit with warm water, grab a cotton pad and go to work. I use three pumps, and work around my face, in a circular motion, for about 30 seconds. I was blown away by how dirty our faces are, even after a night's sleep! Simply rinse off with warm water, pat to dry. 3 spritzes of toner, and you're good to go. I've found that my face felt super moisturized after those two steps alone, but if you have drier skin, the coconut face cream feels incredible.
Quick Tips.
I've been reading up on the best practices to keep your face clean, hydrated and happy. Here are a few things to keep in mind while creating a facial routine that works for you:
Skincare should be personalized. We are all created differently (but beautiful, of course). Our skin has its own personalized needs, so it takes time to figure out what those are. But, that being said, there is such a thing as basic skincare. Cleanse, Treat (If Needed), Toning, Moisturize — these are the 4 basic steps, no matter what your skin type.
Cleanse your face BEFORE getting into the shower. Yes, you heard me right. I know this is a pain, but the second you step into a hot steamy shower with a face full of makeup, your pores are quickly opening up and taking in all of that stuff.
Cleansing Oil can be a quick way to give your face a pick-me-up if you're on the go. Pump cleansing oil + toner on a cotton pad. Wipe away. No water necessary.
Cleanse before and after a workout. Just like the shower, a workout creates the perfect environment for clogging pores.
My final advice? Try things out. What may work wonderfully for me may not for you. But, skin is so important, so be sure to show it some love, daily. Nothing is set in stone. You have the ability to create a skin routine that works perfectly for you. So do just that, and start by giving cleansing oil a try.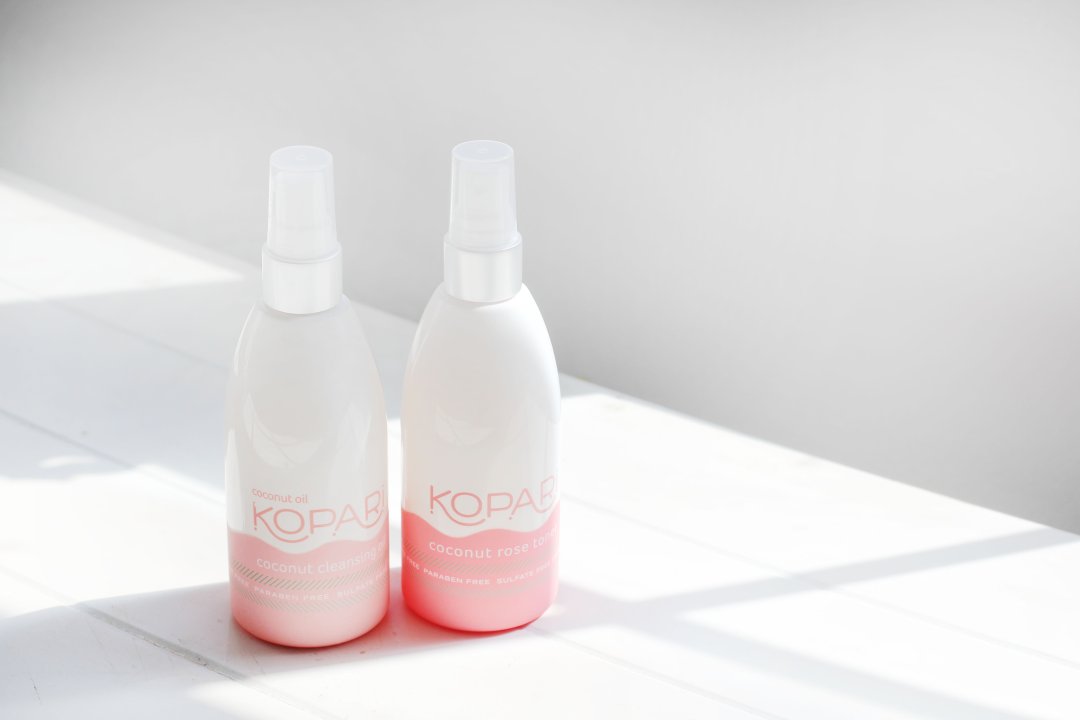 + Have any sweet cleansing oil tips or facts that I missed? Let me know in the comments! I'd love to hear. <3