Here's the non-toxic way to get a bronzed body…  
This post comes to you from beauty contributor, Kari Molvar.
With thoughts of spring trip adventures and lounging by the pool in the not-so-distant future (yes, yes, yes), it's time to cast off those ten layers of bulky clothing and enjoy the bikini life. Oh wait, your skin hasn't seen the light of day in months and is still in wintertime-dry mode. Fortunately, the right skincare routine can quickly remedy that situation. It starts with exfoliating to soften rough, dry patches, and then locking in moisture with plant-derived lotions and creams. And while you might think self-tanners and glow-enhancing body products involve lots of chemicals, the next generation of botanical-based options hydrates and brings up your skin tone naturally.
Ready to try it all? Here's your clean-beauty guide to prepping your body for bikini days ahead.
Begin with an all-over body rub.
Reach for an exfoliating mitt or towel, like Binchotan's Charcoal Body Scrub Towel, which relies on activated charcoal fibers to detoxify and slough away dead skin. Sweep it over your limbs in the shower, using gentle, circular motions. This removes any built-up cells so whatever you apply next sinks in better.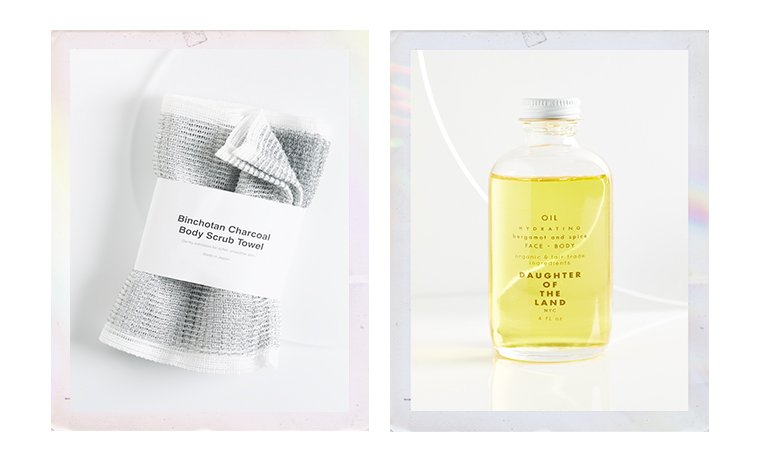 Mix up a hydrating concoction.
If you really want your skin to shine, a regular body lotion won't cut it. Instead, mix a few drops of an extra nourishing oil (obsessed with this one from Daughter of the Land), into your cream for a supercharged boost. Do this morning and night, for five days, and you'll be like, 'Dry skin? What dry skin?'
Get a safe tan.
Now that your body is silky and soft, it's time to put on a sunless self-tanner (hopefully it goes without saying that tanning in a salon or out in the actual sun, without any SPF on, is the worst thing you can do for your body and skin. Don't ever do it). The Brønzer Self-Tan cream is paraben-free and infused with antioxidants, green tea extract and coconut oil. Some helpful tips to ensure the formula goes on evenly: apply it after the shower, when your skin completely bare and dry. Rub it on in circular motions (bonus: the cream is tinted so you can see if you missed a spot). Hang out for an hour or so to let it sink in before heading to bed. The self-tanner needs about eight hours to work its magic. In the morning, rinse off the remaining residue in the shower and you'll be left with a beautiful (safe!) glow.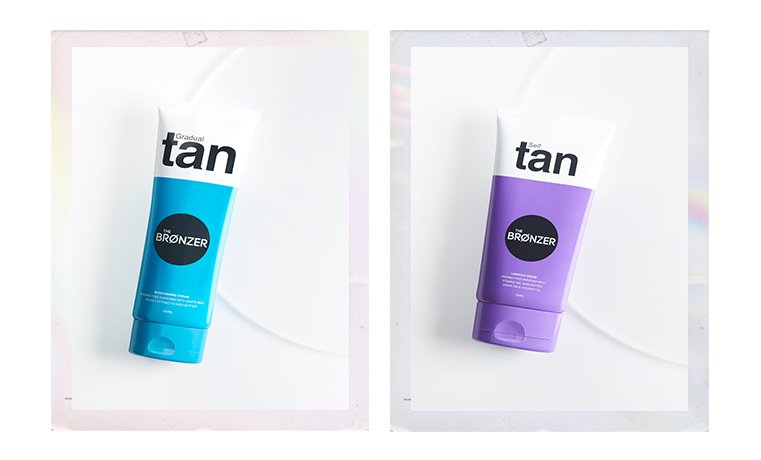 Maintain your sun-kissed effect.
Now that you're all bronzed and radiant, how do you keep that look going? The Brønzer Gradual Tan works like a daily moisturizer to prevent your faux tan from fading. Rub it in with circular motions, let it dry for a few seconds, then put on your clothes. The formula is white so it won't stain anything. Plus, it's spiked with goat's milk to help hydrate and calm sensitive skin.
Good to glow.
Last step? Grab your SPF before you hit the sun deck. Coola Eco-Lux Sport SPF 50 is spiked with aloe for a refreshing body mist while Sun Project Shimmer Sun Essence delivers SPF 30 with a subtle pink-shimmer effect for your face. Then put on your bikini and get out there!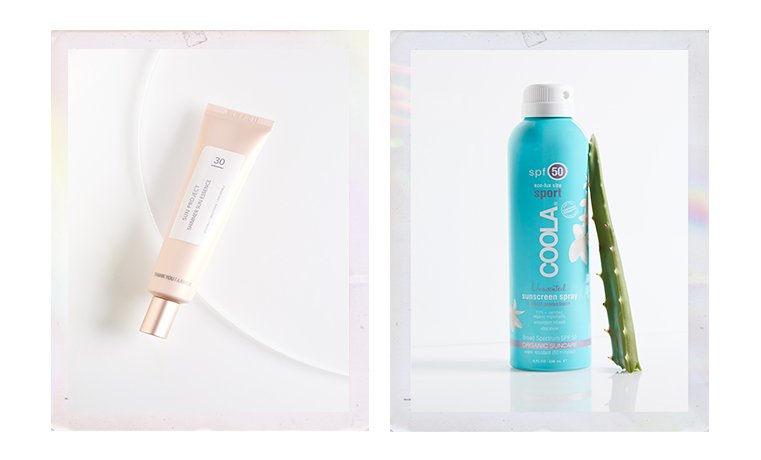 + Got any other bikini prep tips you'd like to share? Tell us in the comments!
Read more from Kari here…