At-home skincare beloved by celebs and normals alike…
According to everything I've ever read about skincare genius Joanna Vargas, she is responsible for the glowing complexions of just about every celebrity whose skin you secretly wish could be yours (but not in a creepy way): Julianne Moore, Naomi Watts, Rachel Weisz, Sofia Coppola, Maggie Gyllenhaal, Jenna Dewan Tatum, Karlie Kloss—to namedrop a few.
These women get paid to look camera-ready so their gorgeous skin probably comes with a hefty price tag, and a lot of time on Vargas' table—not likely an option for us normals, no matter how madly we covet their red carpet radiance.
But! There is hope. For in addition to her spa facilities, Vargas also has a line of at-home skincare beloved by celebs and normals alike. It's true, you could be washing your face with the same bar of soap Julianne Moore uses to remove makeup after an awards show, indulging in the same eye mask Sofia Coppola uses after a long day behind the camera, exfoliating with the same stuff Channing Tatum loving massages onto Jenna Dewan Tatum's skin once a week (this definitely happens, right?).
Though it's not new, right now is the perfect time to start playing around with the Joanna Vargas lineup. If we know anything about our skin, it's that it doesn't always play nice with seasonal changes. And as we step into spring and anticipate summer, it's important now more than ever to make sure we pack our skincare arsenal with the right stuff. The kinds of products that will keep our skin sane and happy as temperatures rise and humidity creeps in.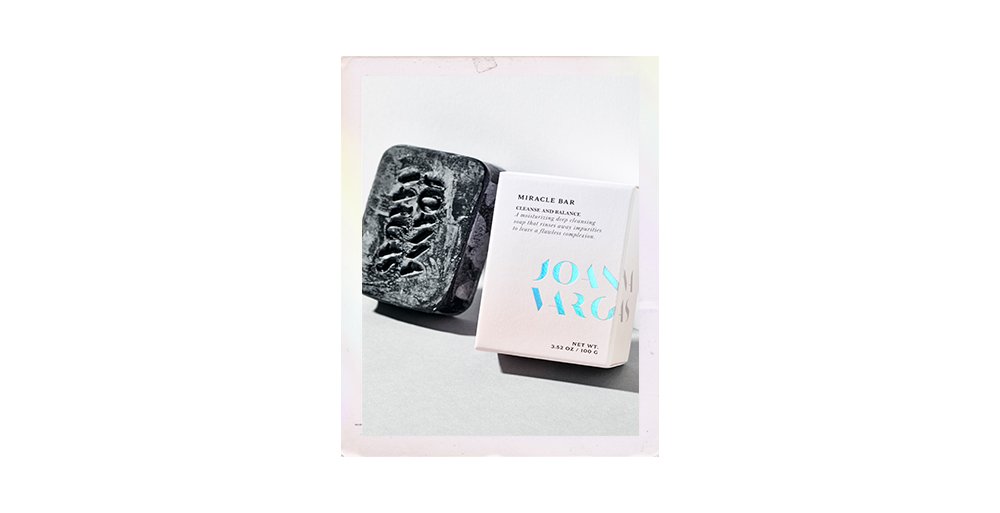 To ensure your skin is summer-ready and up for the hot, sticky season's skin side effects, reach for the aptly named Miracle Bar. I know that bar soap isn't necessarily the sexiest thing to display in your bathroom, but this is 100% worth it. Not only is it surprisingly chic as far as cleanser is concerned (look at that block lettering!), but it also has the ability to seriously deep clean your skin without drying the heck out of it.
Thanks to the mineral-rich charcoal in each bar which holds 1,000 times its weight in toxins, impurities are drawn out from the deepest layers of your skin while any grime sitting on top of your skin and clogging your pores is also taken care of. It's the deepest of deep cleanses, but it also leaves your skin impossibly soft: infused with olive oil, bamboo powder, shea butter and coconut fatty acid, the Miracle Bar works to balance your skin's pH and hydrate the crap out of it.
Once you're all cleansed, do a final skin sweep with the Exfoliating Mask to (gently!) scrub your way to an even more brilliant complexion. In just 15 minutes, this stuff seriously does everything: the galactoarabinan brightens dark spots, lactic acid sloughs off dead skin, kaolin clay decongests pores, hyaluronic hydrates skin and promotes collagen, and fruit enzymes boost cell turnover. For all of this and more, it's the perfect summer product to keep pores free and clear of sweat, excess sebum and sunscreen without being too harsh or drying like a lot of other exfoliating products.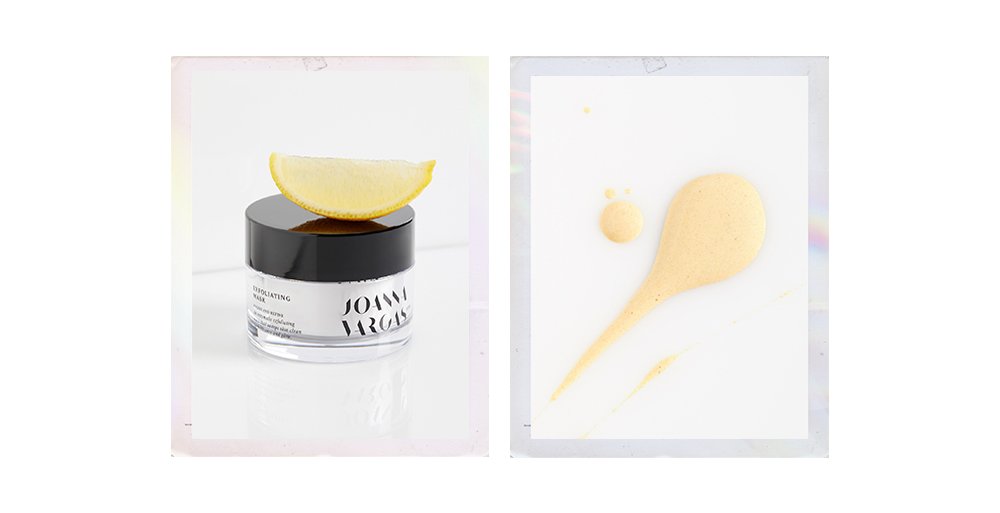 And, let's be real, warmer temperatures mean more willingness to stay out in the world instead of calling it a night and crawling under your covers early. Though undoubtedly fun, those summer nights (that sometimes turn into summer mornings) are likely to result in some gnarly dark circles and general eye puffiness. Worth it, I'm sure, but still unpleasant to wake up to, which is what makes the Bright Eye Hydrating Mask such a lifesaver.
These little babies are bamboo cloth pillows for your delicate eyes, packed with a concentration of brightening, soothing and revitalizing serum meant to tone and detox tired eyes. The star ingredient here is hydrolyzed silk protein, which holds up to 10,000 times its weight in water. Coupled with hyaluronic acid (another amazing humectant), the hydrolyzed silk protein is deeply hydrating and de-puffing. Relax with these a couple time a week and no one will be any the wiser to your late-night proclivities.
+ Ready for this celebrity-approved skincare routine? Check out Joanna Vargas' skincare products here!
Check out more Why You Need articles here.