"Although I do consider myself a bit of a tomboy, you'll still find me in a dress throughout the summer months."
Your position at Free People…
Assistant Graphic Designer.
How does your job influence your personal style?
Every day I get a glimpse of what is to come. We have monthly meetings where we address upcoming trends and big ideas to be featured in our creatives. In order to back up these fashion trends, we set the tone through art and design. I get to see what is going to be featured on FreePeople.com before it goes live. Through our photography, I essentially get to see what people are going to be wanting to wear and buy in the approaching months. It is fun to see these trends carry throughout the office as well. Everyone on the URBN campus has such unique style. I love being surrounded by these creative minds and their pioneering fashion statements.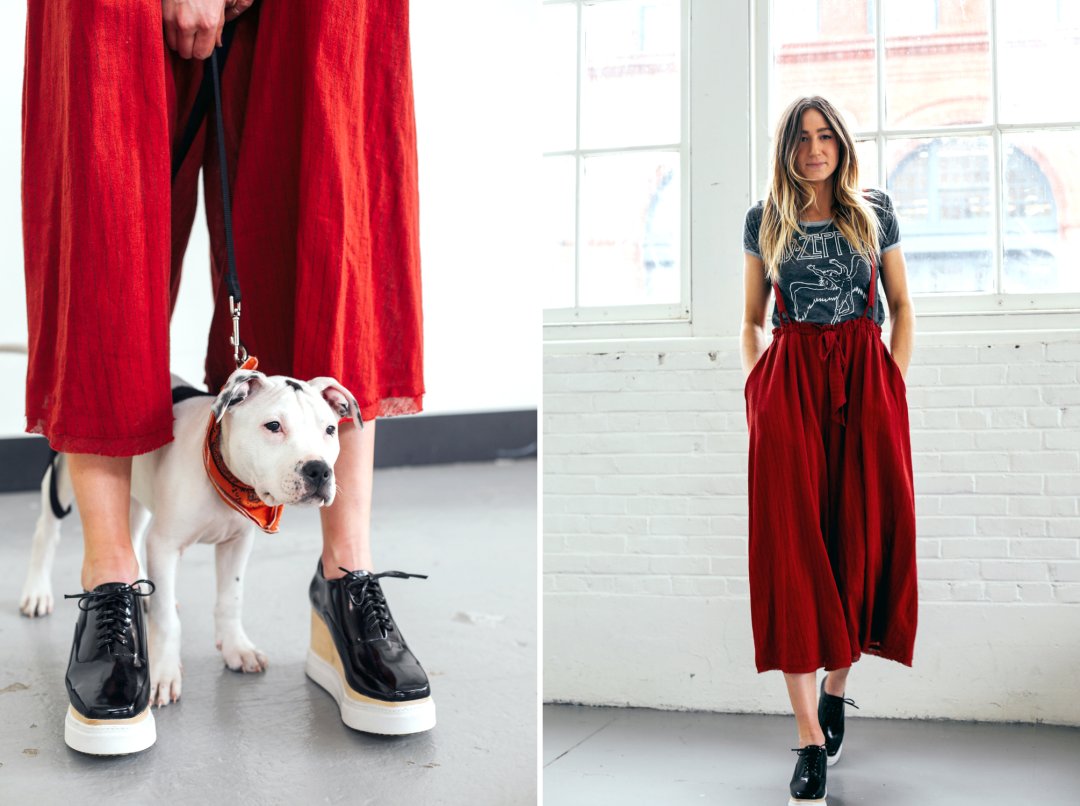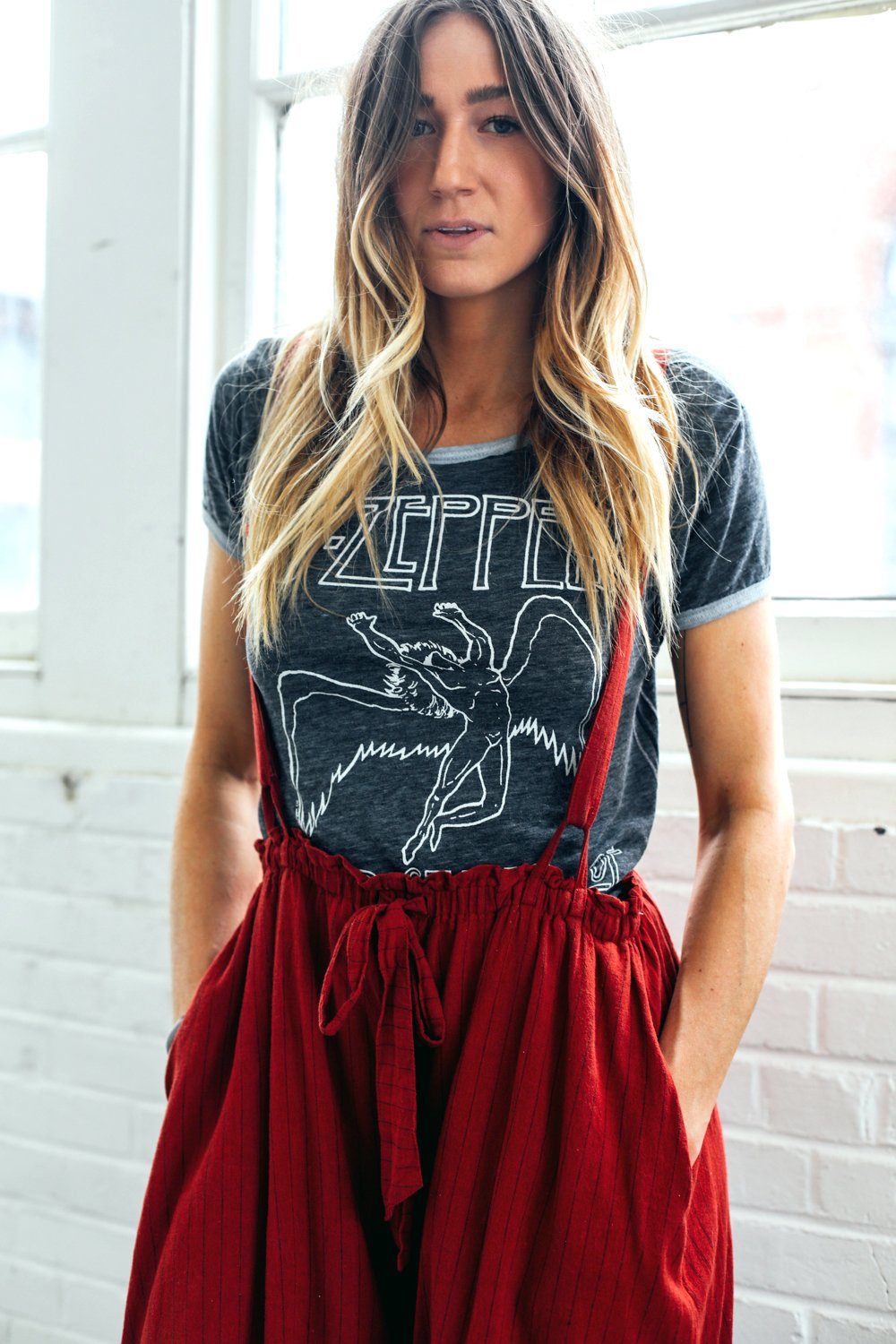 What is your personal style?
My style is constantly in flux. I always go back to having that perfect worn tee and pair of jeans in my wardrobe that can be styled with anything. I love to accessorize to refine every outfit. Whether it be your shoes, jewelry, hat, or even a scarf. Adding these simple touches can amplify any ensemble. I typically dress pretty Lou and follow after the boy & sporty trends. Right now I am obsessed with oversized, layering, muted hues, wide legs, and thick knit textures. Although I do consider myself a bit of a tomboy, you will still find me in a dress throughout the summer months. I love the classic bohemian style Free People is known for. I am a sucker for flow-y, shapeless silhouettes with vintage patterns, embroidery, texture, or raw hems. Right now I have my eye on the Willow Shirt Dress with the hope of summer being right around the corner (hopefully)! I also live in my Birks and will wear them with basically anything. 
Go-to fashion rule or styling trick?
Taking the time to find the perfect pair of jeans. I am very tall (about 6 ft) so it can be very challenging to find jeans that are long enough. When I find a pair that fits, I usually buy more than one. The perfect jean is something that everybody needs! You can style anything with them and they will never go out of style. Currently I am obsessed with the Dawn To Dusk Cropped Wide Leg and the Levi's 517 Cropped Boot Cut Jean.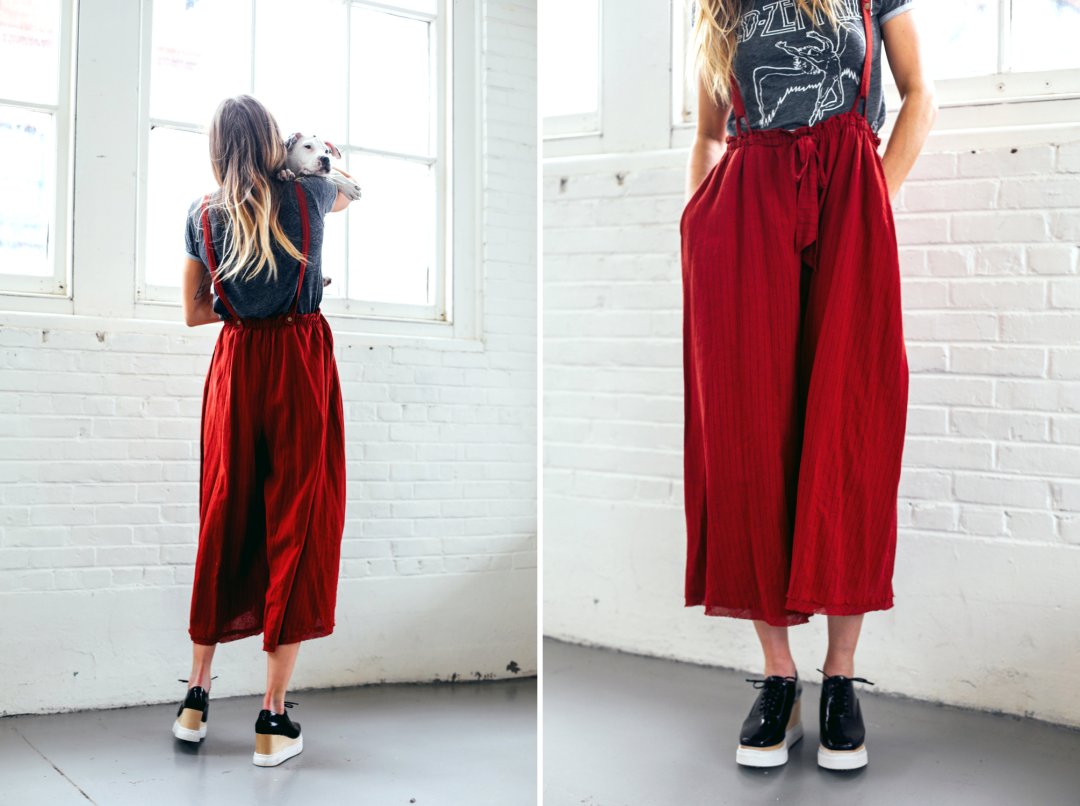 Favorite part about your job?
Definitely working with such creative minds. The entire office is so inspiring — I love getting to collaborate with so many talented people every day. Bouncing ideas off of one another is so helpful within the creative process, and very rewarding when you land on your final design. I have always been an art girl and Free People is such an artistic & hands-on company! My role here really lets me explore my creative side. All of the art and lettering we use on creatives are made by us. This job is amazingly unique in the way that it lets me express myself creatively on paper as well as on screen. I wouldn't trade it for a thing!
…being surrounded by dogs & puppies every day doesn't hurt either ;)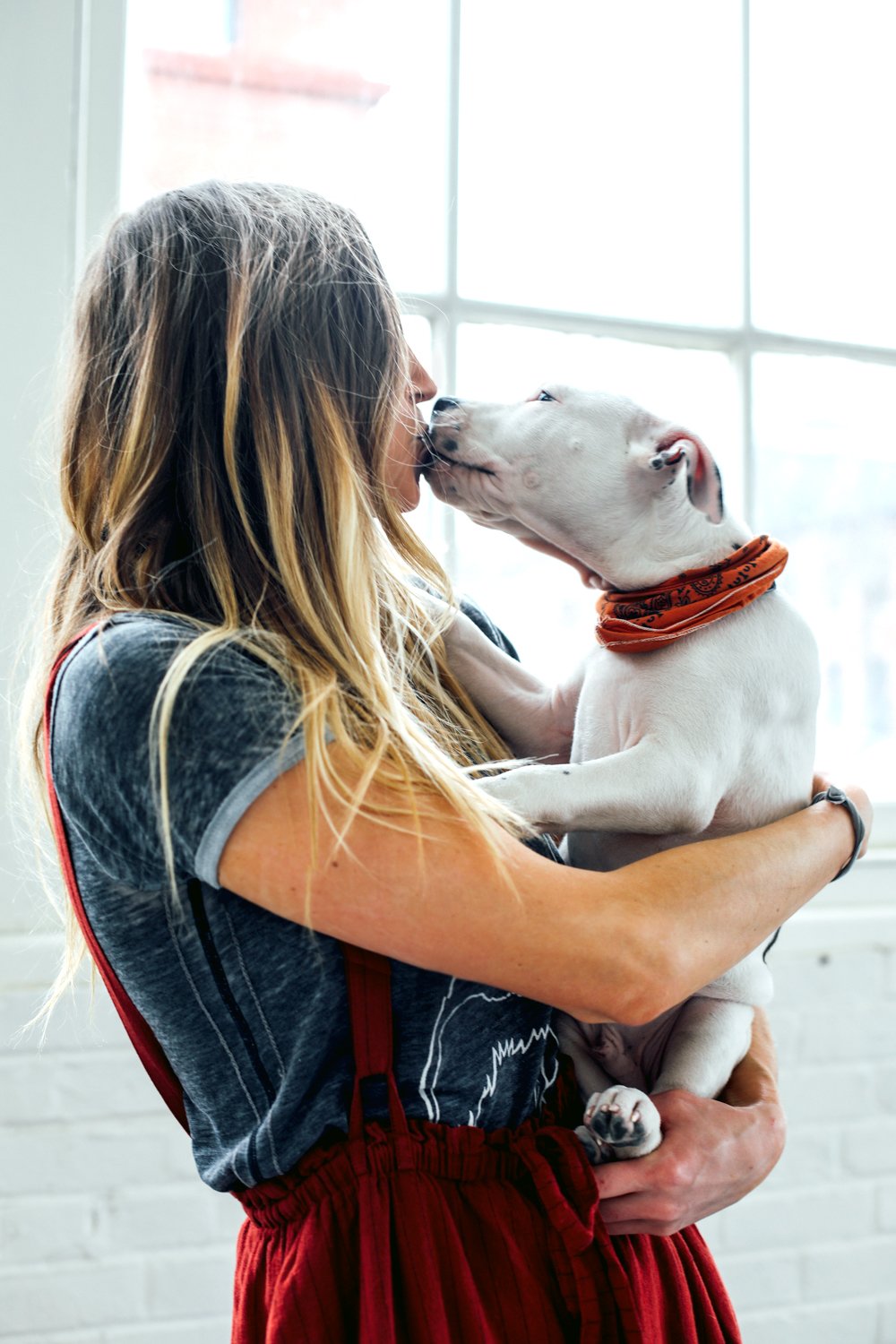 Most challenging part of your job?
Not having enough hours in the day. We have such a quick turnaround on creatives and sometimes you just wish you had a little more time. We always manage to pull it off, though, and get everything approved on time. I am all about making lists! This helps me manage my time and plan every day accordingly. There is nothing better than crossing off something on your list and moving onto the next project. 
What's in your freepeople.com shopping cart?
We The Free Hi Rise Straight Flare 
One thing in your closet could you not live without?
My Hi Top White Converse. I seriously can wear them with any outfit! Pair them with a flow-y summer day dress for a more feminine feel, or jeans on more casual days. I pretty much wear a pair until they are falling apart, but worn Chucks are the best Chucks!
Follow Anna on Instagram and shop her look today!
+ Loving Office Style? Meet more of the Home Office employees here!
Follow April on Instagram.