Planning a trip? Maybe you don't need to consider all that planning…
Sure, some trips are far better off pre-planned. Lists, setting arrival times, knowing when certain activities should take place and, in reality, creating a whole lot of expectation for your adventure ahead. Yet, more often than not, those are the trips we forget to actually enjoy. We get back home, start sorting through dirty laundry and instantly wish we could go back and cherish every second. We wish we would have put down those lists and let those expectations fly out the window. We tell ourselves next time will be different, next time we'll just go with the flow, because life is too short, right? Well, this time we did. There were no lists, no expectations, just the open road and four days to simply be. And you know what happened? We had one hell of a time — here's how we did it.

Step One: Choose wisely.
When the only thing planned is the destination, choose your companion or companions wisely. Surround yourself with like-minded people who will, with you, embrace the road ahead and not focus on what the next move will be.
Step Two: The destination.
Living in Colorado afforded us beauty in every direction. On this particular road trip we headed west, revisiting a few of the great National Parks: Moab, Bryce Canyon and Zion. Little cell reception and lots of open space = the right places for us. Your destination could be near or far, grand or small but an adventure, nonetheless. No time for a weekend get-away? Check out the local parks, forests or RV parks, because your never know what magic could be lying in your own backyard.
Step Three: Drop the expectations.
At the end of the day, plan the trip that suits you best. When we left the expectations at home, we shared a genuine experience, allowing the fun to unfold in and from the unknown. There were hiccups and many nights of pitching a tent in complete darkness, but there were stops for roadside pottery, trail runs and secret pools usually reserved for the locals. We took a step back and fully enjoyed each surrounding  and, when we were good and ready, we moved on.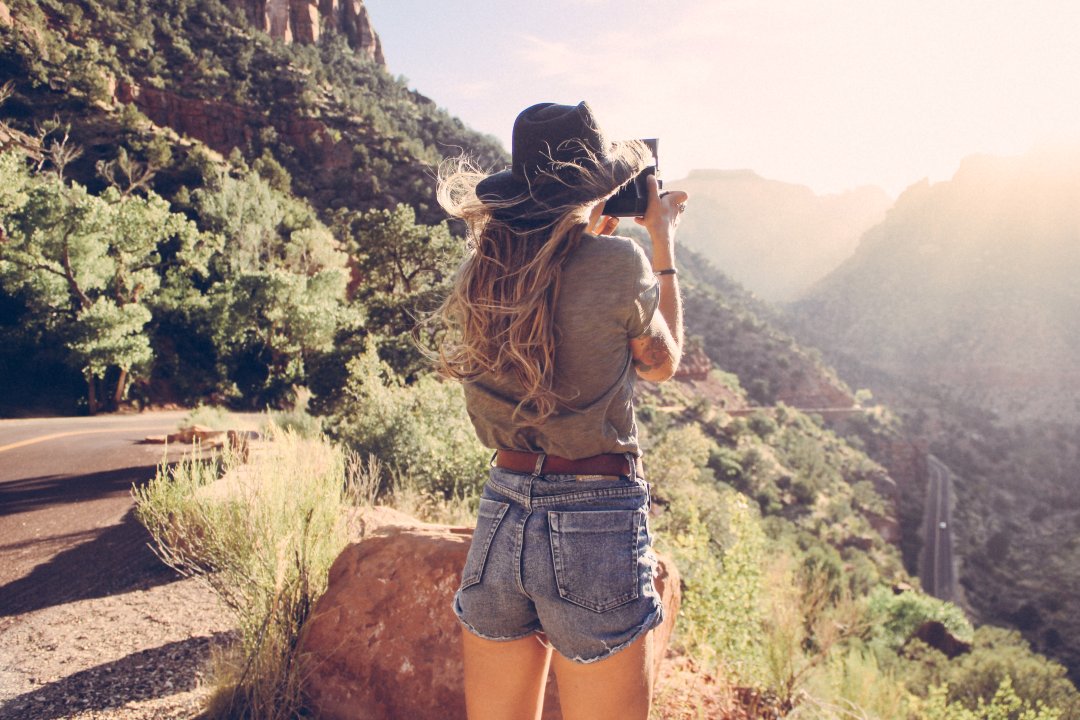 Though perhaps way overused, this phrase rings true as ever — you only live once. Don't end an amazing trip with should-haves and I-wishes. Come back filled with a new memories and endless inspiration.
So go fly-roam-travel-explore-journey and discover — we can't wait to hear about it.
+Are you ready to drop the expectations? Let us know in the comments below! 
Follow April on Instagram and check out more Weekend Do's here.