Yogi Nina Endrst talks yoga off the mat…
Yoga, as many of us know it, is incredibly personal. Many guides, including myself, will often repeat — your mat, your practice.
I've seen and felt the changes in my physical body that are a result of perfecting physical posture. I've felt the emotional shift inside from meditation. Having a deep and personal practice is beautiful, but lately my "work" has been focusing on mindful communication with myself and others.
Here are a few ways I like to share practice yoga off the mat.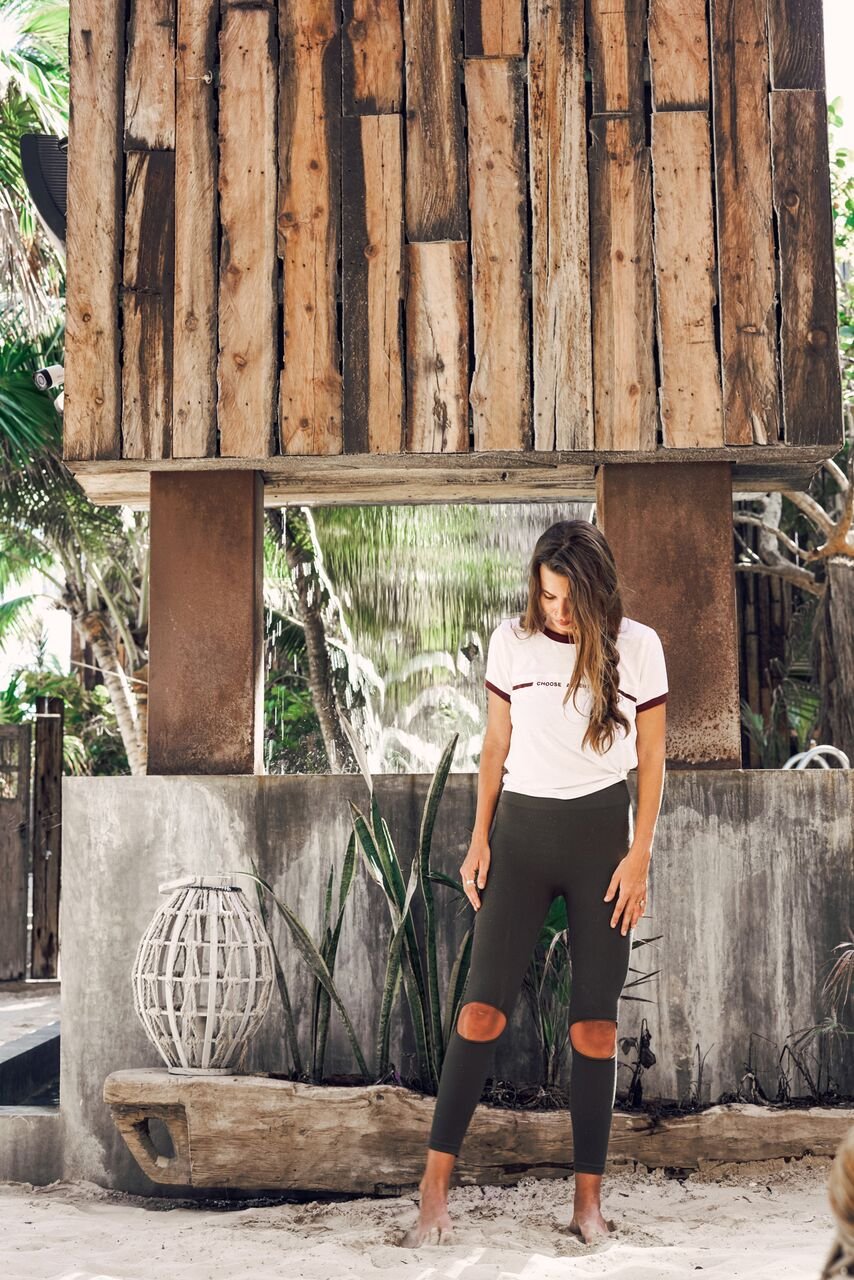 Deep and mindful listening.
We are all coming from different places emotionally. Listening to those closest to you may seem like a no-brainer, especially when you "know" them. I have found in my practice, that just because we believe we are "listening" doesn't necessarily mean the other person feels like they have been heard. Next time you are having a conversation with a loved one, or anyone in your life, try looking him/her in the eye for the duration. Make your best effort to be truly present, without your phone, TV or other distractions.
Speak kindly to yourself.
Some days this feels like a tall order, especially in today's world, but being nice to ourselves is absolutely possible and essential for our mental health. Try keeping track of how often you criticize yourself internally. Make a note on your phone or a piece of paper so you can really see it and sit with it. Just because no one can hear you doesn't mean it isn't having major consequences. We are constantly bombarded with messages about what we "should" look and feel like. Of course that is going to affect us on every level! With your morning coffee, write a list of 5 things you LOVE about yourself. Make this a ritual. I also like to say thank you to myself, out loud as much as possible each day. No one is perfect — that is why we call this a practice. Be kind to yourself. <3
Try your best not to judge people.
The truth is, we can all be judgmental. Often, I find when we criticize or judge someone else, we are really looking into a mirror and seeing or feeling something we fear or don't love about ourselves. Let's try and remember, we are all in this together. What a boring world it would be if we were all the same, right? When I feel like I am on the verge of saying or thinking something unkind or judgmental, I gently remind myself: he or she is me. I am them. Try it!
+ Meet and work with Nina at our upcoming FP Escapes retreat in Palm Springs this May! XO