When you're super short on time, try these beauty shortcuts to look good fast…
This post comes to you from beauty contributor, Kari Molvar.
Mornings can be hard. Sometimes you just want to hit the snooze button and lay there a little longer… Next thing you know, it's a half hour later and you only have a few minutes to get ready and get out the door. Is it even possible to look pulled together and ready for life in such a short amount of time? Yes! Just run a brush through your hair and streamline your makeup so you only focus on your key features—eyes, lips and skin. Here, we chatted with Sara Bedau, brand director at Alima Pure, a natural line of mineral makeup that delivers maximum impact with minimal steps. Try her speedy routine:
Quickly Do Your Brows:
I fill and shape my brows using a pencil like Natural Definition Brow Pencil. I've also been known to sub in Phantom Pressed Eyeshadow or Coffee Natural Definition Eye Pencil in a pinch.
Define Your Eyes:
Next, I work Natural Definition Eye Pencil into my upper and lower lash lines. I never worry about being super precise, because I then smudge, blend, and diffuse the liner with the Contour Shadow Brush for a lived-in look.
Brighten Your Lids:
I dot a teeny bit of Eye Primer onto my lids to give my shadow a really good base, then I sweep and blend Pressed Eyeshadow over the lids with the Mini Blending Brush. My current fave is Gamine—it's brightening nude-meets-rose-gold.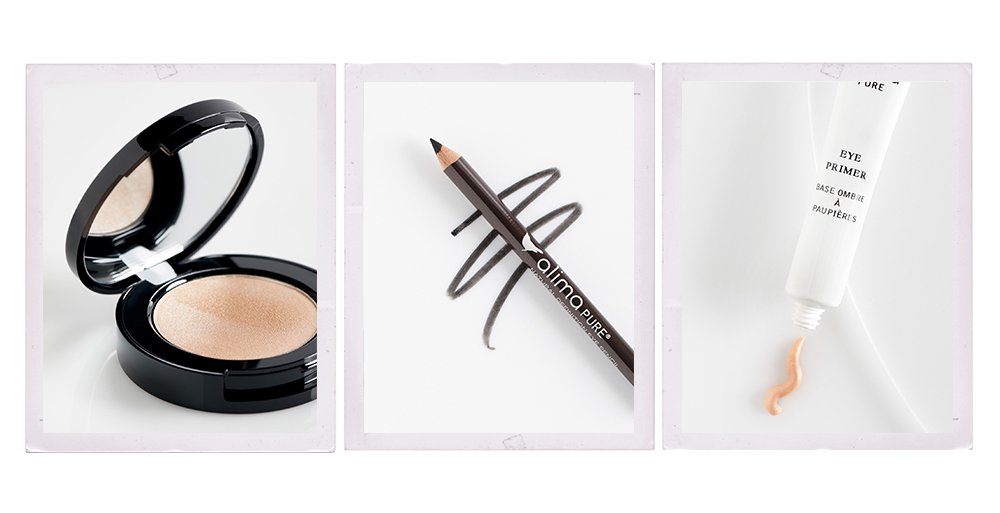 Stain Your Lips:
I usually do a quick layer of Lip Tint and blend it in a bit with my fingertips to make it more of a stain. I'm generally wearing either Honey or Dahlia.
Touch up Cheeks:
I also blend Lip Tint onto my cheeks, and diffuse it with a fingertip for a healthy flush of color.
Seal in a Healthy Glow:
I finish the look with my favorite beauty hack—eyeshadow as highlighter. Using my trusty Gamine and the Mini Blending Brush, I sweep of Gamine over my cheekbones and into my cupid's bow!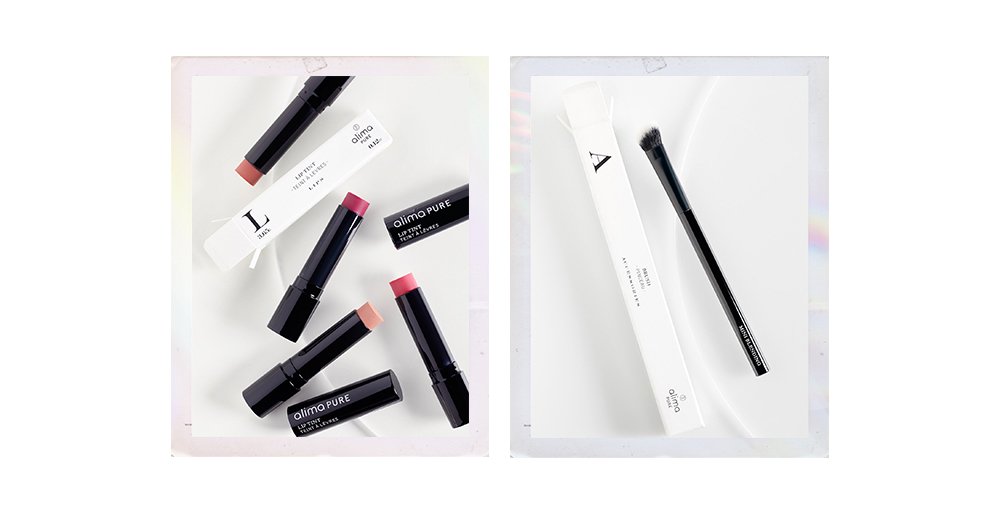 + Got any speedy makeup tips to share? Tell us in the comments below and shop all Alima Pure products here!