Putting the FUN back in fundamental hair, skin and nail care…
When Giulia Heiman looks back at the start of BE Biotin, she's amazed — but not surprised — at how quickly the vitamin supplement was embraced by those in search of stronger hair and nails. Though biotin (otherwise known as vitamin B7) is found naturally in many foods, it's a water-soluble vitamin, which means that the body rids itself of any excess intake. One must be sure to consume it daily for biotin levels to remain consistent in your system. Through a unique combination of ingredients including saw palmetto, pumpkin seed and pygeum, Giulia has created a supplement proven to naturally lower DHT (a testosterone related hormone that makes hair weaker and thinner) levels safely and effectively. With cool packaging, to boot, BE Biotin is here to help us sustain our glow.
How did BE Biotin come to be?
I've been working as a hairstylist for the past 15 years and nutritional health has always been a big part of my life. Clients were often asking me what supplements they should take to promote skin, hair and nail health, and I was over sending them down the street to the drugstore with a laundry list of vitamins. I didn't send them to the drugstore for their shampoo, so why should they be buying their supplements in that environment? I wanted to create a product that was beautiful and that my clients looked forward to taking, and one that works!
Why biotin? 
BE Biotin
differs from other biotin products on the market by including our herbal complex (pumpkin seed, saw palmetto and pygeum) which naturally lowers the hormone DHT that's been directly linked to hair loss and thinning.
Top 5 ways that BE Biotin can best help you?
1. Promotes hair strength and integrity, cutting down your trips to the salon to fix split ends.
2. Stops hair shedding (no more hair all over your sink and pillow).
3. Skin clarity and elasticity increases giving you more radiant, beautiful skin.
4. Nails become long and strong. Broken, brittle nails be gone!
5. Makes hair fuller and thicker.
Your spirit animal…
Cher!  She counts as an animal, right? :)
Most useful beauty tip anyone's imparted on you…
That all the beauty creams and potions in the world won't make you more beautiful if you're putting garbage into your body.  And, be happy. That always makes you more beautiful.
Mantra?
I have an amazing life — thank you for my life. (said to no one in particular)
What does free mean to you?
To me, being free is not letting fear control your life. I've taken a lot of risks when it's come to jobs, business and picking up and moving around. The choices that have scared the crap out of me have always been the ones that have turned out to be the best decisions. I try to always remember that moving forward. Being free is silencing that voice in your head that tells you can't do something.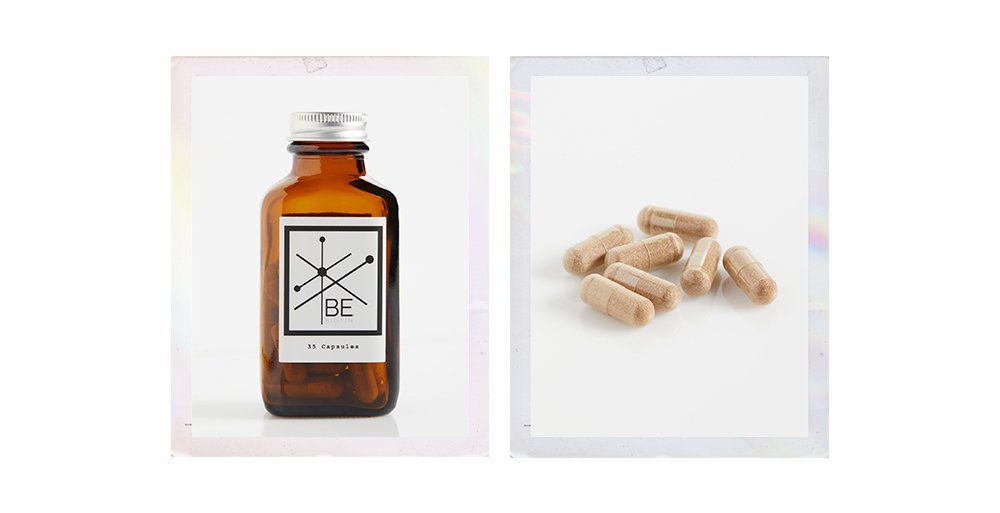 + Ready to give your hair, nails and skin some love? Shop BE Biotin today!