Delving into the routines of those girls featured in our April '17 Movement campaign…
Think Free. Consider this your April (and ongoing) mantra. Here to help inspire and motivate you on your journey are 3 of our favorite movers and shakers: first up, the lovely Anna Herrin.
Your spirit animal?
Hmm..I would say dolphin, but my friends would probably say sloth. 
Biggest obstacle that you've overcome…
I had mercury poisoning for a long time, so I was constantly confused — parts of my body were going numb, and my hair was falling out… the doctors kept misdiagnosing me and would just kept telling me to see a shrink…finally they were able to tell me what was wrong and I could work on healing, not being told I was crazy (which is also pretty accurate 🙊) 
When you want to relax, you…
Go to a hot yin yoga class, take a nice long salt bath, get into my favorite sweat pants, jump into bed, and sleep! 
Can't live without…
A big cozy hoodie…it feels like home. 
Last person you talked to on the phone…
My mom…always, all the time 🙈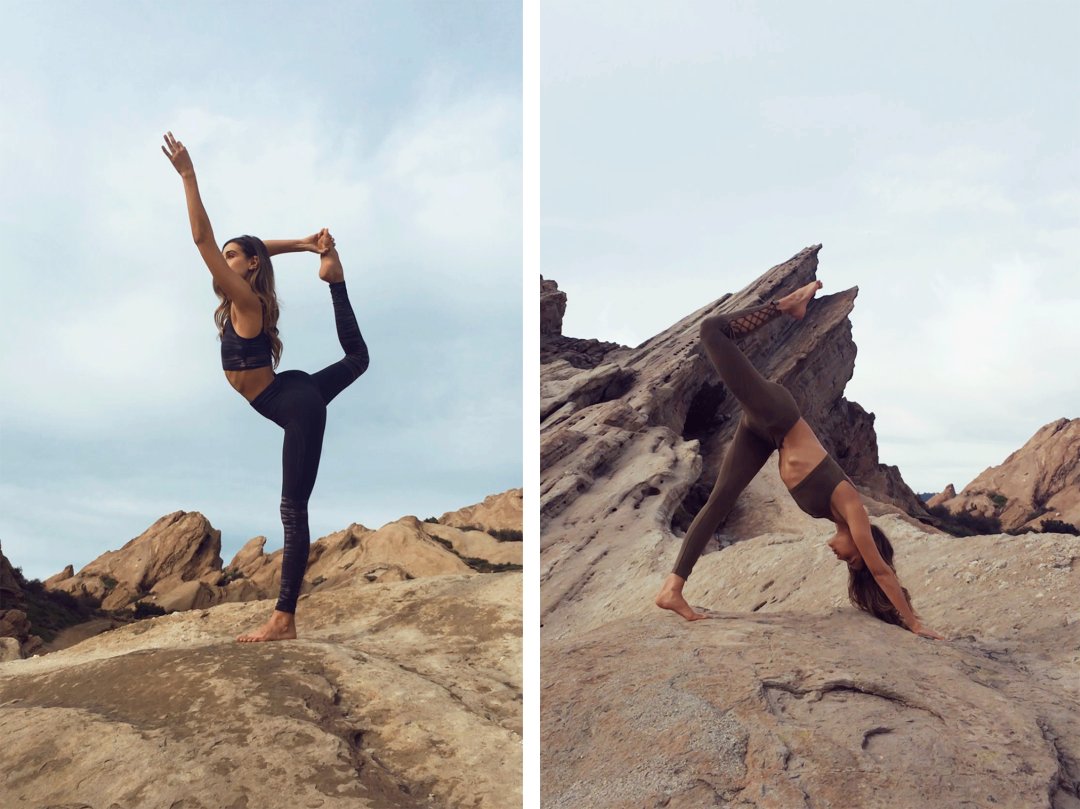 Best advice you ever got was…
Treat yourself as you would your own best friend! Be kind, loving and compassionate, (don't call yourself a fat loser) because at the end of the day we're always stuck with ourselves, so might as well be good company! 
Your greatest daily inspiration?
Making myself into someone I can be proud of. Trying to make all the best decisions I can so that when life calls, I'm ready for it! 
Five fave songs to move you… 
Eeeek, so hard to narrow down five! 
"Up, Up & Away" by Kid Cudi, "American Woman" by Lenny Kravitz (so embarrassing), "Killing in the Name" by Rage Against the Machine, "Rack City" by Tyga (again, so embarrassing), and last but certainly not least, "Feelin' Myself" by Will.I.Am and Miley Cyrus! 🙈
What does free mean to you?
Not having to be anywhere, at anytime, wearing anything specific. Being able to do whatever makes you happy, and doing it just for you. 
+Think Free at home, shop the collection today!  
Images by Stephanie Lavaggi.