Delving into the routines of those girls featured in our April '17 Movement campaign…
Think Free. Consider this your April (and ongoing) mantra. Here to help inspire and motivate you on your journey are 3 of our favorite movers and shakers. Today, we're featuring the last of our muses, Riley Hillyer…
Your spirit animal?
A sloth.  
Your greatest daily inspiration?
The warmth of the sun.
Five fave songs to move you… 
"Garage Skank" by Kano, "Pink Skies" by LANY, "Mama" by Spice Girls, "High" by Lighthouse Family, and "Miss Independent" by Ne-Yo.
Biggest obstacle that you've overcome…
Leaving home at 16 .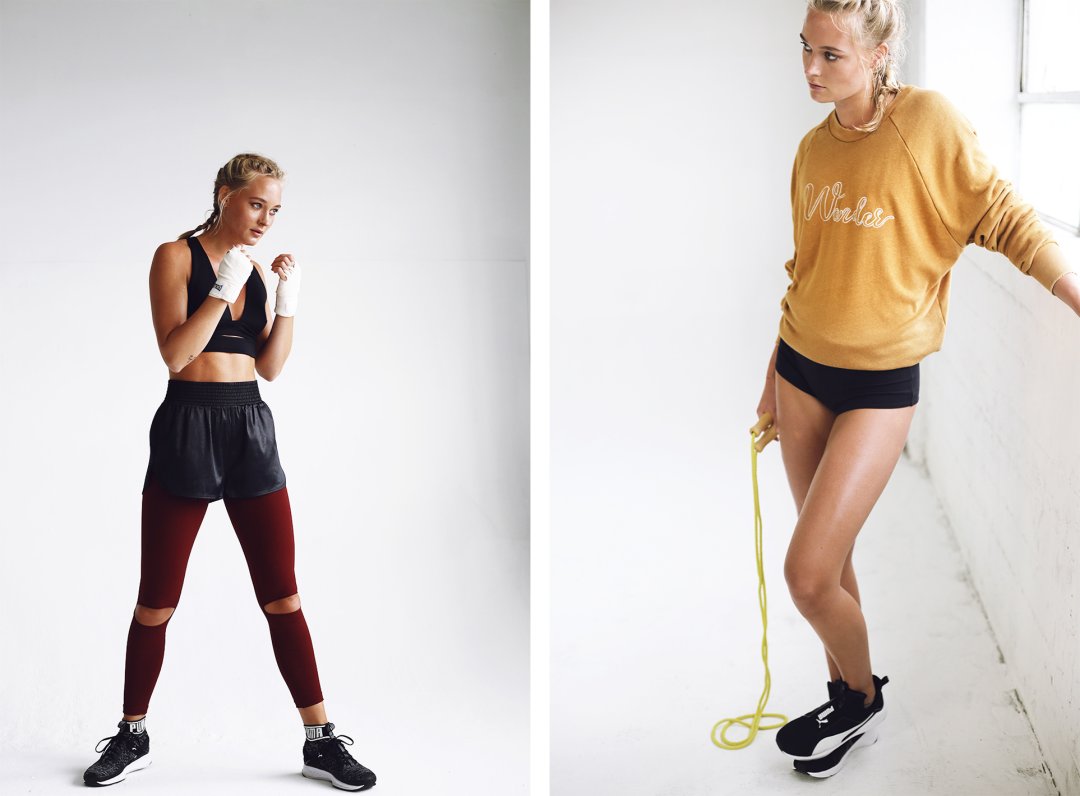 When you want to relax, you…
Jump in bed.
Can't live without…
My thumb.
Last person you talked to on the phone…
My mum.
Best advice you ever got was…
Put a dip in your hip, glide in your stride, a bop in your hop, and boogy on down to the curry shop! 
What does free mean to you?
Not being answerable to anybody.
+ Think Free at home, shop the collection today!  
Images by Stephanie Lavaggi.