So you can cleanse, moisturize and beautify with the peace of mind of being a conscientious citizen of the world…
So, what does vegan skin care actually entail? Simply put, just like vegan food, these products contain no animal-based ingredients, AND, ours are cruelty-free. This collection will genuinely ensure that you feel your best: in mind, body and spirit. And that's not just a pick-up line. Read on to find out more about some of our favorites and be sure to check out our full line of Vegan Beauty.
YAROK's focus is to make the greatest positive impact on hair and scalp health with the least negative impact on the natural environment. Crafted in the USA from all-natural, 100% vegan ingredients, each YAROK formula is consciously sourced and responsibly harvested to nourish the scalp and serenade the senses. This foaming shampoo, in particular, will boost volume for normal to fine hair. YAROK's shampoo will treat the senses with an aromatic blend of organic herbs and flowers while it treats the scalp to vitamins, minerals and essential oils to visibly plump your tresses.
Pai Skincare manufactures all of its products in West London with a team of two formulation scientists who test the latest natural ingredients and expertly blend them into Pai's unique products. Refine the appearance of fine lines and revitalize the skin with this all-natural oil. Crafted from antioxidant-rich, certified vegan and organic ingredients, Pai Skincare's oil promotes skin elasticity, while visibly restoring a clearer and brighter complexion.
Mad Hippie is a small, family-owned and -operated business from Portland, Oregon. By using all-natural, chemical free ingredients, each balance-blended product is created to heal and protect the skin. Brighten, tighten and smooth the skin with this uplifting vitamin C-packed serum. Crafted from chemical-free, antioxidant-rich ingredients, Mad Hippie's vegan serum works to restore skin to a youthful, refreshing glow.
Youth to the People is located in sunny California, where all of its formula ingredients are sourced. Each product is created in small batches, combining superfoods and science to ensure the freshest and most effective product possible. Balance your skin while removing daily dirt and toxins with this antioxidant-rich gel cleanser. Crafted from cold-pressed superfood extracts and certified vegan ingredients, this gel cleanser promotes a healthy, radiant glow while cleansing pores.
Mastering the mix of concentrated beauty supplements with anti-inflammatory and hydrating compounds, Fountain products help to keep the body happy from the inside out. Ultra-hydrating and packed with nutrients, this concentrated certified vegan beauty and lifestyle supplement delivers a dose of green superfoods.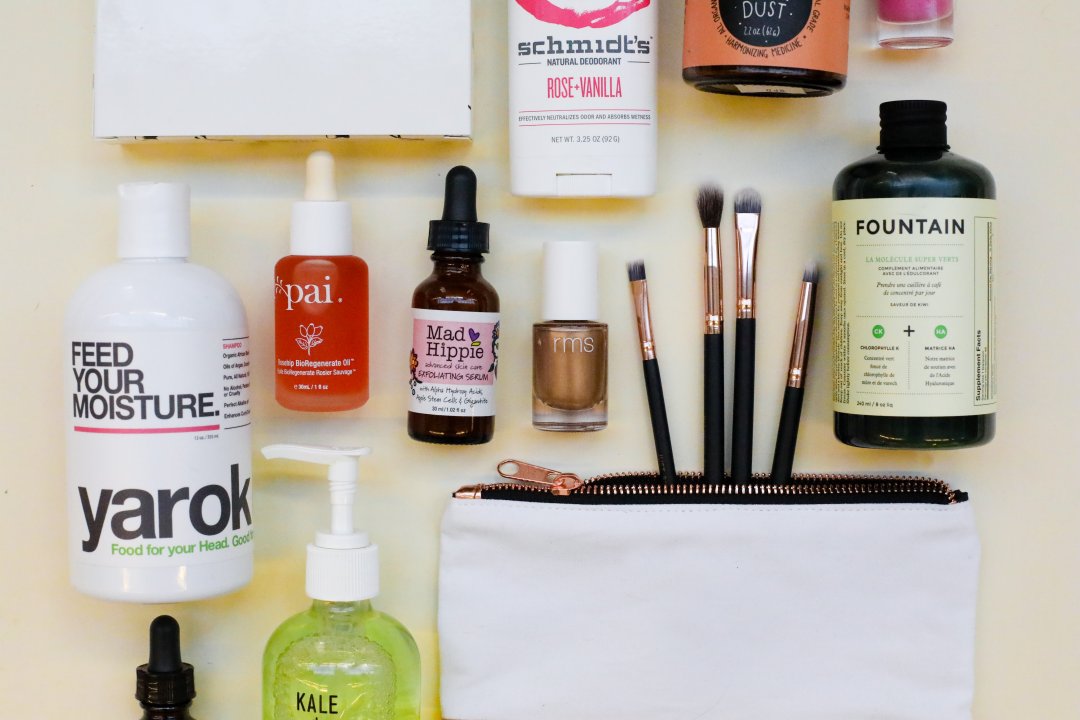 + Have a favorite vegan beauty product of your own? Let us know in the comments below! 
Follow April on Instagram.