One of the easiest ways to relax, reset, and rebalance, baths have never been buzzier in the beauty world…
This post comes to you from contributor Arden Andrews.
There's no denying that baths are having a moment. Whether we're debating if the calories burned during a hot soak can rival those of physical activity or simply indulging in 2017's acceptance of self-care as the newest form of intelligent exercise, there's never been a better excuse to take tub time to the next level.
"Baths are one of the simplest and most accessible ways to clear the mind and re-set," says Ryan Hanrahan, founder and creative director of the ultra-cool Australian design label Page Thirty-Three, which recently launched a Bath Brew collection of botanical soaks wrapped cleverly in XXL, tub-sized tea bags. Each of the minimal, modern packets contains a hand-blended recipe of therapeutic salts, oils and herbs that steep into a tonic when tossed in some hot water. Counting baths as one of his favorite daily rituals in the "modern utopia" to which he aspires, Ryan wanted to create a treatment-based line that cut artificial additives out of the picture. "Since we are a wellness brand, I'm very focused on making sure that every ingredient included in the blend has a benefit," explains Ryan. "I envisage a life where refined design, a healthy lifestyle and a clear mind come together seamlessly."
Acting as our treatment guru, Ryan helped to lay out a spirit guide to the perfect bath and assured us that however we cut it, there's no wrong way to use the blends. "Some people like to just dip them in and then use them a second time, some soak them and then rip the bag open and use it as a scrub or moisturizer over their body," says Ryan. "It's a bit like a cup of tea, everyone takes it differently." Below, your Bath Brew mood matcher:
If You Can't Shake A Bad Mood: Milk Bath Blend 
"Great for if you have been stressed or experiencing a negative emotional state. With nourishing goat's milk, raw organic cacao butter & lavender botanicals, this one is about calming the nervous system and moisturizing the skin. Lavender botanicals, in particular, are known for their calming and antiviral properties, and organic raw cacao butter, which is one of the richest sources of antioxidants known to man, is able to penetrate the skin at a cellular level, delivering moisture where it counts."
If You Need to Calm A Breakout: Green Tea Blend 
"With detoxifying tea tree, ground organic seaweed, and calendula botanicals, this is best for detoxing and as an anti-inflammatory for skin conditions. The calendula flower has even been known to help treat spider veins, bruises and swelling. Tea tree oil is great for minor skin irritations such as rashes like eczema, or even acne. It's also a powerful antiseptic if you have cuts or scrapes."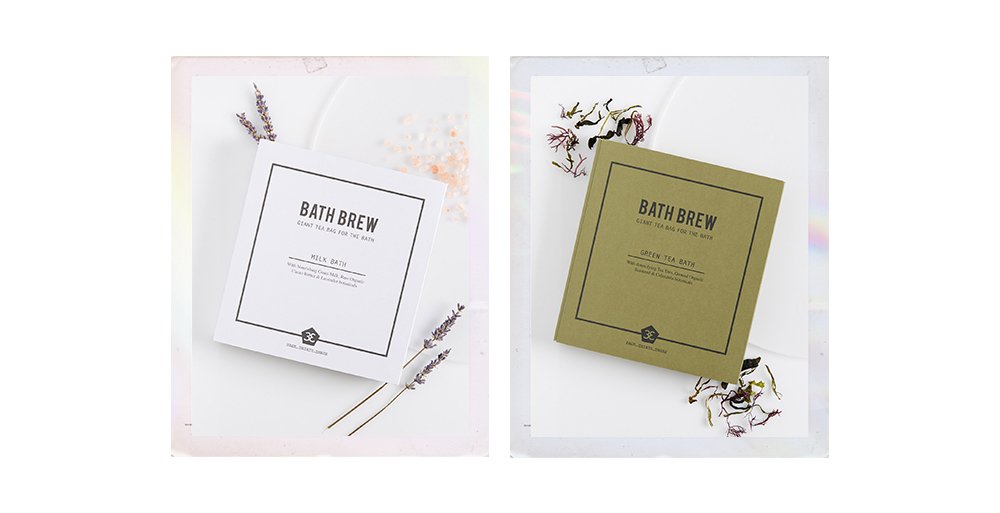 If Your Senses-And Complexion-Are Dulled: Coffee Blend 
"This one is invigorating and exfoliating with organic coffee Arabica, organic coconut sugar, fine epsom salt & coconut refined oil. The combination of organic coffee Arabica and coconut refined oil exfoliates, energizes and moisturizes simultaneously."
If You're About to Show Some Skin (Swimsuit Season, Anyone?): Chai Blend 
"We love them all, but my favorite is probably the Chai right now—with sweet orange, cardamom, witch hazel, granulated rosehip, white clay and black pepper, the witch hazel leaves create a tonic that strengthens and tightens the skin. Rosehip, a real superhero ingredient, is high in Vitamins A, B1, B2, B3, C & K, providing a multitude of remedial benefits."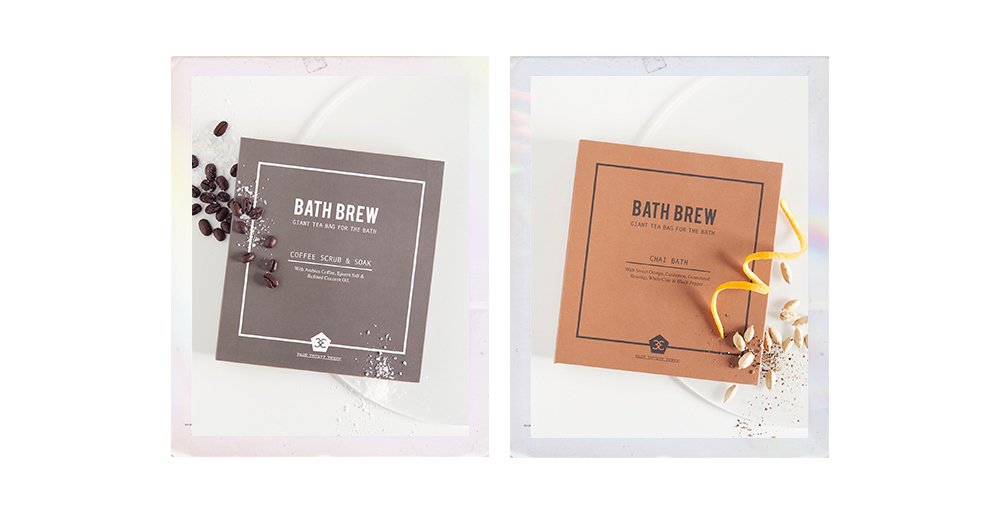 + What Bath Brew mood are you? Let us know in the comments below and be sure to check out more beauty hacks from Arden here!