Treat yourself to feelings of relaxation with these organic, 100% plant-based chocolates…
If you're at all immersed in the world of wellness, chances are pretty high (yes, high) that you've been reading a lot on cannabis, hemp and CBD-infused beauty products. As we are still a ways off from breaking the stigma on all things cannabis, there are many companies and women alike embracing the trend. Sakara Life is one of those companies jumping on the cannabis train by launching their very own Hemp Chocolates.  To get a better understanding of their rest and relax chocolates, we reached out to Sakara founders Whitney and Danielle to give us insight on why we we should be adding these hemp treats into our beauty arsenal. 
Sakara Life is mostly known for its plant-based nutrition program. How did that lead to creating Hemp Chocolates?
Sakara was founded on the philosophy of using food (plants) as medicine, and the hemp plant naturally contains hundreds of different compounds known to contain healing properties — including ones that specifically address common problems for our clients like anxiety, stress and difficulty sleeping. Our special chocolates have helped hundreds of people relax and feel better, which is what we're really about — feeling like your best!
What are the benefits of eating hemp chocolate vs. a regular piece of chocolate?
Our Hemp Chocolates contain an extract from the hemp plant, which has been studied and shown to help with anxiety, insomnia, inflammation and PMS, among other things — it's a safe and natural way to relax.
What do you have to say to the cannabis naysayers?
While you might think hemp is relatively new, cultures have been using this plant for centuries, and the hemp extract used in our chocolates is of the highest quality and contains zero THC, so it won't cause any psychoactive effects.
The Hemp Chocolates are 100% plant-based. Besides hemp what else can we find inside?
Our chocolate is made from pure, raw, fair-trade dark cacao and low-glycemic index coconut sugar. Nothing else added– except love.
How often should we be indulging in hemp chocolates? Is this something we should be including in our daily beauty routine?
We like to think of it as a way to wind down at the end of the day, instead of a glass of wine, but you can also use it for beauty sleep.
You've checked Hemp Chocolates off your list, what is next for Sakara Life?
Sakara Life is constantly inspired by plants and how they can help us in our daily lives to live healthier and feel our absolute best. We're always on the search for the most powerful ingredients that could be beneficial to our clients and plan to continue to create products that are clean, trustworthy and that really work. Keep an eye out for our new line of chips and revamped plant protein bars!
What does free mean to you?
Free means feeling our absolute best in our bodies. Free from illness, free from things that weigh us down. Free to create whatever lives we want to live and using plants as one of our tools to get us there.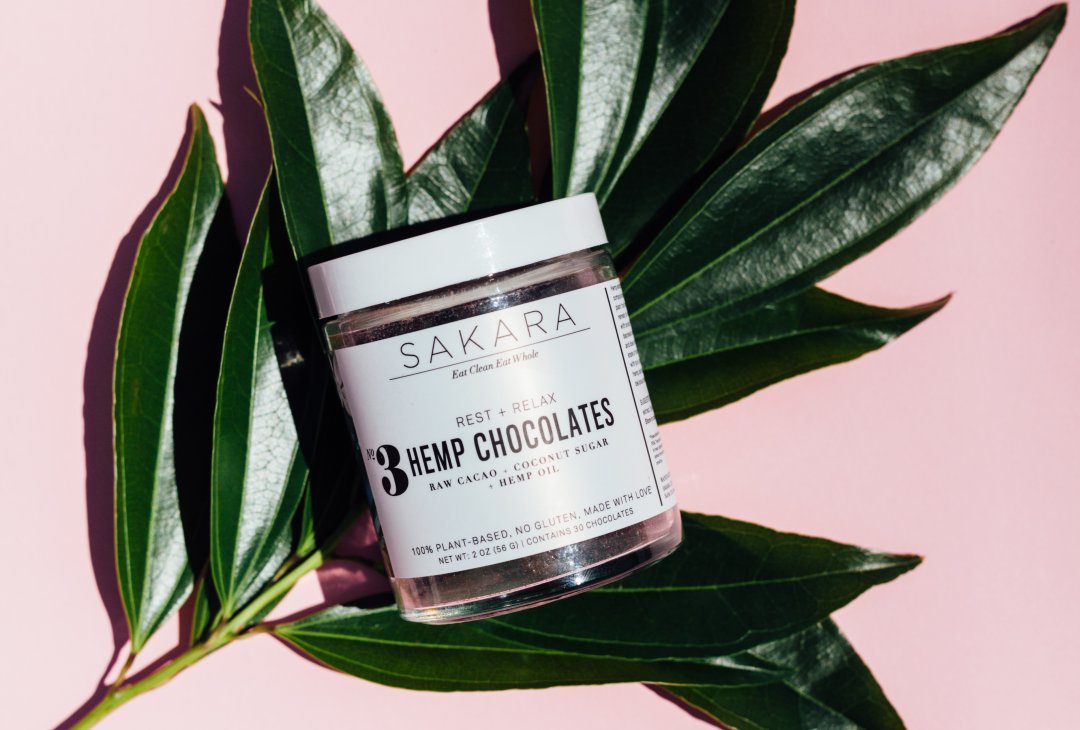 + Want to learn more about hemp based beauty products? Check out Kari Molvar's article here! 
Follow April on Instagram.
Images by Emily Sellers.