Leore lets us in on her favorite five products for a best self…
Last week we asked the California girl-at-heart to give us insight into what makes Leore, Leore. This week, we're diving into her beauty regimen. Read below to see what our 5 Minute Me star can't live without when it comes to her skin, body and hair.
Manuka Honey Face Mask (1-2 times a week)
If I have at least an hour to chill, I like to apply a honey mask and leave it on for as long as I can (2 hours, if possible) — it doesn't dry and harden like most masks. It leaves my skin moisturized and its anti-inflammatory and antibacterial properties works miracles, helping any problem areas and preventing future breakouts by way of its antioxidants. Also, despite the stickiness, honey is really easy to wash off. (Egyptian Honey Rose Masque, $52) 
Sea Buckthorn Oil
I use this to brighten my skin and address any red spot/hyper-pigmentation from a recent zit or sun damage. My olive complexion tends to show every little imperfection. Sometimes it's the only thing I wear (on my face), or I use it as a moisturizer before applying primer. (Antioxidant Facial Oil, $24.99)
Dead Sea Salt
I like to bring the Dead Sea to my shower. Whenever I visit Israel (from where my family came), a trip to the Sea is in order — not only does the water provide you with instant float, it boasts a great deal of healing properties. I combine Dead Sea salt with body wash and exfoliate a few times a week. The salt crystals are rough on the skin, so combining them with a body wash is key. (Lime & Coconut Body Scrub, $32) 
This is the only moisturizer I use. It strengthens skin, protects against sunburns prevents razor burn, and removes dead skin cells. I also use it as an eye makeup remover (if I am wearing mascara and if my lips are cracked and in need of major relief). (Organic Coconut Oil, $38) 
Argan oil does wonders for protecting my hair and scalp. My hair requires a lot of conditioning to maintain its natural curl, so my scalp gets dry. I like to massage argan oil in my scalp and leave it overnight. Using just a small amount on my ends and throughout hair helps prevent excess frizz and hair damage. It can also simply add shine to my mane, which I'm all about. (Lavender + Clary Sage Hair Oil, $38)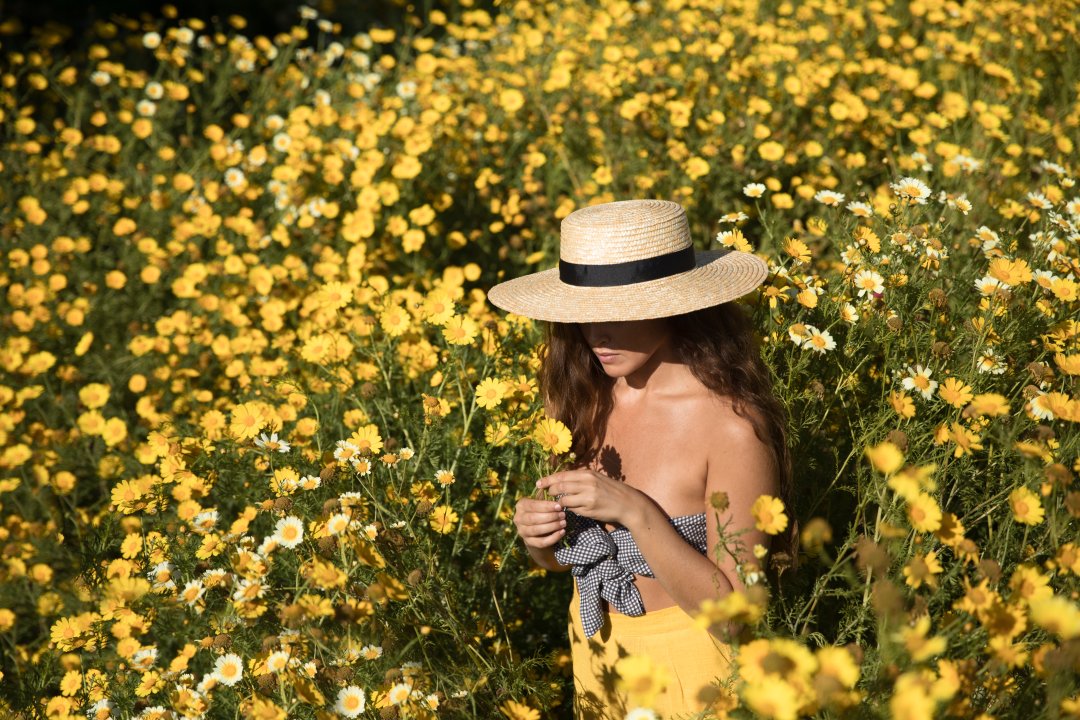 + Ready to start a beauty regimen yourself? Be sure to check out our full beauty line here!  
Photos by Kacie Tomita.