The ultimate beauty crush, Smith & Cult founder Dineh Mohajer, speaks to her newest collection of colors…
This post comes to you from contributor Arden Andrews.
For any cosmetically obsessed fangirl of the 90s, Dineh Mohajer reigns as the ultimate beauty crush. The Smith & Cult founder set her reputation in the industry into motion when she launched Hard Candy's revolutionary rainbow of polishes, originally whipped up DIY-style in her bathroom sink. The lacquers soon made their way into pivotal films like "Clueless," shaping the style of an era — fast-forward decades later, and the venture has ultimately helped refine Smith & Cult's dreamy collection of vegan, cruelty-free makeup essentials.
"I wouldn't say that there's one muse," Dineh explains as I ask her about the inspiration behind Smith & Cult's current aesthetic. "I like when everything transcends from one medium to another — from music, design, fine art, culture — all of these converge in my head." Admittedly embodying "elements of Kristen Stewart," the brand's current depiction of a "very modern" rock chick is undeniably at play. "I love The Cult," Dineh enthuses as I press her on whether the brand's name has any tie to the iconic Brit rock band (it doesn't). "Music for SURE is a huge influence for me. When this collection was happening, I was knee deep in A Tribe Called Quest, playing it over and over again." With Prince, N.W.A, and The Smashing Pumpkins also admittedly on heavy rotation, Dineh weighs in on why the brand's new range of impactful eye palettes and subtle liquid liners are perfect for a night out at a show — or just dancing on the floor.
For A Moody Rocker Gaze: The Book of Eyes Palette in Noonsuite
"I love the bronzey tones of Noonsuite. If you want to be dark and stormy, it gives you the ability to go heavy on the eye. It's funny, when we were figuring out the nuance of its shimmer, I was literally like 'no no no, you've gone too far! No no no, now you've pulled back too much!' It's this perfect sweet spot of shine."
For A Synth-Pop Wash of Color: The Book of Eyes Palette in Soft Shock 
"If you want to do something more sweet and toned down, you can do a lid that's just a pop of pale shimmer, or dribble and feather the lighter shades down the base of your lash line. The colors have the perfect amount of payoff to be very usable, soft and pretty. It's very modern — not harsh like a YouTube tutorial."
For A Punky Alternative to Smokey Lids: The Book of Eyes Palette in Ice Tears
"I would wear this palette out — the blue just makes me happy. It's just such a beautiful alternative to black, and it's so much more interesting. The deep midnight shade allows you to get a smokey look, but also has a lot of shimmer to make it pop more. If you're into blue, it's stunning."
For An Amped-Up Line of Sublime Color: The B-Line Eye Pens 
"These are the essentials — I wanted to do more interesting, subtle colors so you have choices and options. Still Riot is classic black, The Shhh is soft brown, Wax Spastic is midnight blue, and I LOVE the steel grey shade Rush to Whisper — it's sort of muted but really cool, and I haven't really seen this exact color anywhere. The felt tip is super easy to use, it's so precise, and the exact length that you need so that it doesn't test your patience. There were a lot of elements that needed to go into these to make them perfect — the formula glides on, it's not cakey, it's not clumpy, it delivers a glossy, beautiful finish. I hate when liners tug and drag on your skin, and I felt really good about how these moved."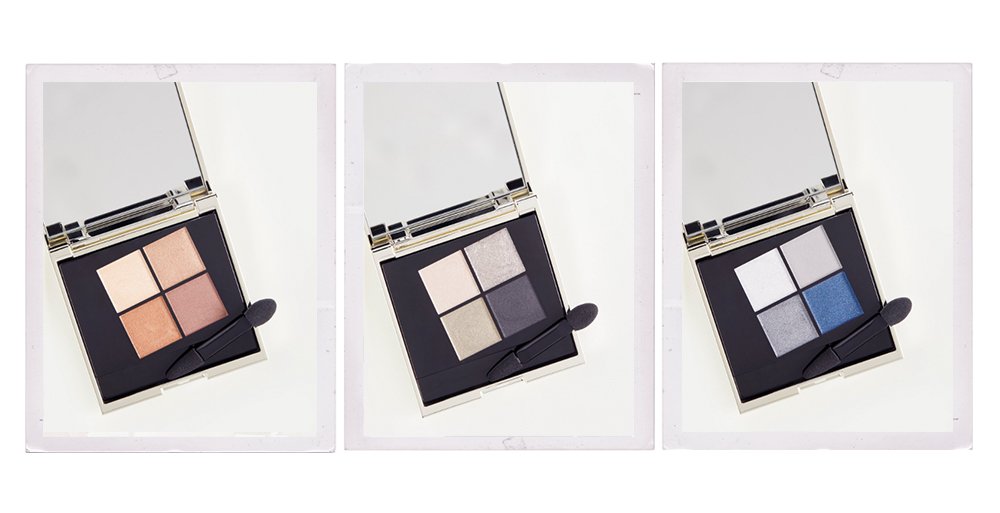 + Check out Smith & Cult's full line of beauty products here!