A series highlighting the journeys of 3 mothers, united by and for one endless love — their children. Today, and every day, we're honoring their strength and unnerving commitment…
This is Amanda and Micah Booth's story. 
Greatest mom moment…
My greatest mom moment(s)? Any time Micah calls out for me. He doesn't have the ability to make many words yet, so I know it's a bit hard for him to try. He usually only does so when he really needs something, or is very upset. It's pretty incredible to know, and in those moments be reminded that I can fix them.
How do you balance work and mothering? 
Oh, I don't think I do really, or at least I don't expect to feel balanced. I just keep trying… I work because we need money and. quite frankly, I love my job. Then, in every spare second between, I am a mom. It would all be impossible without some really good help!! I think that's honestly the key. They say it takes a village, and it's the truest thing I've ever heard! My mom cares for Micah when I work — I'm so thankful for her!
Micah was born with Down Syndrome. What have you experienced as challenges/rewards?
The challenges at first — I wasn't sure what to expect. I spent a lifetime thinking about what having a child would be like, and what mothering would look like. That whole picture was based on a typical child, naturally. To a certain degree, everyone feels uncertainty as to what it will be like, or how to take care of a baby… but, when you have a baby that's different, it feels even more uncertain. I realized that I'd need to find as many families that were like mine to better understand what I would need to do, and what life might be like for us. Once I found my community, it felt like the rest of life just carried on. The biggest reward, for sure, is the heart that my child has. He is unlike any other three-year-old I know. He's sweet and sensitive. He's hilarious, he makes the funniest faces. He connects with your soul, and it feels so incredibly rewarding giving him hugs.
How do you contribute to growing public awareness?
I definitely turn to social media to spread awareness on what living with Down Syndrome is like today. I've been so fortunate that other people and outlets have found their way to us using Instagram and Facebook, the beauty being that something positive can spread like wildfire. I think we've been lucky in catching that fire!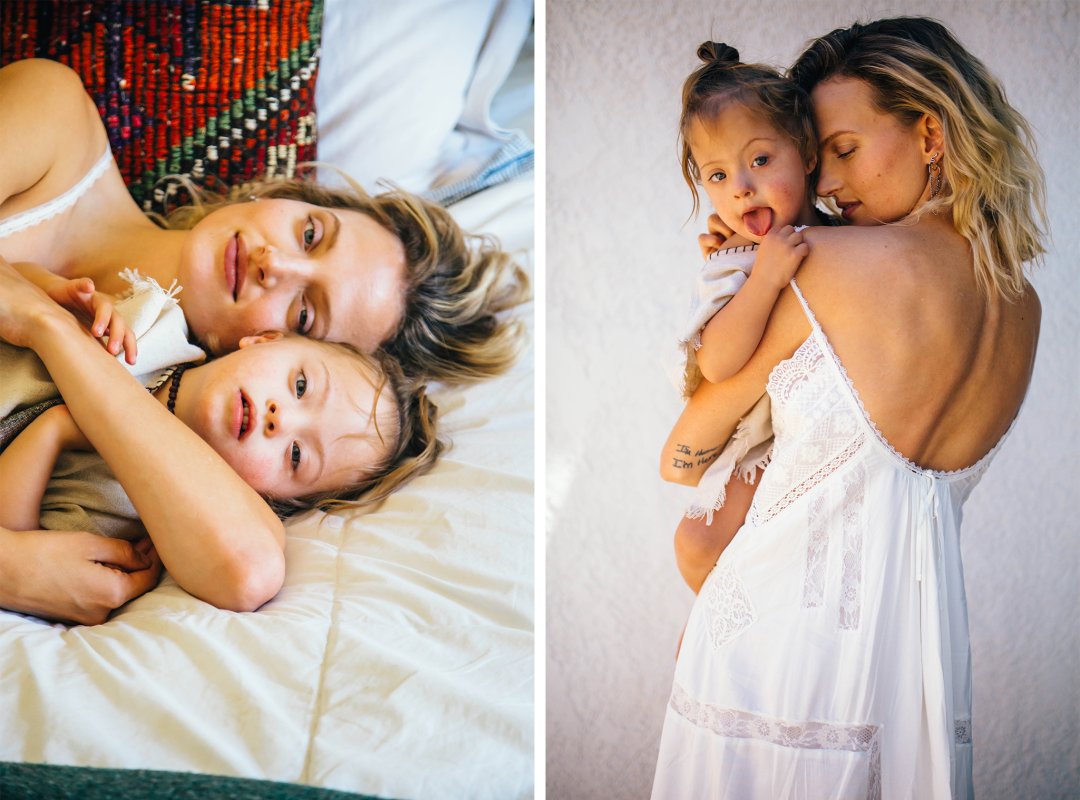 Advice for mothers who also have children with Down Syndrome…
I think it's important to not compare your child to another. This goes for all parents, of course…but I did find myself becoming upset sometimes, looking at other kiddos his age doing "things" that he wasn't doing yet. Once I realized it didn't really matter, I was able to move on and see the things he WAS doing. Life is going to be different, but different can be really freaking breathtaking… You just may have to work on your patience a bit more. :-)
How has your beauty routine changed since having kids? 
Time. I'm lucky that I've been a "less is more" kind of gal my whole life… but it's certainly hard to even give any bit of efforts these days. Dark circles are prominent, and gray hairs keep popping up! I don't care so much about looking pretty anymore, as much as "fresh" or "awake." Haha!
Top 3 quick beauty tips for the working mom…
Learn how to rock a messy bun, pronto. Oil! Cleans with oil, moisturize with oil, highlight with oil!!! Hydration is key to looking fresh (I think). And water, to counteract all the caffeine you'll need! LOL
What does free mean to you? 
Free means weightless to me. Allowing yourself to unburden, relax, and go with the flow. Being free used to be really easy for me. I seek to find this freedom and weightlessness again, so desperately.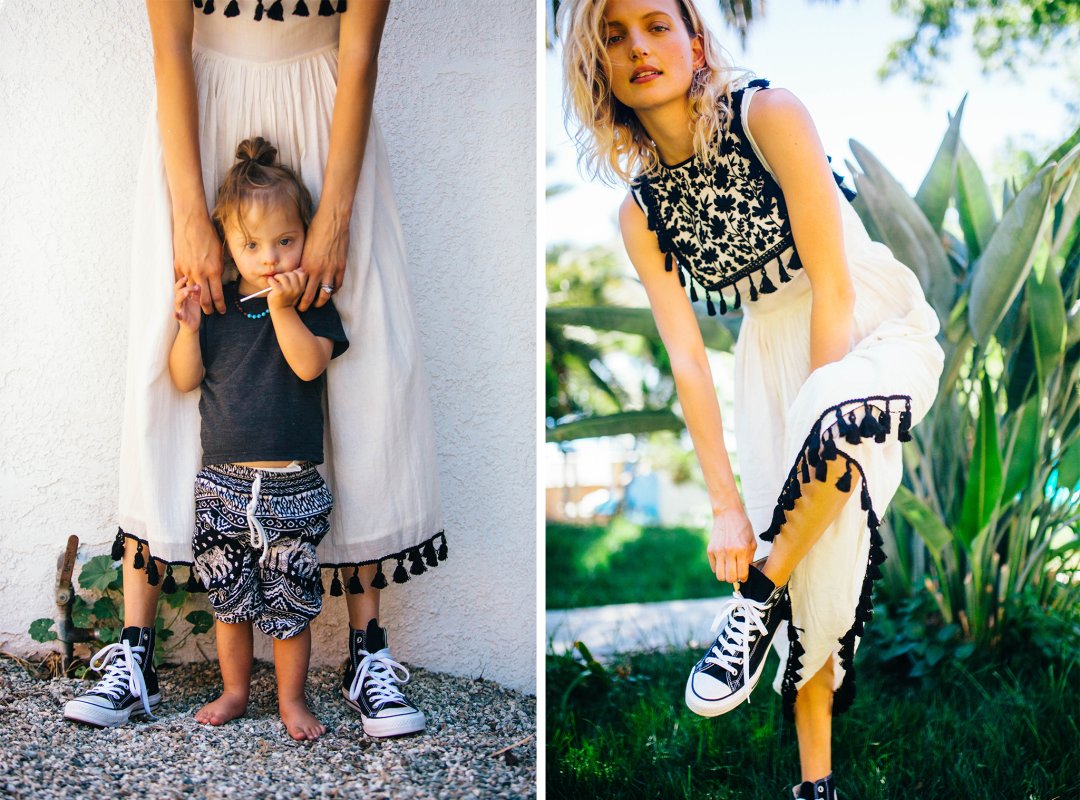 + Be sure to check out Amanda and Micah's mommy makeover video on our Instagram today!
Photos by Jana Kirn.