A series highlighting the journeys of 3 mothers, united by and for one endless love — their children. Today, and every day, we're honoring their strength and unnerving commitment…
This is Elizabeth and Lex De La Piedra's story.
Greatest mom moment… 
Since Lex has started to talk more, he will crawl into bed with his father and me, give us cuddles and yell "Family!" If that's not sweet enough, he'll then look over at his 3-month-old little brother and yell 'Baby! Ryder!" and I know that's his way of including him. It kills me.
Best piece of advice you ever received from your mom…
"Relationships are like building a house.  On bad weather days, it's hard to work on it but then the sun comes out. Brick by brick, day by day."
How do you balance work and mothering?
It's not easy. When I'm really tired, I remind myself that my babies are only little for a short time and that usually puts things into perspective. I also try to carve out some alone time for myself, even if that means folding laundry and listening to podcasts… That helps with my personal balance.
Tell us about your most recent photography projects…
I just hosted a second show for my documentary piece, '
Rashida
,' and about to launch a collaboration project titled '
ALPHABODIES
'. Both projects are very close to my heart and were made with the intent to contribute to society in a positive way.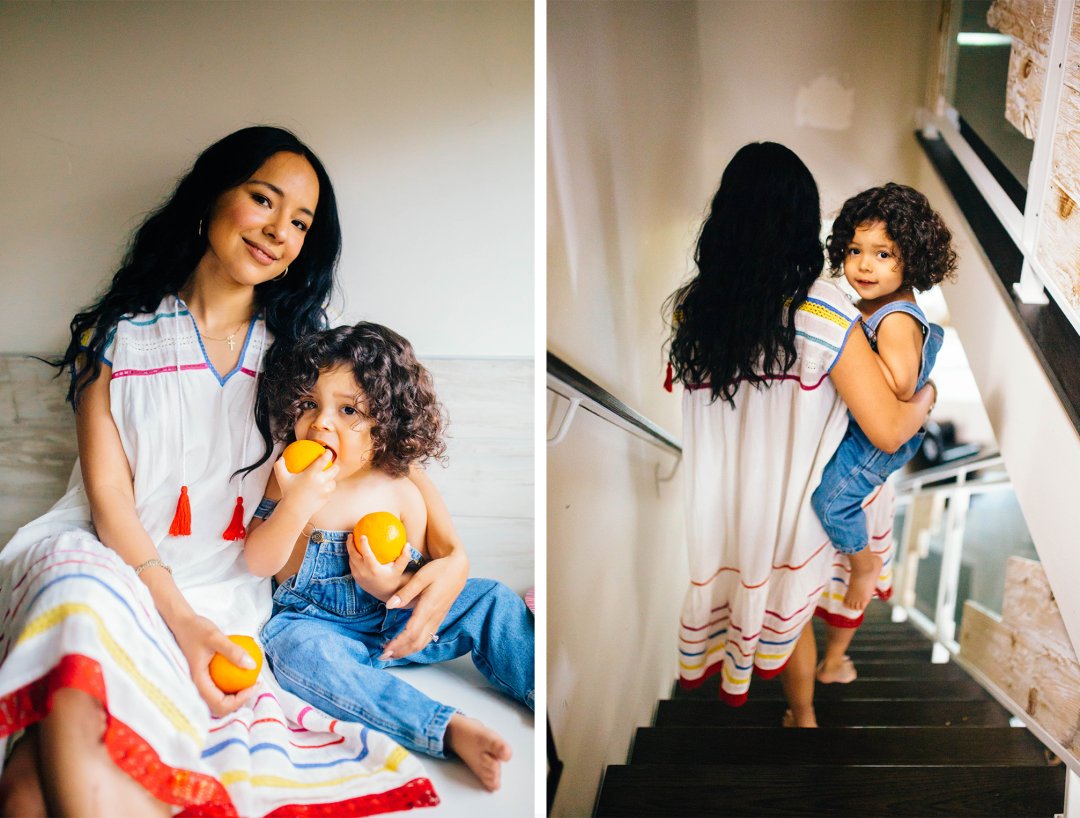 What hopes/dreams do you have for Lex? 
I want him to be happy and love himself.
What about Lex are you most proud of?
His fearless nature.
How has your beauty routine changed since having kids? 
It's strictly necessities, due to time management and exhaustion.
Top 3 quick beauty tips for the working mom...
Sunscreen, mud masks and water.
+ Be sure to check out Elizabeth and Lex's mommy makeover video on our Instagram today!