Make his life a little easier by encouraging him to relax once in awhile…
On their own, the items on this list may not seem all that impressive as gifts for the guy who is half the reason you're here right now. But bundle a few in a nice basket and tell him it's time he started looking out for himself the same way he's always looked out for you? Now that's a Father's Day gift.
If your dad memories include a lot of funny faces, character voices and general laughter, your dad is probably a goofball that would do anything to see you smile. So instead of him contorting his face in silly ways, why not just gift him a sheet mask or two? Serious skincare, yes, but sheet masks look just funny enough to the newly-initiated that he'll no doubt get a kick out of figuring out how to apply one.
But really, the joke will be on dad because while he's busy laughing at how weird he looks with a white sheet of gooey paper draped over his mug, he'll be getting a serious dose of skin-friendly ingredients without even noticing. Does he spend a lot of time outside? The Amazonian Anti-Pollution Mask will help to purify, detoxify and neutralize free radicals. Maybe he doesn't get the point of moisturizer? The Kalahari Melon Moisturizing Mask is deeply hydrating and smoothing. Is he starting to complain that he looks older than he feels? The Mediterranean Olive Brightening Mask will perk his skin right up. Bonus points if you do one with him—Instagram will love it.
Does your dad wake up at the crack of dawn to run miles before anyone else is awake? Did he get really into CrossFit recently and keeps trying to get you to come to a 'box' with him? Maybe he never gave up his high school baseball dreams of one day making it to the big leagues? Whatever his prefered method of movement, chances are he could use some help in the recovery department, which is where Native Atlas' Muscle Balm comes in.
Packaged in an easy-to-toss-in-your-bag tin, the balm works to alleviate muscle soreness and discomfort with all-natural ingredients like capsicum, menthol oil, arnica oil, cinnamon and rosemary. These plants and herbs combine to topically treat whatever muscle he last pulled, while also smelling way better than any old drugstore ointment.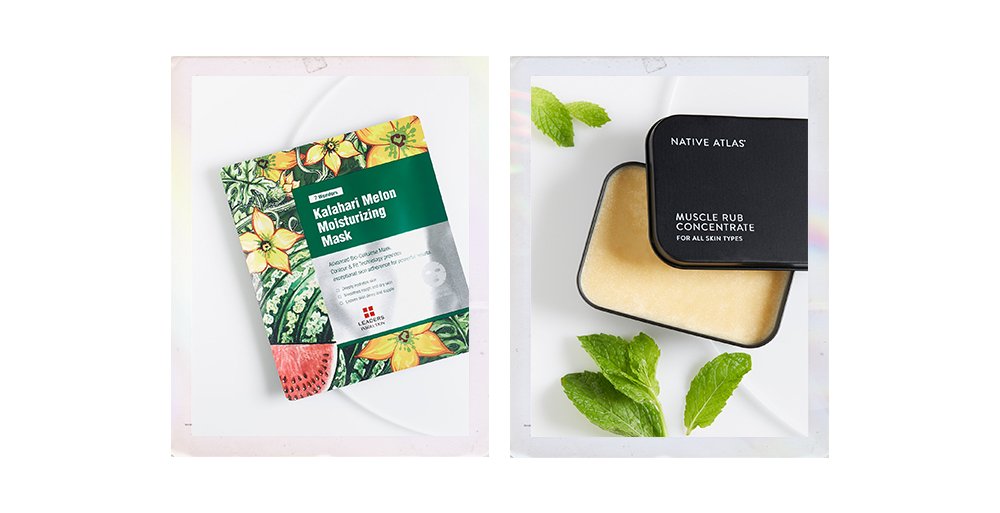 Candles are not just a woman's game, despite what my collection of 54 unused candles would have you believe. No, dads are just as down to appreciate a candle's delicious scent, especially when it's a one that smells like star gazing in the middle of a forest after a days-long trek through the wilderness and grilling freshly-caught fish on a fire you built by hand would smell like.
Handmade in small batches, these vegan candles burn for up to 50 hours and do a seriously excellent job of transporting the sniffer to a totally different world. Encourage your dad to light his when he's stuck inside but craving a hike or camping expedition. With notes of frankincense, cardamom and jasmine, the Aurore Boréale candle is deeply evocative of the lush notes of summer hiking, while the La Forêt Dormante candle does a deceptively good impression of a winter forest with notes of fir balsam, juniper berry and cedarwood.
It may be strange to refer to dental hygiene products as sexy, but damn if you've ever seen a better looking toothbrush. Jazz up his side of the sink with a sustainable, color-blocked bamboo toothbrush and make sure he's taking care of those pearly whites. Speaking of pearly whites…the activated charcoal in the binchotan bristles help to balance the mouth's pH while also fighting off bad breath-inducing germs.
He spent a buttload of money on your braces (and retainer and wisdom teeth removal) — let him know you care about his chompers, too.
Ok so maybe not the most glamorous thing on this list, but seriously, what dad wouldn't appreciate having a backup stick of deodorant on hand when he inevitably runs out of whatever he's currently using? I can see it now: "Oh man! I have a big important thing to do today and I am totally out of deodorant! Wait! I just remembered that my very thoughtful (and favorite) daughter got me a new one for Father's Day. I can't wait to try it."
That's how dads talk, right?
Either way, he'll appreciate this stuff. Not only will it keep him smelling perfectly lovely even in the hottest temperatures and most stressful situations, but it's also inevitably better for him than whatever conventional stuff he has right now. Free of aluminum, phthalates and parabens, the arrowroot, baking soda, coconut oil and shea butter formulation is one of the best natural deodorants out there and it's a stick, so you don't have to teach dear old dad how to apply deodorant cream with his fingers.
No one works harder than your dad, and sometimes it shows. You do your best not to stress him out, but sometimes you just need to call at 2am to ask for the spare key he has to your apartment because dad instinct told him you might need it one day. So make his life a little easier by encouraging him to relax once in awhile.
Since there's literally no better way on the planet to relax than by taking a nice, long bath (yes, this is a scientific fact), and there's no better way to feel rested and refreshed than after an excellent night's sleep, help him combine the two with a sleep-inducing bath. This natural, vegan, epsom salt soak from Soak Society checks both of those boxes, and more. The lavender and chamomile will help to calm his busy mind through some aromatherapy magic, oatmeal and white clay will work wonders on the skin he's probably neglecting, and the epsom and sea salts will help to detox his mind and body. Just make sure he doesn't fall asleep in the tub and drop whatever James Patterson novel he's reading in the water…unless you're looking for next year's Father's Day gift already.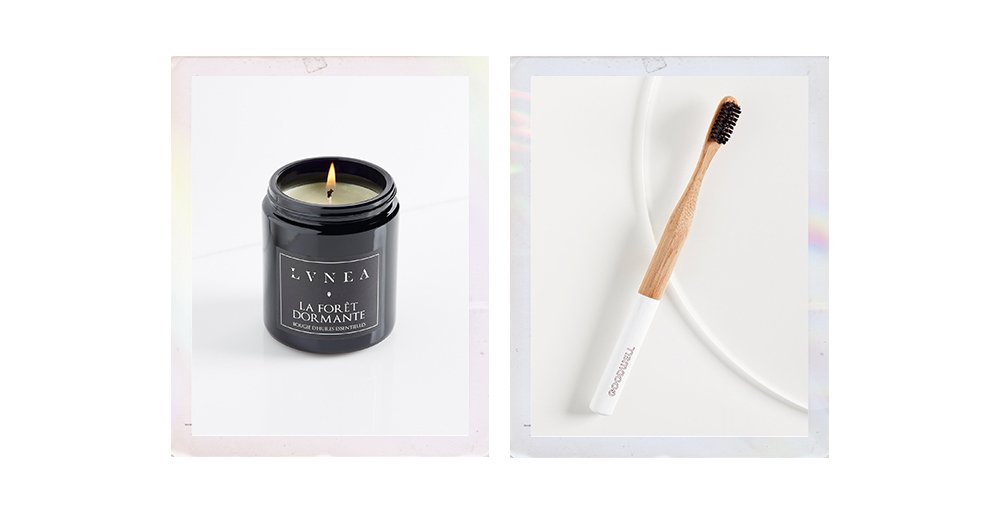 + Switch it up this year, and share some Free People love with the Dad in your life!