I felt slightly confused and my future was unsure…
This is the 3rd post in a series from model and friend, Eddie Mitsou Pettersson.
I was living in Istanbul when I turned 19. It was modeling that brought me there…not because the Turkish market is the best for a blonde Swede but, at that time I had few options. During Christmas holiday, most fashion capitals slow down for obvious reasons. My dream was to move to New York but I was so ready to get out of my hometown that I told my agency to send me anywhere, even as a pit stop. So Istanbul it was…
And what a magical city! The Turkish food culture quickly sucked me in — its bounty of fresh local produce inspired me to eat healthy and clean: tahini, dried figs, amazing hummus and grilled vegetables, so much better than I would have expected. It was the first time I had to take care of myself, i.e. making breakfast, lunch and dinner. Luckily, I really liked it — experimenting in the kitchen was new to me and quickly became a hobby. It was a good way to relax after a long day of meeting client after client after client…
My weekdays consisted of shooting editorials and hitting up endless castings. When the weekends rolled in, there were always big dinner parties and shredding at clubs. And so, there were many pre-game drinking competitions being held in our little model flat.
I enjoyed it at the time, but realized it wasn't propelling me in a good direction. My destructive weekend behavior forced me to press the restart button every Sunday night. I was eating clean, going to the gym on my working days, but my free time was filled with liquor and chocolate bars and Turkish cheese pastries. Oh, the suffering of the morning afters. (Or let me say afternoon, because I rarely woke up before 1pm).
The hard work I was putting in at the gym was really for nothing. I missed out on much of Istanbul's historical and cultural beauty, too, because most time off was spent in a rusty bunk bed, ice pack on my sweaty forehead. 
One sunny December day, as I was walking around Hagia Sophia, I made the decision. I was going to stay sober, be healthy and 100% vegan (no space for cheese pastries here!) until I made it to New York. What was it worth, to be so good 5 days a week and then ruining it on the last 2. Funnily enough, my walk was in the early morning because I had skipped a promoter's dinner the night before. How good it felt to walk around in the sun with a clean head!
To be honest, I felt slightly confused — my thoughts were spinning and I didn't know exactly what I was doing, but I felt that a sober, ultra-clean detox was what I needed. With Jim Morrison's sexy smoky voice in my ears I sat down with a salted sesame tahini cookie and created a list. A list of what I needed to do in order to make it to NYC and what strategy would look like. His words echoed in my head:
 You're lost little girl 
You're lost little girl 
You're lost 
Tell me who 
Are you? 
 I think that you know what to do 
Impossible? Yes, but it's true 
I think that you know what to do, yeah 
I'm sure that you know what to do
I saw even more of the city then ever before. I moved out of the model apartment (the norm) and discovered the streets and bars and restaurants and people of Istanbul (the freedom) by myself. I wasn't a lost little girl any more — I was a focused young woman, now with a goal in sight. My local fruit store salesman taught me more about the importance of a joyful life than any Russian model friend ever had.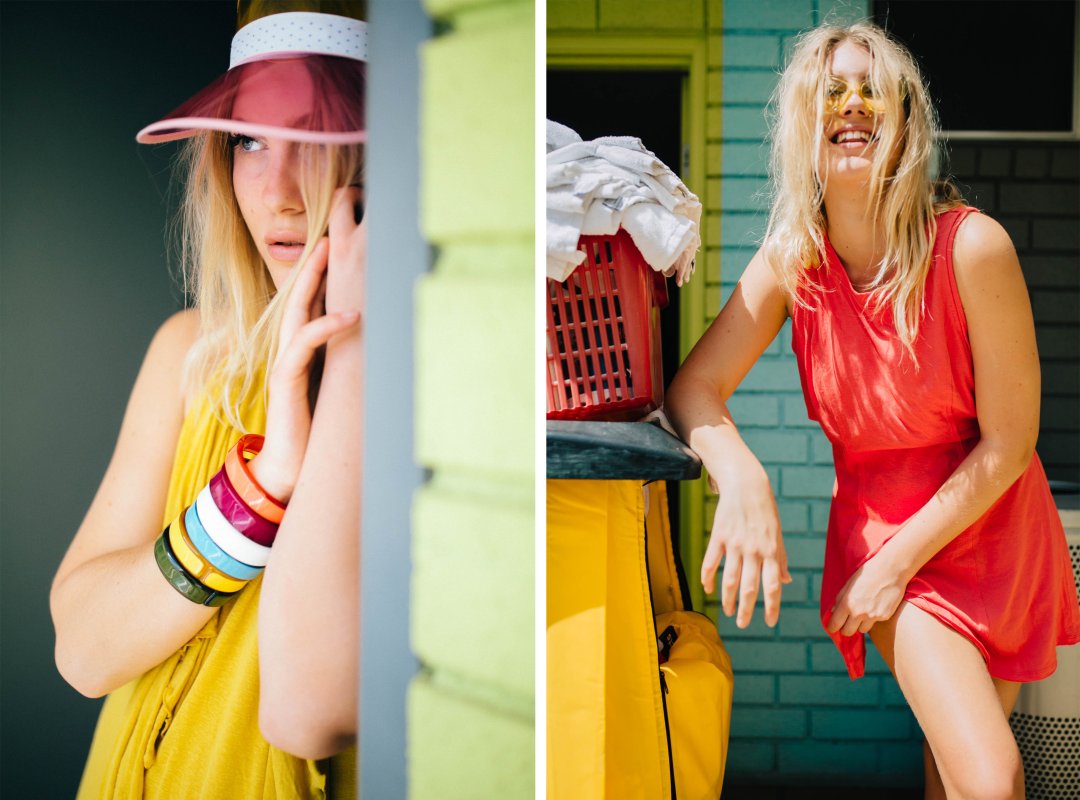 + Check back next week for part four from Eddie, and be sure to read the start of her journey here!  
Photos by Jana Kirn.