Maybe you've been considering it… Sobriety may not be for everyone, but it might be right for you?
This is the 2nd post in a series from Eddie Mitsou Pettersson.
Let me be the first to say… I love partying! Dancing, hanging out with friends, flirting, coming home at 3am exhausted with my lipstick half gone, LOLing at my Instagram story while peeing and brushing my teeth.
What may separate me from man others is what happens next — I wake up with my makeup perfectly removed, IG stories still intact, with no fear of finding that dreaded embarrassing video. I make myself a green smoothie and I'm on my way to a Pilates class before 9.30 am.
So, why is that?
Because I don't drink.
The thought of it might scare you.
But…maybe this is something you've been considering yourself. Sober partying may not be for everyone – but it might be right for you?
I have many girlfriends who have gone out with me and follow suit – and most of them really like it, usually quite surprised at how easy it can be. AND! how much fun they can actually have without booze flowing through their bodies. Some, as a result, have decided to quit drinking – or at least consume very little – while some continue to go out and get wasted.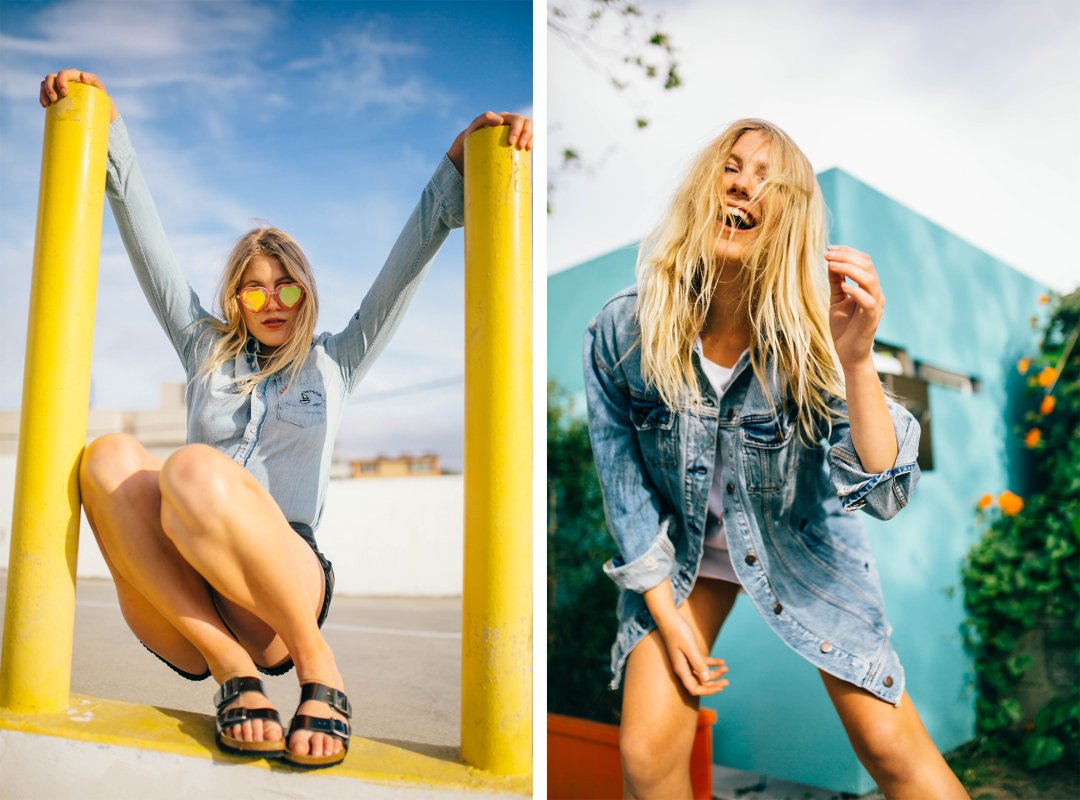 And I don't blame them for that. Everything is a choice — you do what feels best or right in that moment.  However, there is also a fear of simply breaking the norm. You simply stick to what you know and how you've been raised to live, courtesy of family, culture (television, movies, magazines) and society.
Several years ago, the idea of sobriety seemed impossible. I struggled with it during my last semester in school. I had just started dating someone in the deep house underground party scene. The only thing my heart wanted was to be tequila-tipsy, kissing him in the darkness of a grungy garage, every night of the week.
But, I had to focus — good grades on my final exams and beyond. There was also the potential to do modeling in Milan,  and my agency asked me to be in perfect shape, which demanded both more hours at the gym and a healthy diet. Despite my new love, my mission had always been to move abroad as soon as I graduated.
But I couldn't. I really couldn't give up being boozy. It was so important to me. Drinking was the only way of partying in Stockholm, so maybe that rubbed off on me?  My point is that there wasn't a time when I could picture a life without alcohol. I was young, but my mom nervously made jokes about me becoming an alcoholic. I had a great opportunity right in front of me, but I wasn't ready to make the sacrifices to achieve it.
I'm a very strong believer in refraining from judgment or telling people how to live their lives. I would never tell anyone that it's bad to drink, or that they shouldn't. No, no, that's not my vibe. It's an individual — and personal — choice, and whatever you choose is hopefully right for you. What I do is right for me.
So all I intend by this post is to inspire you. To maybe introduce you to a new or scary path and know there are different ways to go. Follow your own gut, and try to push away the fear of being different.
I didn't make it to Milan that summer, after all. It took me over eight months to finally leave Stockholm. I wasn't ready to stop drinking and didn't fight for my dreams. I ended up in Istanbul, but even there I realized that other paths existed…