"Jerry Seinfeld meets art teacher meets Hanson brother…"
 Your position at Free People…
I'm a stylist! I work mainly on the shoe category right now, but have bounced around from flat styling, to propping out environments for shoots, to assisting on catalog which was such an amazing experience. It's been rad to get the chance to collaborate with so many different teams and talented coworkers. 
How does your job influence your personal style?
Free People brings in models with such killer personal style — even before I started working here, I would check out the blog for model street stye interviews. I'm lucky enough to come into work and see these babes IRL and take some mental notes. 
What is your personal style?
Jerry Seinfeld meets art teacher meets Hanson brother.

Go-to fashion rule or styling trick?
There are no rules! Wear white after Labor Day, I dare you. I do, however, have some tips:
Don't be afraid to dive into a new trend. Fashion is meant to be fun and exploratory — play around with new silhouettes and colors, even if they aren't necessarily "your style."
A good cuff or tuck can make any outfit 5 times cooler.
Don't forget to shop the men's section, especially in thrift shops. Some of my favorite pieces are men's sweaters, trousers and jackets.
Finally, always dress for yourself and put comfort first, and everything will look effortlessly cool!
Favorite part about your job?
The people, hands down. My coworkers in the studio have become like a second family. ❤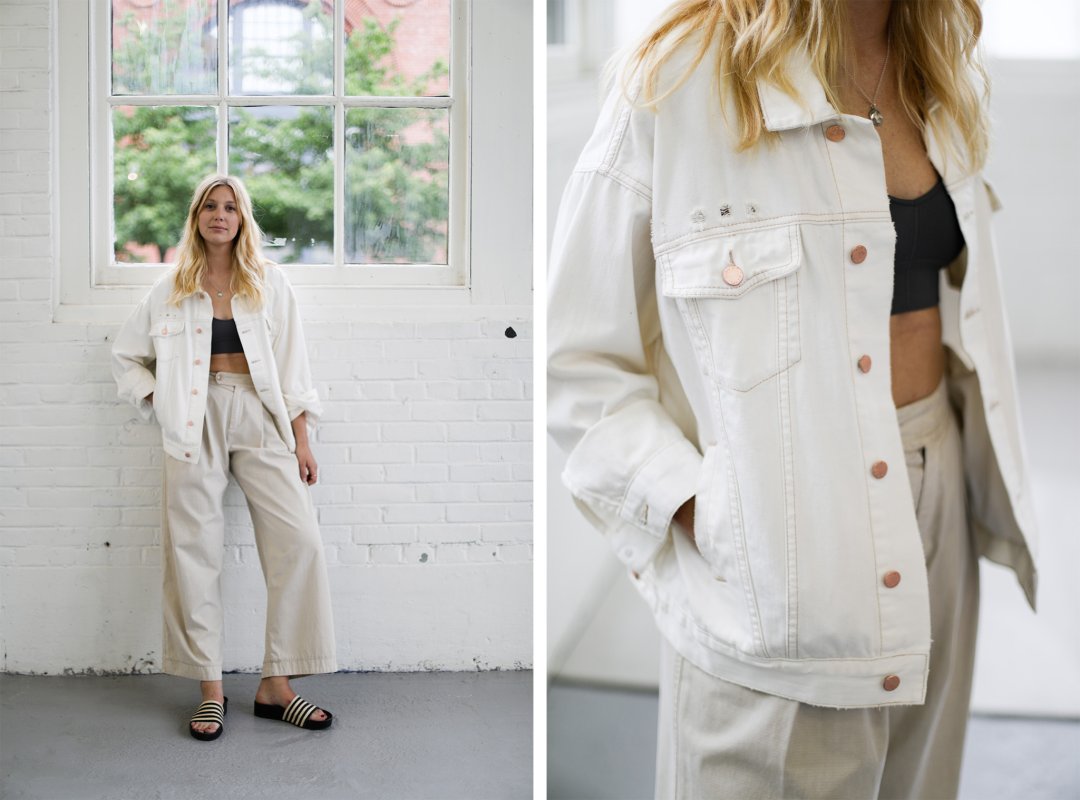 Most challenging part of your job?
As a stylist, you have to really utilize both your left and right brain. Sometimes it feels like a game to shoot a certain number of looks in a day, stay organized, and make sure each look feels fresh and cool. Also, trends come and go so quickly so we always have to challenge ourselves to keep up and stay inspired in the studio. I love the challenge, it keeps me on my toes 😉 
What's in your Freepeople.com shopping cart?
Ibiza Jean
Pop Pop Popper Jogger
Go-Go's Tee
Love Tempo Sunnies
Jocelyn Dress
We The Free Pleatin' Sleevin' Pullover
One thing in your closet that you could not live without?
Weirdly enough, socks. I have a huge collection of socks in so many colors (mostly dad-style men's dress socks). At work, I always have a lot of fun styling FP sheer socks and fishnet crew socks into looks — they are the perfect outfit complement!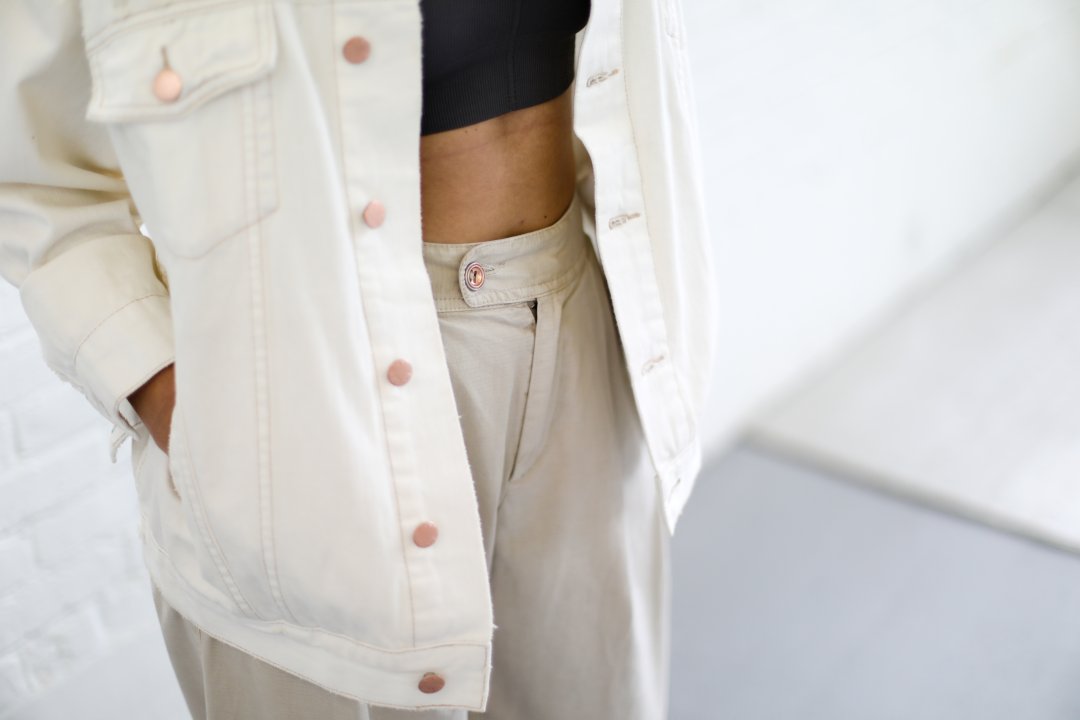 Follow Emily on Instagram and shop her look today!
+ Loving Office Style? Meet more of the Home Office employees here!
Follow April on Instagram.