One who can't live without her vintage tees and good pair of sneakers… say hello to our Jr. Art Director… 
Your position at Free People…
Jr. Art Director! Meaning I get to concept and execute shoots with the Art Direction/Image team. I describe the job as: what a movie director does for films…just with still fashion photography! We get to work with awesome photographers and models and see our visions come to life. It's very exciting and creative.
 How does your job influence your personal style?
My job affects my personal style in many ways.
Function – on shoot days, we're on our feet all day so it's important to be comfortable. My go-to is overalls. Love some extra pockets.
Trends – I work closely with the team's stylists so it's key for us all to know what trends are happening right now and which trends we're over.
Clothes Envy – everyone here dresses so cute all the time, so I'm constantly learning new brands that I love! My online shopping carts just keep growing day by day lol.
What is your personal style?
I'd call it "Vintage Athleisure" because most of my closet is vintage tees, denim or flowy pants, and a good pair of sneakers or TIms.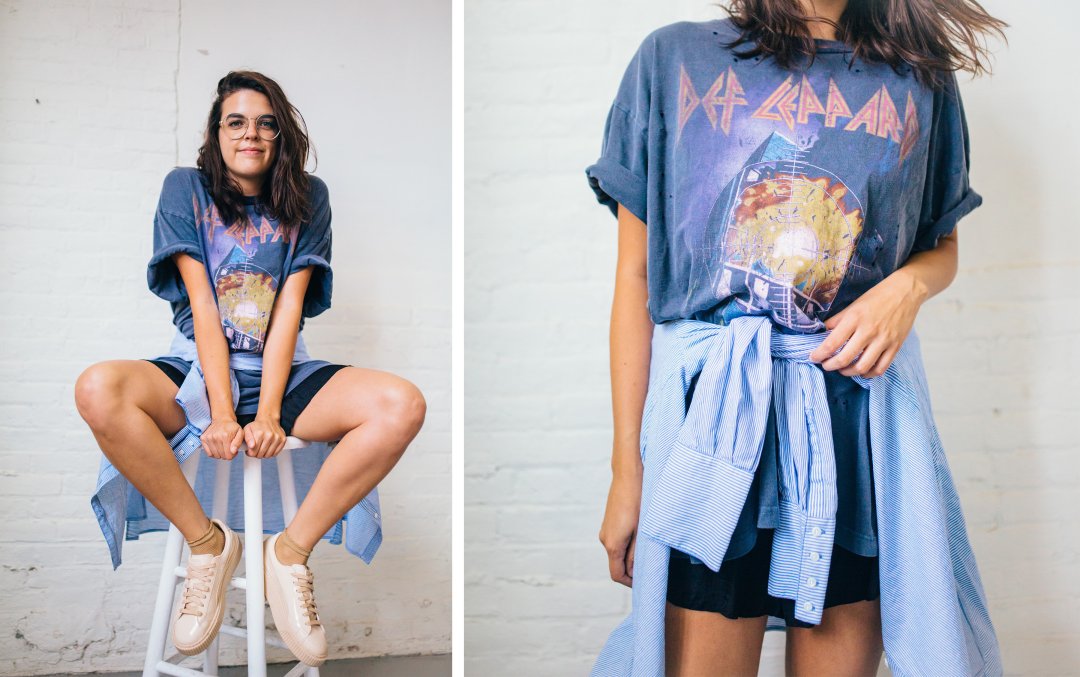 Go-to fashion rule or styling trick?
I personally feel like starting my outfit in the morning is the hardest part so I try to pick one specific item I want to highlight and work around it (ie: a new pair of fuzzy slides, silk pajama pants, or a good sock). I build from there and it tends to move quicker that way.
Favorite part about your job?
The ability to be creative and see my vision be presented to the world! It's a very exciting feeling to see an idea come to life on FreePeople.com or in the catalogs!
Most challenging part of your job?
Constantly coming up with new and fresh ideas…and then executing them. I tend to have very grandiose ideas that may not be immediately attainable. When you're working on such a quick turnaround, it can get tricky!
What's in your freepeople.com shopping cart?
Vintage 1980s Graphic Band Tee
Ripped Patchwork Girlfriend Jeans
One thing in your closet that you could not live without?
My vintage tees!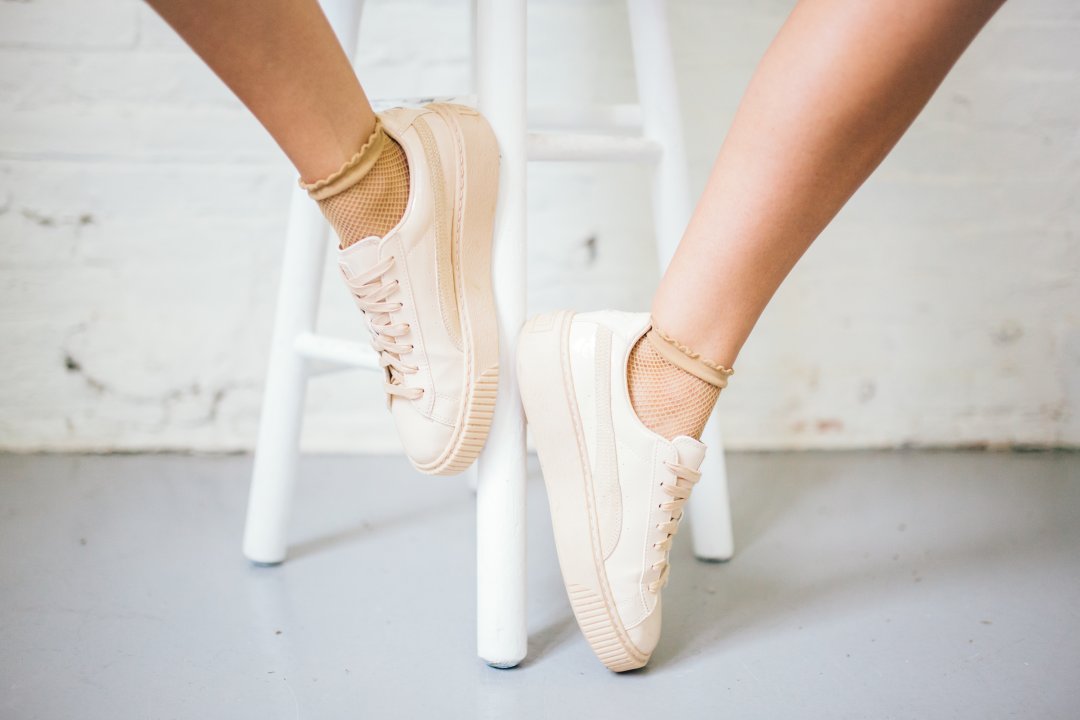 Follow Stephanie on Instagram and shop her look today!
+ Loving Office Style? Meet more of the Home Office employees here!
Follow April on Instagram.