Upgrading your skin care routine has never tasted better…
Can eating chocolate change your complexion? You'd be hard-pressed to find a skin care fanatic who hasn't heard the old school stigma of chocolate provoking acne, but a more mindful approach to the confection's recipe is finally changing its reputation. "It's not chocolate that's "bad" for your skin — it's the additives like dairy, trans fats and processed sugar," insist Danielle Duboise and Whitney Tingle, co-founders of Sakara Life, the organic meal delivery program beloved by the fast-paced fashion and film set from NYC to LA, which has racked up health-focused fans like Gwyneth Paltrow and Kate Hudson along the way. Driven by the demand for nutritious snacks with a holistic focus, Danielle and Whitney recently expanded their Clean Boutique of healthy options to include the ultimate dream indulgence – Beauty Chocolates.
The duo considers their recipe, which is made with raw, dark cacao, "one of the most potent sources of age-defying antioxidants on earth," and sweetened with coconut sugar that offers a naturally lower glycemic index (to prevent harmful blood sugar spikes and crashes), a healthy addition to any strategic beauty routine. "Skin is very important to us," they enthuse, citing Whitney's struggle with cystic acne as one of the main propellants of launching the brand. "We are big believers in the idea that true beauty comes from within — and starts with what you eat! Nutrition is the only way to get to the root cause of your issues, whether that's dull skin, wrinkles or breakouts (not to mention low energy, mood swings, poor sleep, or digestive problems…). Also, we love chocolate, of course, so we wanted to find a clean, plant-based, functional ingredient that would make this ritual even more beneficial."
The bite-sized sweets are designed to boost ceramides, the naturally occurring lipids in skin which deplete over time, leading to a myriad of beauty woes from fine lines to a lackluster complexion. "Beauty Chocolates are made with 100% plant-based phytoceramides, clinically proven to improve skin's texture in two weeks with daily use," Danielle explains. "You can moisturize the top layer of skin with creams and serums, but the phytoceramides in Beauty Chocolates replenish the cell barrier and stimulate collagen from within, helping to seal in moisture, plump and smooth wrinkles, and boost your glow!" And with just one gem-shaped delight delivering a daily serving of skin-friendly ingredients, it's primed to be the most indulgent addition to your nightly skin care routine — which isn't lost on the Sakara girls. "It's like a facial and dessert in one bite."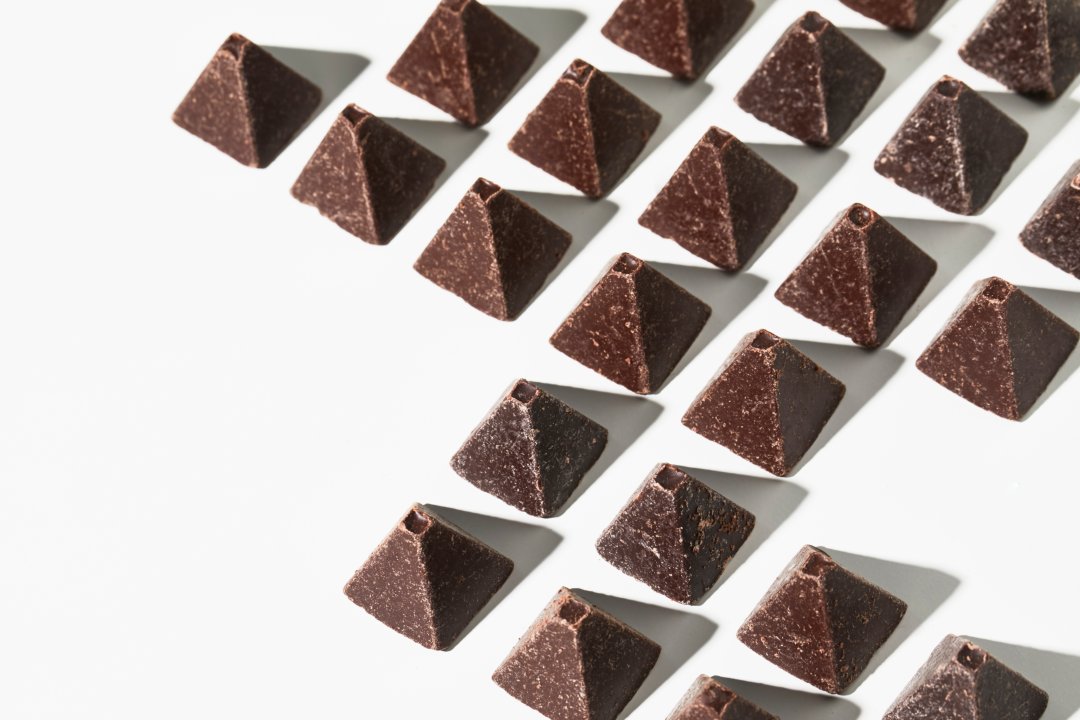 + Loving the idea of Beauty Chocolates? Check out Sakara Life's Hemp Chocolates here!