We've already explored six flowers you're likely to find in self-care products (because they're so dang effective), but since the world of flowers is one that just keeps giving, we've got five more your body will love.
JASMINE
What it does: Clogged pores? Dry skin? Reach for jasmine. The scent may be luscious, but jasmine is also an intensely nourishing flower for the skin — just ask centuries of Ayurvedic practice. Packed with antioxidants, topical use can help protect skin from environmental factors. This delicate flower also possesses antiseptic, antibacterial and antiviral properties thanks to naturally occurring compounds, which makes it great for treating inflamed pores and other blemishes, while also being gentle enough for sensitive skin. And let's be honest: the smell can't be beat.
Where you can find it: Since jasmine helps treat inflammation, it makes sense that it would be one of the star ingredients in Mad Hippie's Facial SPF. Just in case some rays sneak through the protective layer, jasmine oil is there to step in and quell any sun-based swelling.
LOTUS
What it does: Considered a sacred flower in many parts of the world, it's no surprise that lotus is also revered for its self-care benefits. Not only does the scent have the power to soothe and calm a busy mind, but oil made from the root of the plant can work the same magic on skin. Packed with antioxidants, vitamin B, C, iron, fatty acids and proteins—all of which are crucial for healthy skin — lotus root cleanses, purifies and protects. Bonus: lotus also contains alpha-hydroxy acids, meaning it can help naturally and gently exfoliate skin.
Where you can find it: Calm, refreshed, brighter skin with a few mists of facial spray? Check. The Lotus & Orange Blossom BioAffinity Skin Tonic from Pai Skincare is a quick, effective way to infuse your face with calming benefits of echinacea (and makes it smell incredible).
ORCHID
What it does: You're probably more familiar with the scent of an orchid than you are with its healing power (it's a popular component of conventional fragrance), but the petals of an orchid are masterful skin protectors. Not only can orchid oil help to protect skin from and keep out environmental stressors like free radicals and pollution, it's also incredibly hydrating. Thanks to the flower's mucilages — the stuff that helps plants store water — a skincare product containing orchid oil will help your skin hold onto moisture, thereby restoring a thirsty face and plumping things up.
Where you can find it: Ready to get that orchid mucilage all up in your bod? Since orchid oil is so excellent at retaining moisture, it'll help whatever surface it's applied to to do the same. This ability makes it the perfect ingredient in products specifically for dry, damaged or curly hair as these are the thirstiest strands. To deeply repair and condition hair, the aloe, green tea, shea, sea buckthorn, tomato and echinacea in Tela Beauty Organics' Healer Conditioner Treatment will do the trick. And for everyday use, they also make an excellent Frizz Buster spray that locks in moisture so follicles lay flat.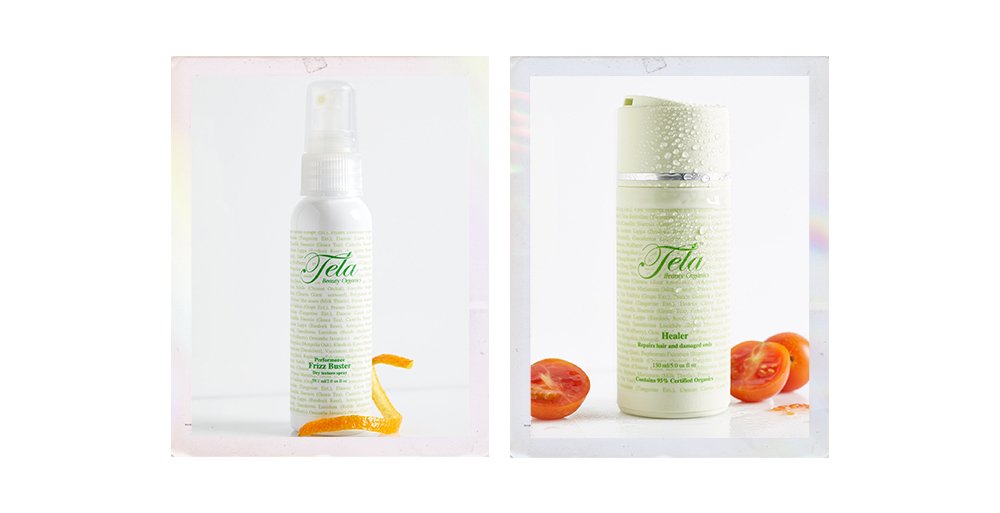 ECHINACEA
What it does: Though echinacea may be best-known as a cold remedy, it's actually been used for centuries to treat skin ailments (Native Americans used it to treat wounds and other skin infections). So it makes sense that this pink beauty makes an excellent topical treatment for inflammatory skin conditions, like psoriasis and acne, since it has natural antibacterial properties. What's more, the flower is rich in echinacin, a substance that helps collagen-creating cells work more efficiently. When your cells produce more collagen, your skin is smoother and more hydrated.
Where you can find it: Because your skin is a reflection of what's going on internally, it's never a bad idea to let echinacea help you from the inside out. With a combination of immune-enhancing ingredients like ACV, cayenne, garlic, ginger, turmeric and two kinds of echinacea, Anima Mundi's Cold's Cocktails will help your immune system function optimally. And because echinacea also helps topically, treat your skin to a daily session with the Wandering Dusk Hydrating Syrup from Mieux Derma. The echinacea and chamomile will calm angry skin while the cantella herb heals and repairs.
EVENING PRIMROSE
What it does: If you've only ever considered evening primrose as an internal treatment for hormonal issues, you're not alone — it's a popular natural remedy for balancing a wonky endocrine system. But when applied topically, this cute little yellow flower is a skin health powerhouse thanks to its linoleic and gamma linoleic acid, one of the essential fatty acids that's crucial for healthy skin, hair and nails, that our body just doesn't make on its own. These fatty acids also help reduce inflammation, so evening primrose is a good option for relieving symptoms of eczema.
Where you can find it: For allover skin health, look for a body oil that contains Oenothera biennis aka evening primrose oil. Tulsi Rejuvenating Oil with lavender and primrose from Apoterra may be lightweight, but it's packed with essential fatty oils and acids that penetrate deep into the skin, upping elasticity. And with a blend of olive and sunflower oils as carriers, hydration is real. If you want to concentrate on your face, Sangre de Fruta's Psyche Face Oil offers a gorgeous blend of lavender, carrot seed, rose geranium, blue chamomile, meadowfoam, rosehip, calendula and evening primrose to gently yet deeply moisturize finicky, combination skin while also combating inflammation.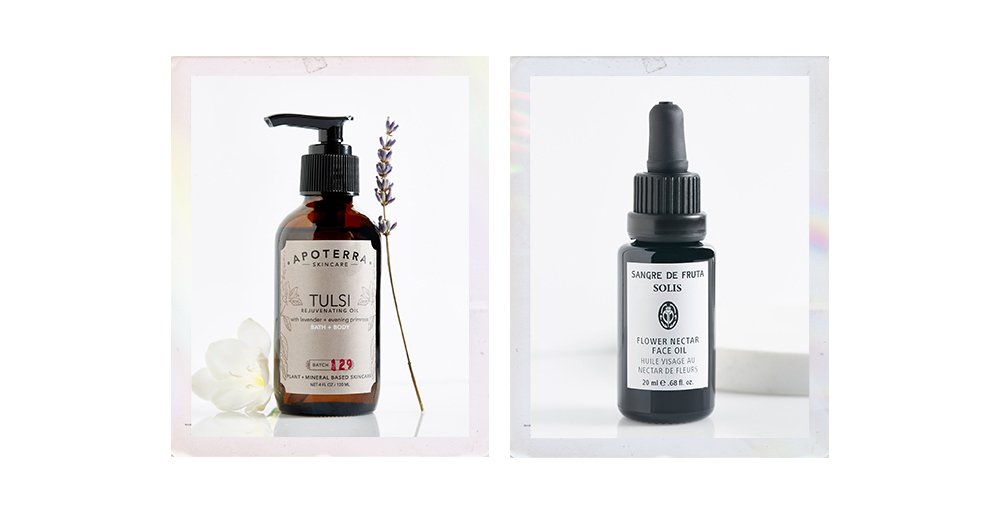 + Read more from Allie about pelting up your skincare here!