Reap all of coffee's energizing benefits (without getting wired)…
Coffee inspires a lot of devotion. You can really obsess your way through roasting, French pressing, and "poring"over your daily cup. On the beauty front, the antioxidant-packed seeds happen to work wonders for brightening and toning your skin. Inspired by these benefits, Australian-based C Lab & Co launched an entire collection of small-batch scrubs crafted with Arabica seed powder and 100 percent natural ingredients. With summer in full swing, there's no better time to invest in a good buffing to revitalize your body. Here, 5 reasons why coffee should become a regular — obsession-worthy — part of your everyday routine.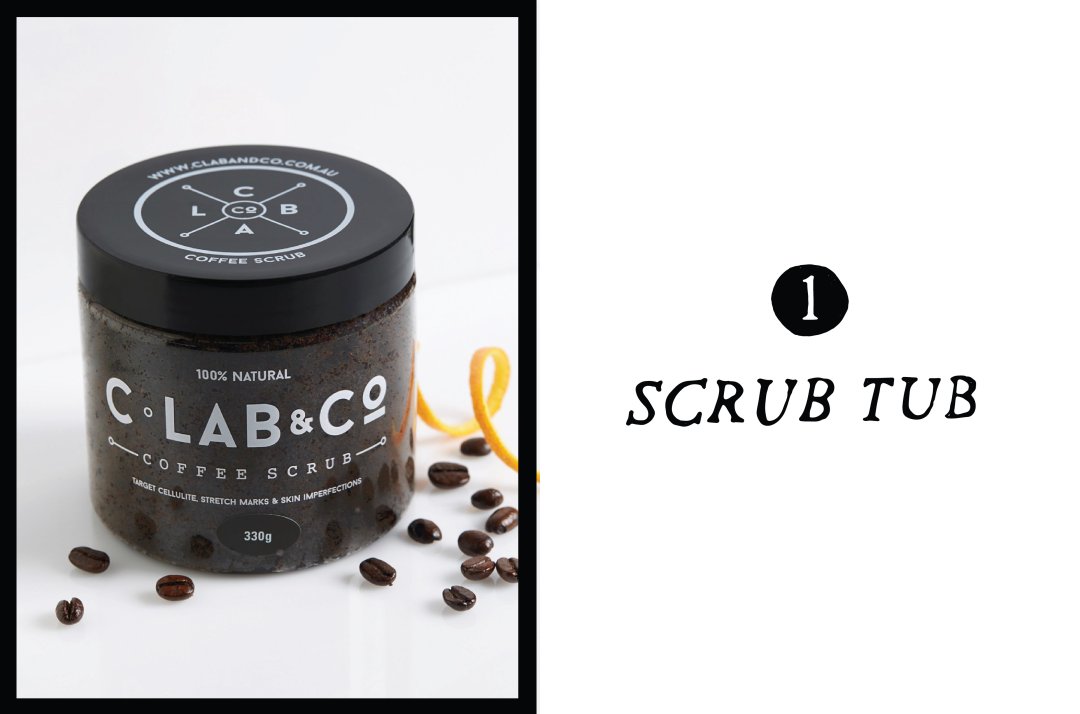 It softens your skin extremely well.
When finely ground down into a powder, coffee seeds are Mother Nature's best exfoliator for lightly but effectively banishing dead skin and dry flakes that make your limbs look dull and ashy. C Lab & Co's scrub doesn't rely on any harsh chemicals or potentially irritating ingredients (sugar, sands) to perform this feat, which helps preserve your skin's super-important barrier. Once you remove rough patches, you're left with a smoother, more even-toned surface — and that's everything in summer.
It gets your blood flowing.
Just like drinking coffee can wake you up, rubbing on a caffeinated coffee scrub can stimulate your circulation, helping to flush out toxins and minimize bumps and stretch marks. It's all in the application method — massage it into your legs, arms and anywhere else you'd like using small, circular motions (think of waxing a car). The warm water of your shower or bath also lets the particles absorb better into your skin for a noticeable result.
The smell of it can sharpen your mind.
Inhaling coffee's aroma — without even drinking it — can perk you up, according to a 2008 study that found that this ritual switches on genes in your brain that might lessen the impact of sleep deprivation. So open a jar of your scrub in the a.m. and breathe it in.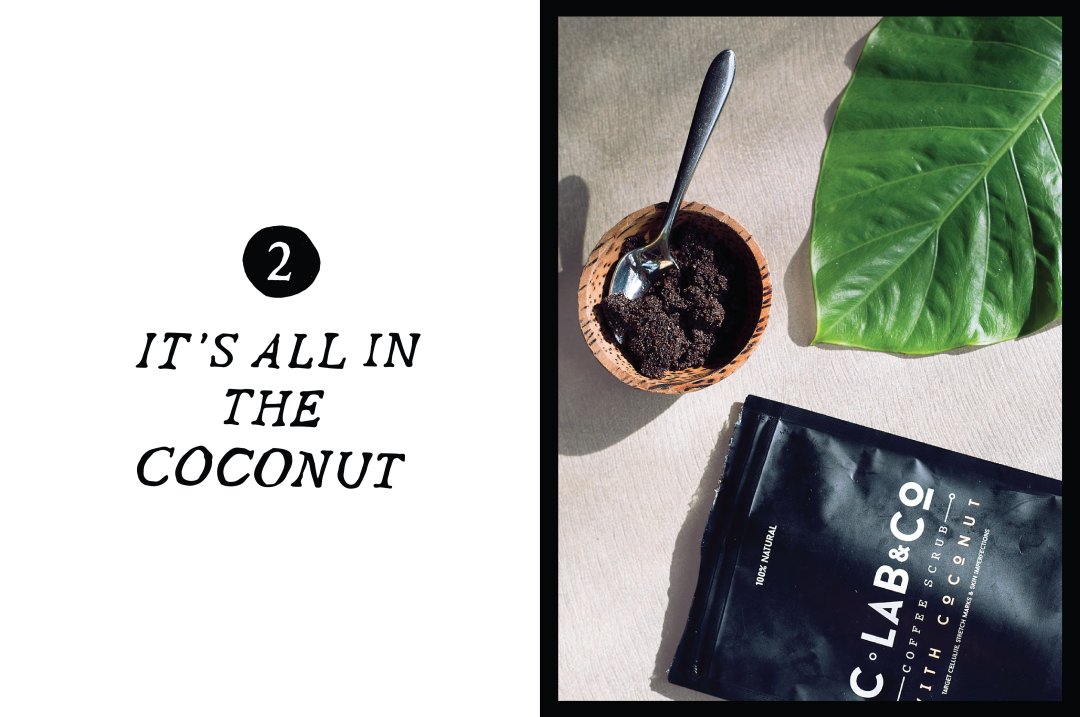 You can combine it with other super foods.
Normally you have to slather on oils and hydrating creams after exfoliating to fend off dryness but C Lab & Co's scrubs has moisturizers — in the form of sweet almond oil and vitamin E — already built into their formulas (so convenient!). And in the case of the Coffee+ Coconut scrub, it's infused with extra botanical nourishing.
You can take it to go.
Traveling in the near or distant future? Now you can get your coffee scrub in a portable pack to use anytime, anywhere. Bonus tip: if the particles make your tub slippery, you can prevent any wipe-outs by dampening your skin first and then turning off the water as you slather away. Steady, you go!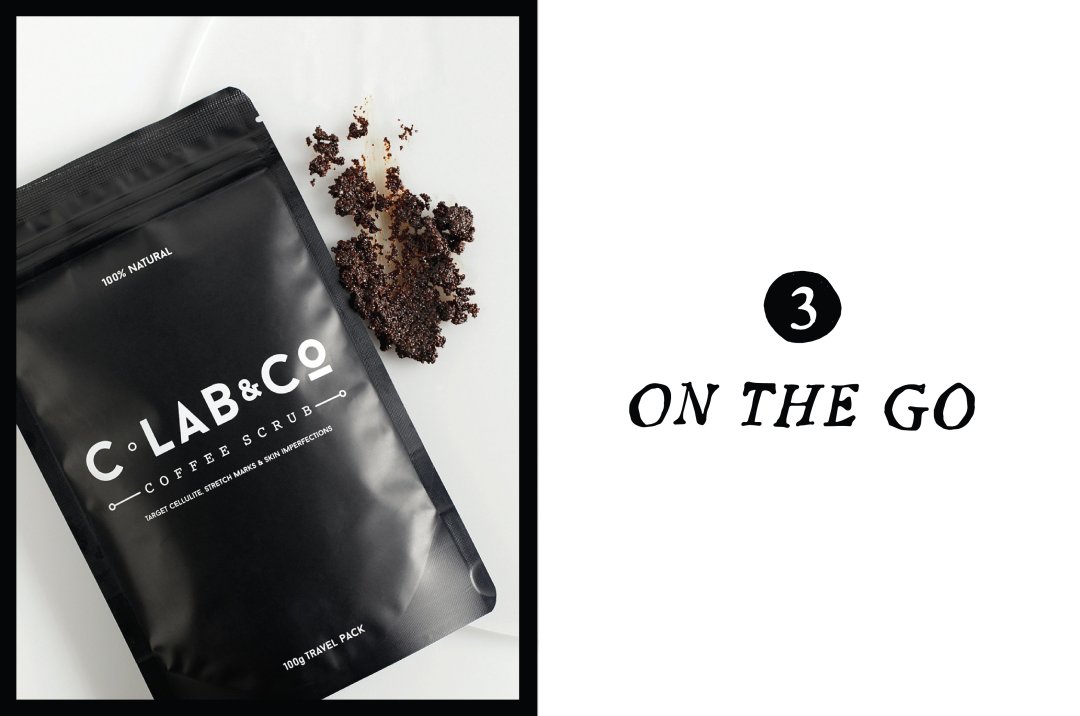 + Shop the entire C Lab & Co collection here!!