What better time to tackle that bathroom cabinet…
Spring cleaning gets all the glory, but if you ask me, fall is the best season for a purge. You finally got to open your windows during spring and set foot outside without a parka and layers of wool to keep warm. Then you basked in the long, lazy days of summer. I'd bet cleaning your home and tossing things you don't want or need was the literal last thing on your mind from April to August.
But there's something about the first notes of fall that make me want to shut those windows halfway, dust off the cute mid-weight jackets that haven't seen the light of day for half a year and get to cleaning. The trees are shedding their leaves so why can't you shed some of the stuff that's been piling up for months?
After you're done moving bathing suits and cutoffs to the back of your closet and chunky knits and booties to the front, it's time to tackle that bathroom cabinet. I guarantee there's something lurking in there you definitely don't use regularly/you definitely don't remember owning. Rather than let it languish in the depths of your bathroom for another year, get rid of it. Seriously, nothing feels better than taking a few hours to clean and organize. After all, the more you toss, the more space you have for fun, new stuff.
First thing's first — clean your dang brushes!
Take a look at your makeup brushes. Are they caked with layers of makeup from months of use or are they clean and shiny? If you remember to clean your brushes and tools regularly, kudos. If not, you're like the majority of us who only remember when someone tells you to. So this is me telling you to clean those little bacteria farms.
All you need is a gentle foaming cleanser, water and your hand: Mix a few drops of the cleanser in your palm with a bit of water, then swish one brush at a time around in the mixture until it starts to foam. You'll see the foam start to take on the color of makeup hiding in the bristles — that means it's working. Repeat this process as many times as is necessary for that foam to stay clear or white, which means you've removed all the makeup. Then gently rinse the brush in warm water, swirl around a little on a clean towel to remove excess moisture, and then lay flat to dry.
And if you just can't be bothered, invest in a new set. The bristles are breeding grounds for bacteria that can't wait to take up residence in your pores. While you're out it, get a new konjac sponge and loofah, and please, for the love of all that is holy, change your pillowcase.
Check expiration dates.
Now that you're well-versed in the language of when things go bad (cough cough READ THIS cough), you know how to interpret packaging, symbols and language as far as expiration and use-by dates are concerned. If anything is past its prime, toss it.
The same thing goes for stuff you only use during the summer that won't make it to see another solstice. If there's a heavy-duty sunscreen you only wear at the beach and you know you won't be headed back to the sand and waves until winter break at the earliest, get rid of it. Even though it may still be good for another month or two, you won't actually use it before it goes bad and it'll sit in your bathroom, forgotten. Then, months down the road when you do need a heavy duty sunscreen again, you'll likely just grab last summer's because it's there — even though its active ingredients aren't effective anymore. Save yourself the trouble of zinc oxide that won't rub in and a killer sunburn by just throwing it out. Then you'll know you need to replace it when the time comes and you'll be able to pick up a fresh batch that will last you well into next summer.
When in doubt, get rid of anything you've had for more than a year.
Unless it's shampoo, conditioner, or a dry product (like a clay mask you add water to), you're better off safe than sorry. That goes for the glittery eyeshadow you bought for a theme party last fall, the deodorant you've had since college, the mascara you don't remember buying that you just found under your couch and the sample of face oil you got with a purchase you made years ago. Not only will this help you free up space and declutter, but it'll help put into perspective what you actually use regularly.
Admit you have a thing for season-specific makeup.
Far be it from me to dictate what type of makeup you wear when, but if something really screams summer (like that coverup that only matches your skin after a tropical vacation or the bronzer that makes you look crazy when you're dead-of-winter-pale), I'd advise getting rid of it. As you know, natural and organic products have a limited shelf life and like I mentioned above, that seasonal makeup will likely go bad before you get the chance to wear it again.
Rather than be stubborn and insist on wearing a shade of makeup that doesn't work on your skin post-summer, invest in a few products that will last you through the whole year. Find a coverup that makes sense for your skin when it's at its least sun-kissed, then mix it with a complimentary bronzer as the seasons change. Or learn to mix a powdered bronzer with face oil for a subtle glow when you need it. More ideas here!
Embrace seasonal scents.
No, I'm not talking about that sickly-sweet pumpkin pie candle your great aunt insists on burning as soon as Labor Day rolls around. What I am talking about is the stuff that lends itself to cooler temperatures and cozier vibes. If you've been rocking a light floral or bright citrus scent all summer, think about switching it up with notes of musk, chai and other earthy smells. Fall is the time for cozying up and allowing smells to linger a bit longer, so you need something with more oomph.
Whether it's a musky body oil you slather on post-shower, a rich aromatherapy oil you dab on your pulse points for a pick-me-up as the days get shorter or a smoky cinnamon-based perfume for nights out embrace the smells of the season — don't fight the gorgeous, spicy, crispness in the air.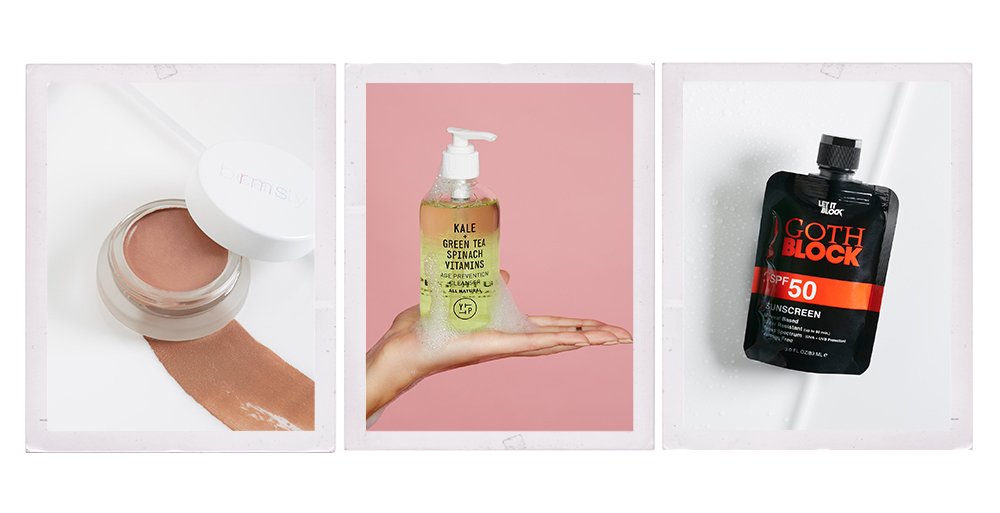 + Let's get Fall ready… Check out more articles from Allie here!