Toothpaste, deodorant and mouth wash like you've never seen 'em before…
How you start your morning inevitably sets the pace for the rest of your day. If you're like us, you prefer to begin the a.m. with a bright, healthy, clean outlook — which means reaching for nontoxic beauty basics. And the most "basic" of these items is often your toothpaste, deodorant and mouth wash, which form the essential cornerstone of your getting-ready-for-the-day routine. But until recently, it was pretty hard to find alternative, chemical-free options.
That's what makes Fig + Yarrow's new Health + Hygiene collection so relevant and necessary right now. Specifically, we're obsessed with three items that deserve a spot on your bathroom counter this second:
Yes, that's right tooth powder. What is this? Exactly as the name implies, it's a powder — not a paste — that scrubs and cleans your teeth. Composed of a "delightfully vigorous" blend of white clay, sea salt, baking soda and other botanicals, the fine dust comes in a small glass bottle that you shake out on your dampened toothbrush. Then rub over your teeth, spit and repeat. It definitely has a salty clay taste and slightly gritty texture that takes some getting used to, but afterward your teeth feel remarkably polished and fresh (#win).
Think of this as a healthier version of your mainstream mouthwash. The clear liquid is spiked with aloe to support oral microflora, plaque-fighting and breath-freshening green tea extract, antiseptic witch hazel, antimicrobial essential oils and xylitol — a sweet-tasting ingredient from birch trees that reduces plaque build-up. The rinse has a pleasantly cool flavor (i.e. it won't make your eyes burn). Just swish for 60 seconds before brushing, after meals and any time you need to freshen up.
This is the botanical brand's answer to how to stay cool and dry during these sweltering times (yes, girl). Infused with sage and witch hazel to temper perspiration and odor, along with antibacterial aloe, detoxifying zinc, and sodium bicarbonate to balance your pH and nix bacteria, this silky lotion glides on your skin and stays put. You have to be OK with rubbing on your deodorant in liquid — as opposed to stick — form with your fingers but once it's on, it does the job (this product is already super beloved by Fig + Yarrow fans). Like any natural deo, you'll need to reapply it after an intense sweat session or on really hot, active days. But that's a minor inconvenience to deal with in order to get a healthy, safely formulated product in our opinion.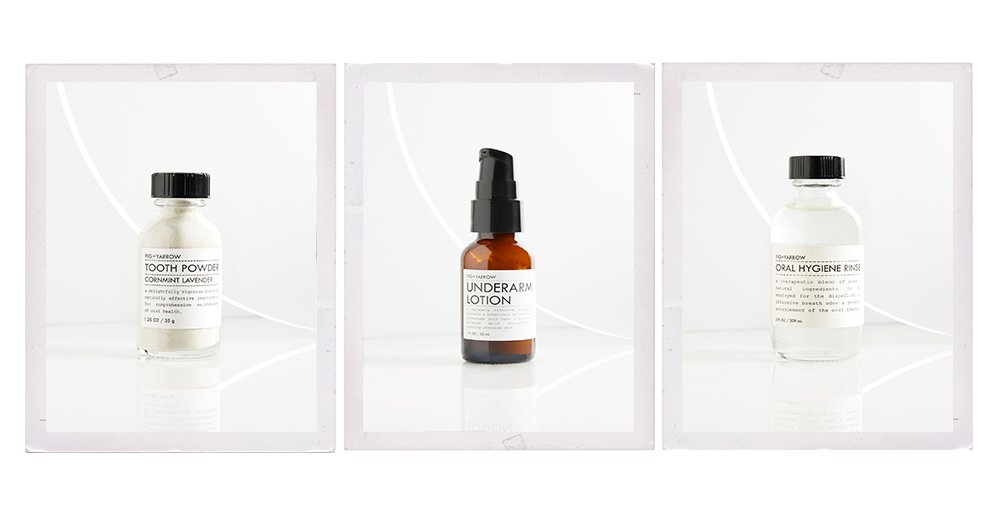 + Now tell us: how else do you stay cool and dry on super hot days?
Photo by Jana Kirn.