There's a reason one is sold is every three minutes…
How many lip balms exist in the world? I haven't done the math but I'd venture to say it's hundreds of millions. If you're anything like me, you probably have a few hundred in various drawers and compartments. Every time I change handbags, I always seem to lose another tube (you too?). The point is: With so many options on the market, it's overwhelming and it can hard to get really excited about yet another lip balm.
Then I discovered Winky Lux's Flower Balms and fell in love all over again. Pretty much an instant bestseller when they launched a little over a year ago, these creations are nothing short of magical. Twist up the tube and you will discover an actual, real flower inside the bullet. What?! Yes, that's a tiny chrysanthemum encased in the clear balm — it's like carrying around a mini, unshaken snow-globe in your pocket. My mind also exploded when I swiped the coconut-scented stick over my lips. The jelly-like balm reacts to your skin's individual pH to transform into a soft pink stain perfectly matched to your tone. While this isn't the first lip product to sync with your body's chemistry, it's one of the few to not turn a weirdly, oversaturated pink on my lips. Insert hands-clapping emoji! No wonder one of these balms is sold every three minutes.
While Instagram has definitely popularized a wave of beauty products that perform neat tricks (see: bubbling face masks), many turn out to be too gimmicky for their own good. The fact that Winky Lux's lip balms actually work — as in, they really hydrate and perk up your lips — makes the flower inside a nice extra surprise, and tongue-in-cheek nod to the plant-based beauty boom. And just in case you're wondering, all of the brand's nontoxic products are cruelty-free and steer clear of harmful parabens and phthalates.
With five chrysanthemum colors to choose from (personally, I love the classic pink) and an appealing $14 sticker price, you can go wild and buy up a bunch. Because, switching purses. And there might be billions of lip balms out there, but finding something that really delights you? You can never have too much of that.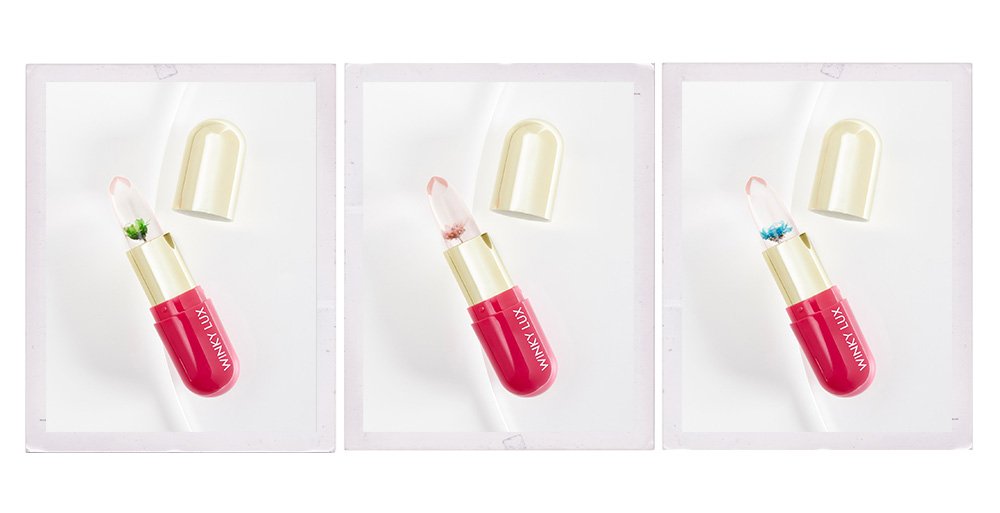 + Click here to shop all of Winky Lux's Flower Balms!