This end-of-summer ritual is everything for healthier, shinier nails…
If you started off summer with a mani/pedi, chances are you might need a refresh by now. All that exposure to sun, sand and salt water can really wear out even the most invincible of polishes. This is also the turning point of summer where you start to think about fall, and look forward to switching things up — especially on your hands and toes. "The change of seasons is the time for change in wardrobe. Nail color is not an exception to that transition," says New York City manicurist Jessica Tong. Rather than rushing through the removal and repainting process, though, consider turning this moment into your end-of-summer ritual: break out the botanical polish remover to heal and nourish your enamel, spend an extra minute massaging in your hand cream (ahh, feels so good) and then follow this guide for an on-point mani/pedi that will carry you into September and beyond…
Give your nails a healthy start:
If you want take good care of your enamel, the first step of any manicure or pedicure is always to apply a base coat. "Discoloration of the nails is often caused by not using a base coat," points out Tong. By forming a barrier and smoothing the surface, Tong says this step is even "more vital than a topcoat in preventing chips."
Go for a nontoxic polish:
The technology behind nail polishes has improved considerably over the last few years, so opting for a safer-for-your polish no longer means settling for watered-down shades and streaky finishes. Tong is an ambassador for Smith & Cult and favors the L.A.-based brand's 8-free formulas that feature high-impact pigments minus harsh chemicals.
Find your true colors:
"Anyone that knows me knows I love a dark nail and a dark lip year round," says Tong, who recommends ignoring the conventional rules and traditions about using light colors in summer and darker tones in winter. "We are not bound to seasonal color norms." Her top picks for hand or toes right now: Dark Like Me, a deep plum ("I literally have this on right now!"), Tenderoni, a milky beige, and Stockholm Syndrome, an opaque gray.
Make it last:
Finish with a topcoat, but don't go overboard — a thin layer will do, says Tong. Not only is this your insurance policy against chips and scuffs, but it also helps fend off environmental stress. "A top coat is a great shield against the elements," says Tong. "I highly recommend it before beach activities or vacation."
Look out for your nails' wellbeing.
Most polish applications will last one to two weeks, depending on how tough or easy you are on your hands and toes. Also, Tong says nails don't really need a "breather" or break in between polish jobs. "It's a very common misconception," she says. "The most damaging act against your nails is over-buffing. More often than not this act is far more damaging to nails than polish." A better move: dab on cuticle oil and you're done.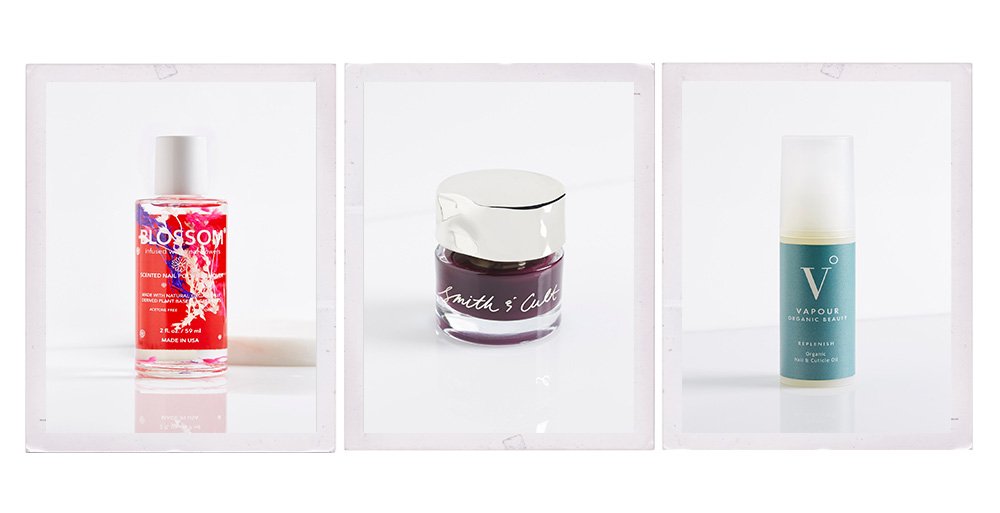 + Click here to shop more nail polishes and nail-care products!