A mantra most of us can — or should — embrace: "Wear things that make you happy…"
Your position at Free People…
Web Merchandiser
How does your job influence your personal style?
When I'm coming to work I'm dressing for comfort — some days I'm running all over the office and, other days, I'm sitting at the computer for hours on end. Either way I like to be comfy and cozy.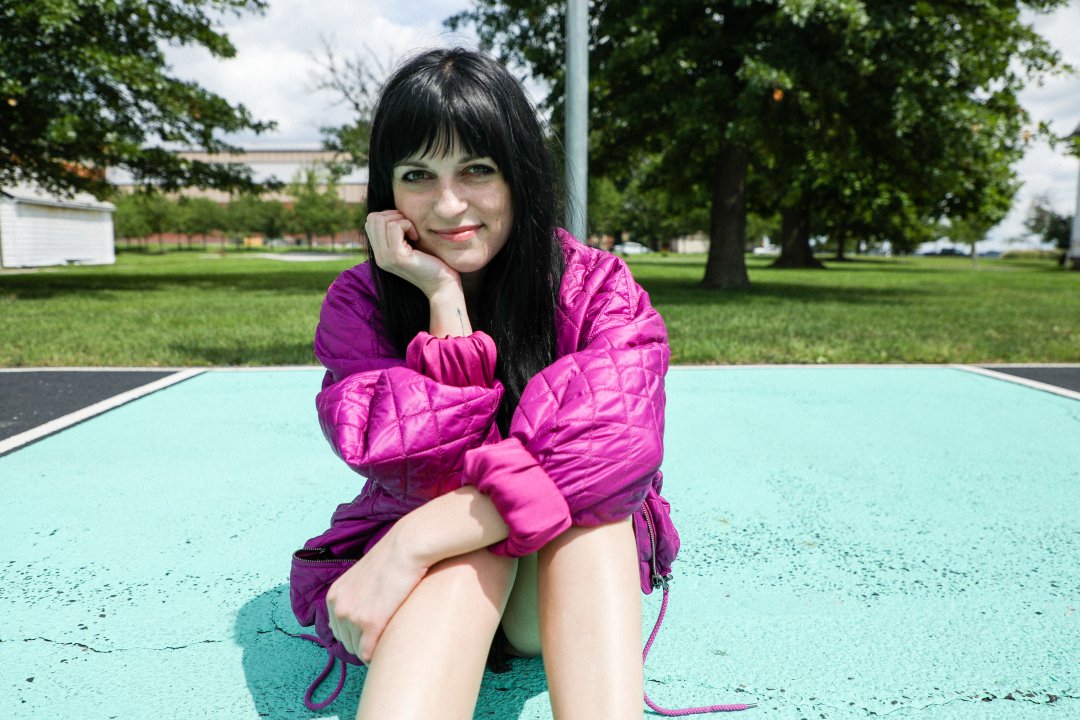 What is your personal style?
When I'm working @ FP – it's comfort.
When I'm DJing – it's sequined & bright.
When I'm going out – it's easy, boxy tee's or oversized tanks mixed with tiny shorts or mini dresses always paired back to a punchy fun accessory or shoe or bright color to add interest.
100% of the time it's based off mood, sometimes a girly side of me strikes at times and you'll find me in a dress or something embroidered. Lately I've been obsessed with anything red & purple (esp. lilac). I'm famous for always wearing XXL t-shirts as dresses, pants are the enemy (but it's all good – I'm only 5'2!) ……..and I'm warming up to the idea of pants for this fall only *IF* they are widelegs!
Go-to fashion rule or styling trick?
Wear things that make you happy – and don't be afraid to change up your vibe when the mood strikes – it keeps your overall wardrobe eclectic !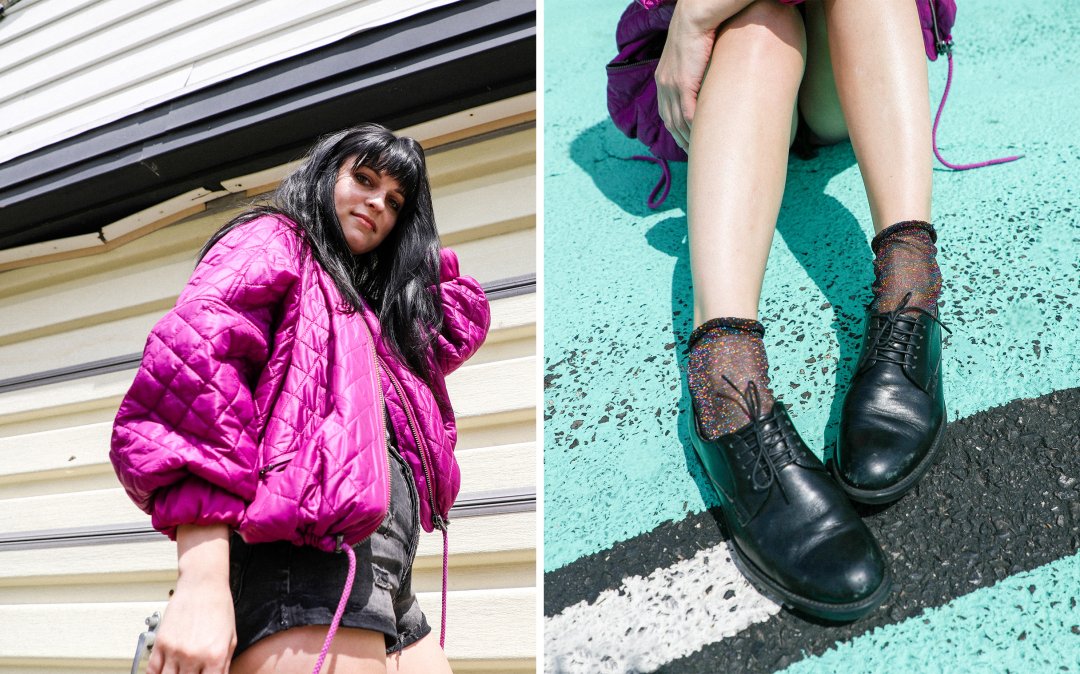 Favorite part about your job?
Taking all the pieces and putting them together in a creative & cohesive way, finding inspiration & story telling through our product. I also love that every day feels fast-paced and different from the day before it. I'm naturally a high energy person so this works for me!
Most challenging part of your job?
I'm multi-tasking about 90% of the time, sometimes it's hard to keep your brain straight and stay organized, most of the time, there are *too* many things happening at once, it definitely gets overwhelming.
What's in your freepeople.com shopping cart?
One thing in your closet that you could not live without?
I have this XXL black tee shirt that has a giant eagle on it & says Las Vegas (kind of a random pairing ), I can't remember where I got it but I've had it for as long as I can remember, it's my favorite because it's the PERFECT 'kind of big' and I'm from Vegas so it feels like home  – recently when I was packing for a trip and realized that *every* time I pack for a trip – this tee comes with me, sometimes to wear out as a dress, sometimes to sleep, sometimes to wear on the plane. It just always comes along with me. So I guess I can't live without it.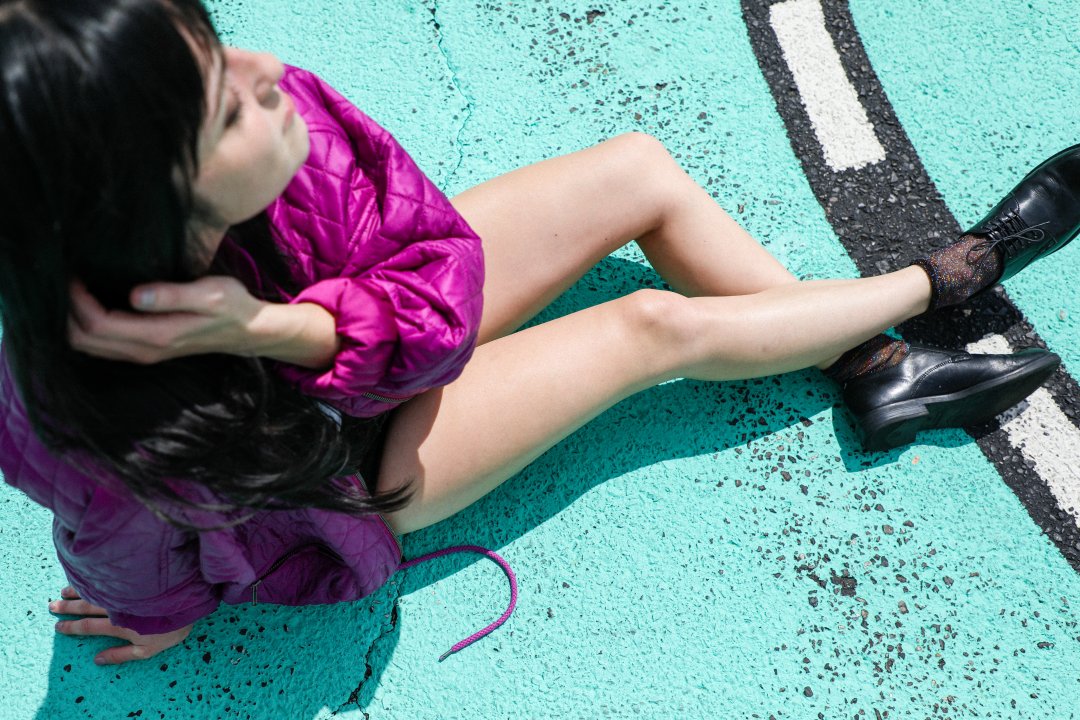 Follow Alyssa on Instagram and shop her look today!
+ Loving Office Style? Meet more of the Home Office employees here!
Follow April on Instagram.