No need to go overboard, and your beauty routine should reflect that…
As someone who revels in everything autumn stands for, I can't say I'm terribly sad that Labor Day is upon us. But if you are a normal human being who enjoys not freezing or getting slapped in the face by blustering, icy winds on the daily, this week may be one of mourning for you. Summer is officially coming to a close, signaling the end of summer Fridays (if you're lucky), languid days on the beach, lobster rolls, perfect mermaid hair, and the chance to reenact any dreams you had of frolicking through the waves while a cute lifeguard flirt-whistles in your direction.
But rejoice! You've still got one glorious weekend left before the reality of September sets in, so take advantage of it. If you don't already have travel plans, make some. It's a rare opportunity to get three (or four) days straight of vacation time when it's likely everyone else is also off the grid. Hit up a nearby national park, convince a long-distance friend to meet you in the middle, book a cheap flight to somewhere you've never been…whatever you land on, make it count and bid summer adieu in proper fashion. Once you've made your plans, don't skimp on the packing. Even if it's only a day trip, you'll want to be sure to arm yourself with the stuff that keeps you fresh and glowing to ease the transition your skin will face when temperatures start to drop. Keeping your skin and hair healthy during the waning days of summer will set you up beautifully for weather to come, so pay attention to that travel toiletries kit.
No need to go overboard, though; this should be an easy, breezy vacation and your beauty routine should reflect that. A few stellar products will work wonders if you pick correctly. And lucky you, I've rounded up the stuff you shouldn't leave home without this Labor Day, and the best part is they're all travel-size, so you have that much more space in your bag for the extra bathing suit you definitely need.
Don't Leave Home Without It #1: The Skincare Kit
This one is cheating a bit since the kit is made up of eight products, but with Living Libation's Sensitive Skin Essential Kit in your travel bag, you will not want anything skincare-related the entire weekend. You won't need to run through your AM and PM skincare routine step-by-step in your head to make sure you've packed everything because this handy thing has it all: hand cream (gotta keep those paws hydrated!), eye cream, face cream (layer that moisture!), sea buckthorn oil (the best face oil for all skin types), lip balm, blush balm (one less thing to throw in your makeup kit and and added hit of hydration), serum (to reduce the harmful effects of environmental elements on the skin and keep it healthy) and a bonus moisturizing liquid.
Everything is packaged in plane-friendly vessels so you don't have to worry about being asked to toss something that's too big to make it through security, and you also get a cleansing cloth so you're not relying on your digs for the weekend to supply an oil cleanse-friendly towel.
Don't Leave Home Without It #2: The Cleansing Cloth
Speaking of cleansing, I hope that at several points over the course of this weekend you are just having too much fun to stop what you're doing and embark on a full cleansing ritual. (Yes, still do this before you go to bed but a quickie every once in awhile in the name of a good time won't kill you.) Which is why Kaia Naturals' Juicy Bamboo Natural Facial Cleansing Cloths are a vacationer's best friend.
Individually packaged so they don't dry out, you can toss a couple in your beach bag or hiking pack or purse to swipe over your face throughout the day. No need to find a sink or water, even, these bamboo fiber babies blend essential oils and vitamins to effectively remove makeup, sweat and grime from your skin without drying it out…all on the go.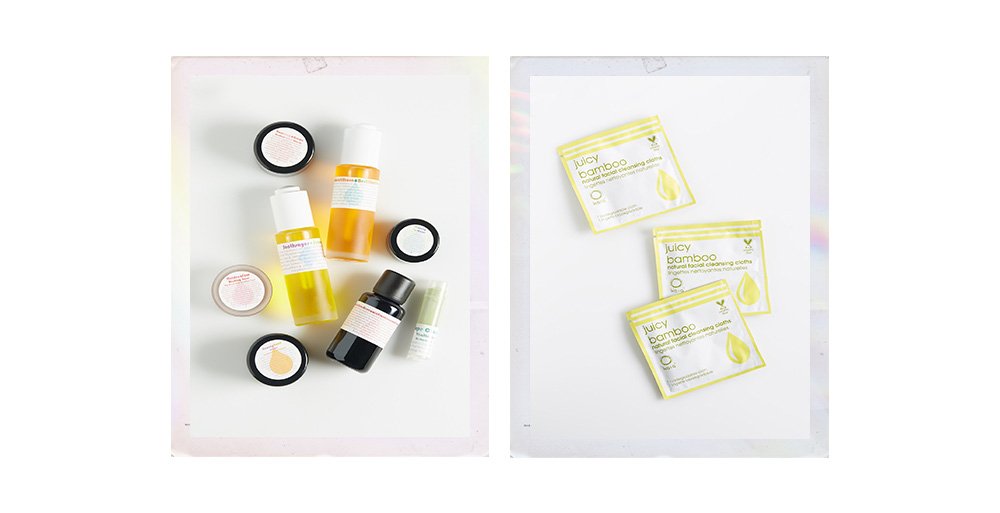 Don't Leave Home Without It #3: The All-Important Razor
It's not for everyone — and that is totally ok—but many beach-goers and shorts-wearers may want to de-fuzz their legs throughout the weekend. And if there's anything worse than arriving at your destination only to discover you left your good razor back home in the shower, which means having to shell out for a pack of crappy pink disposable razors or make due with whatever plastic thing the hotel front desk offers for free that will inevitably cut the heck out of your legs, I don't know what is.
So having a dedicated travel razor like this little guy from SPHYNX means you will never have to deal with the aforementioned horrible situation. Since it's so small and portable, storing it in your travel kit at all times means you'll never leave home without a razor or shaving cream since it also comes with an interchangeable moisturizing pre-shave bar. Genius in tiny package!
Don't Leave Home Without It #4: The Exfoliant
I know I said you didn't have to stop having fun to cleanse your face throughout the day, but that doesn't mean you can skip all your skincare. An important one to keep in the Labor Day rotation? Exfoliating. Remember: If you don't remove dead skin cells, they build and can cause a ruckus.
So add O.R.G.'s Travel Size Mineral Peel Face to your kit to keep your face nice and happy. It'll soften and smooth thanks to aloe, jojoba and enzymes — it only takes a few seconds to get to work, and because it's a gommage, it's incredibly satisfying to use.
Don't Leave Home Without It #5: The Greens
Indulge to your heart's content while on vacation, but don't forget to eat — or drink — your greens. Counteract some of the glorious damage you'll inevitably do to your system this weekend with a daily dose of goodness in the form of travel-sized vitamins, minerals, whole foods and fiber with The Super Elixir from WelleCo. Throw a few sachets into your bag, forget you have them, and then be pleasantly surprised when you remember they're tucked away in your darkest moments of "maybe I should have just had a smoothie" thought.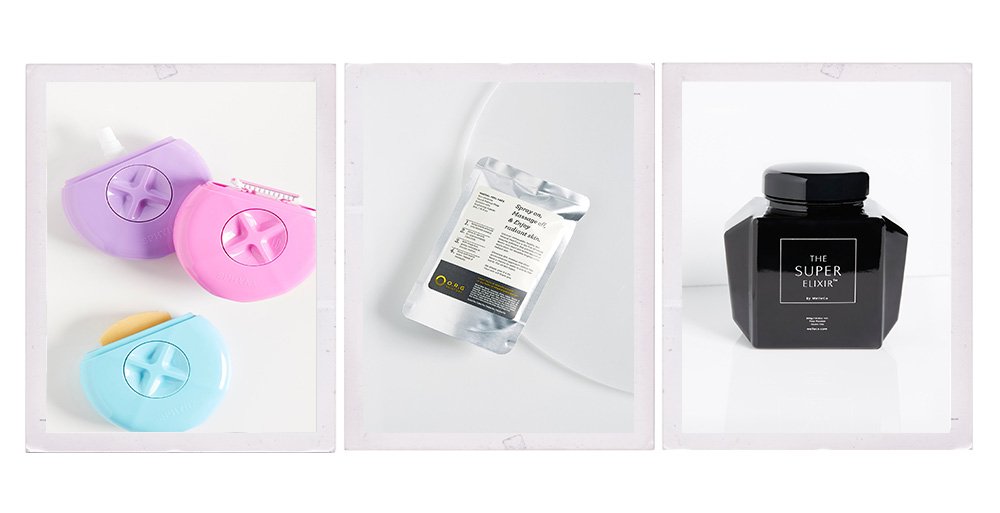 +Travel much? Read more tips and tricks here!