French girl beauty is getting a little easier and greener: Meet Margaret Halfon, the founder of Studio 78, an under the radar brand that's just started to reach our shores. All natural and oh-so-chic… 
A Parisian beauty secret is finally landing on our shores: Studio 78, a cool-girl French organic makeup brand that combines luxury pigments with 100 percent Ecocert certified ingredients. Its founder is Margareth Halfon, a super chic "working mama" who honed her beauty expertise at Guerlain, where she helped managed such mega-hits as Terracotta and Météorites. In 2008, Halfon moved to Los Angeles, and totally fell in love with the wellness lifestyle and organic food movement. So much so that when she had a baby a year later, she was realized "we are what we consume," and no longer wanted chemicals in her body — or her makeup bag. Et violà: the inspiration for her eco-friendly brand was born.
Halfon moved back to Paris and got to work developing an all-natural range that wouldn't "put aside the notion of pleasure women feel when they buy makeup, and the notion of glamour they also feel when they touch up." Tapping into her cosmetic background, she wanted to create non-toxic formulas that would soothe the skin but also deliver high-performance pigments. No "compromises!"
Halfon definitely didn't settle for anything less than amazing. The standouts include We Go Green Loose Powder Eyeshadow, next-level powders infused with organic oils to hydrate the sensitive eye area that come with an innovative sponge applicator so you can layer them on and blend to create a custom look. Très, très chic.
The Eye Pencil, meanwhile, is designed to glide on skin — not tug at it — with a moisturizing base of soft waxes and botanical oils. Also cool: you can trace around your eyes with the pencil or tap the tip along the lash line to create little dots that you then smudge together for a blurred look. So French!!!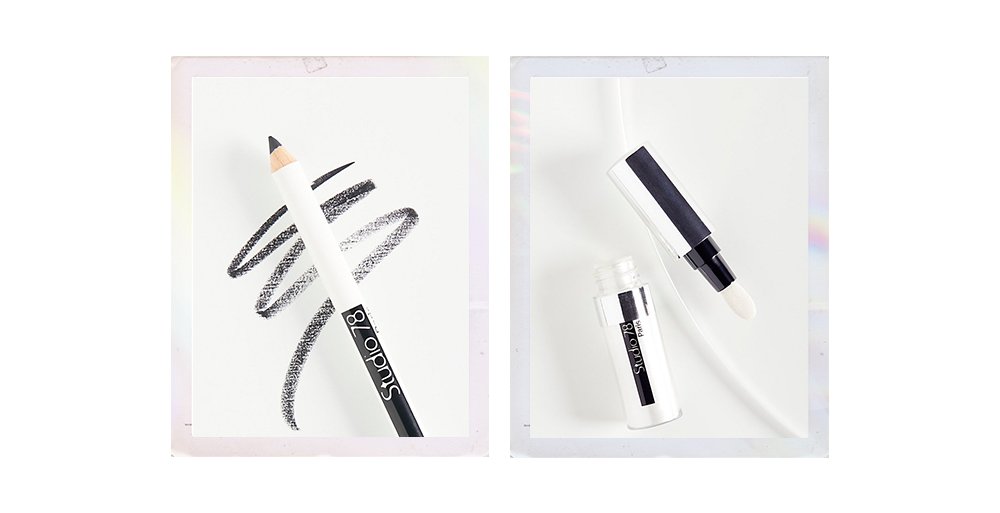 The plant-based Mascara gives you beautifully dark lashes with a shot of nourishing jojoba oil and the Liquid Lipstick conditions lips with a creamy texture that lasts for days (and the sponge applicator is just fun).
Every item in the collection has a weightless feel—nothing feels too "done" or made-up. "Makeup should only help you to reveal your own beauty," explains Halfon. "That's why all the textures we develop at Studio 78 Paris, are always natural. They must magnify existing beauty and not transform you." It all fits into Halfon's beauty mantra: "To feel confident, you must start to love who you are and accept [yourself] as you are." That, and one last thing, she adds: "Don't forget to smile, because it is undoubtedly your finest beauty asset."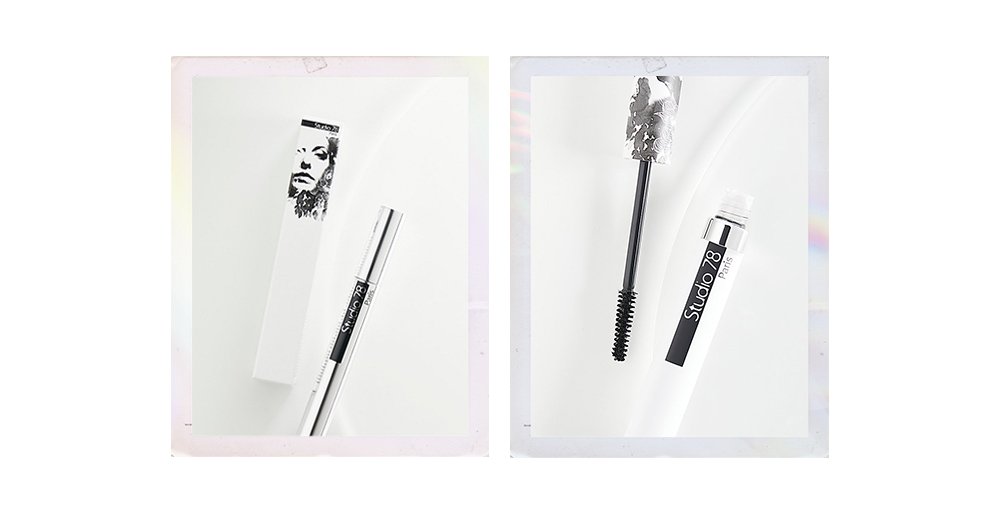 + Discover and shop all Studio 78 makeup here!