Kristina… "Winona Ryder in the 90s meets Spinelli from recess…"
Your position at Free People…
Designer – Day Dresses.
How does your job influence your personal style?
I try to stay true to my personal aesthetic no matter what but, working in fashion, being around it almost every day, you are definitely influenced by what you look to for inspiration, subconsciously or not. So sometimes, when I see things I like, I'll try to find versions of it on Etsy or elsewhere.
What is your personal style?
"Winona Ryder in the 90s meets Spinelli from recess". But honestly, I don't buy clothes all that often, and when I do it's picking up random things I see and I know I'll really love. Anyone I know will tell you I'm almost always in black. Usually either high-waisted skinny jeans and a band tee or some kind of crop top if I'm at work or out for the night. Sometimes a dress, if I'm going somewhere cute. I probably almost always have a choker on and a lot of silver jewelry because I feel naked without it.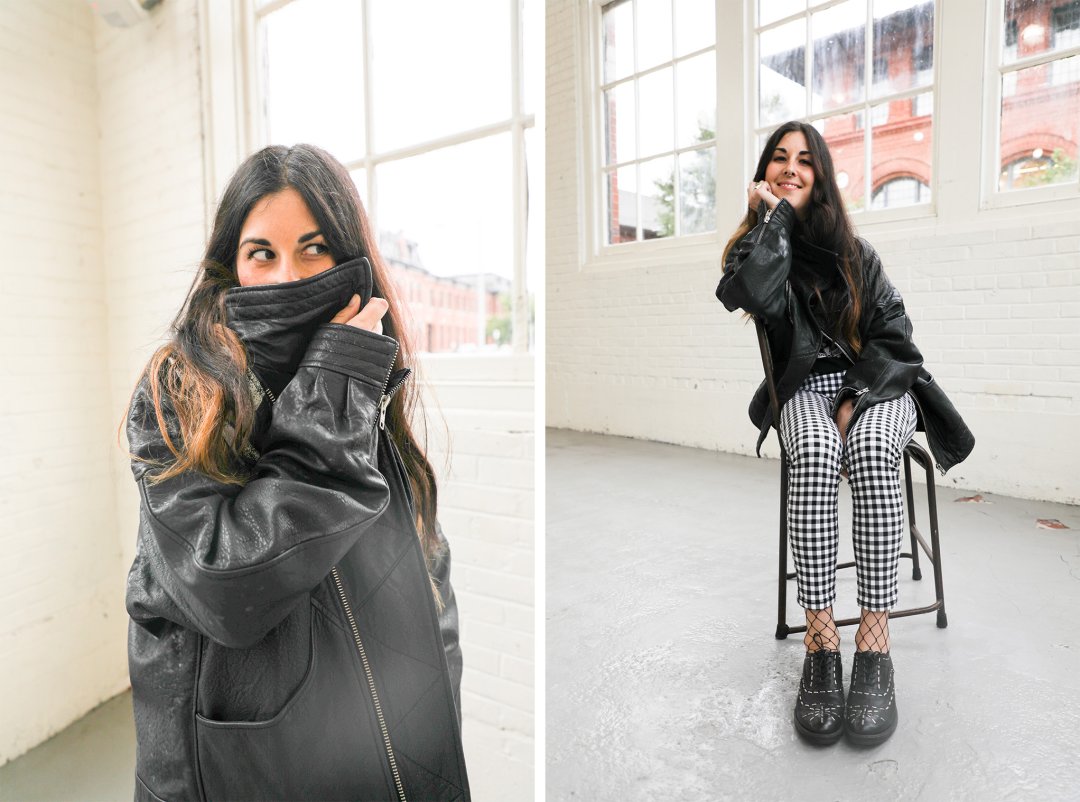 Go-to fashion rule or styling trick?
I can't wear anything that I don't feel comfortable in.
Favorite part about your job?
Mocking! We make a lot of our designs by hand to show in meetings and it's definitely the most fun. Sketching is a close second but, with mocking, you get to make your design exactly what you want it to be in every aspect, from fabric to fit to trims to color or print — it's the best way to see what's in your head come to life.
Most challenging part of your job?
Having too many ideas and not enough time to make them happen! haha
What's in your freepeople.com shopping cart?
Vegan Leather Lattice Skinny Pant
One thing in your closet that you could not live without?
My leather jacket. I'm pretty sure it's child-sized so it fits cropped and the sleeves are short, but it's perfect. I bought it at a vintage store in New Hope probably 3 years ago and I wear it almost every day when the weather is right, so it's super broken in. It has a bunch of my favorite pins on it and I'd be so sad if I lost it.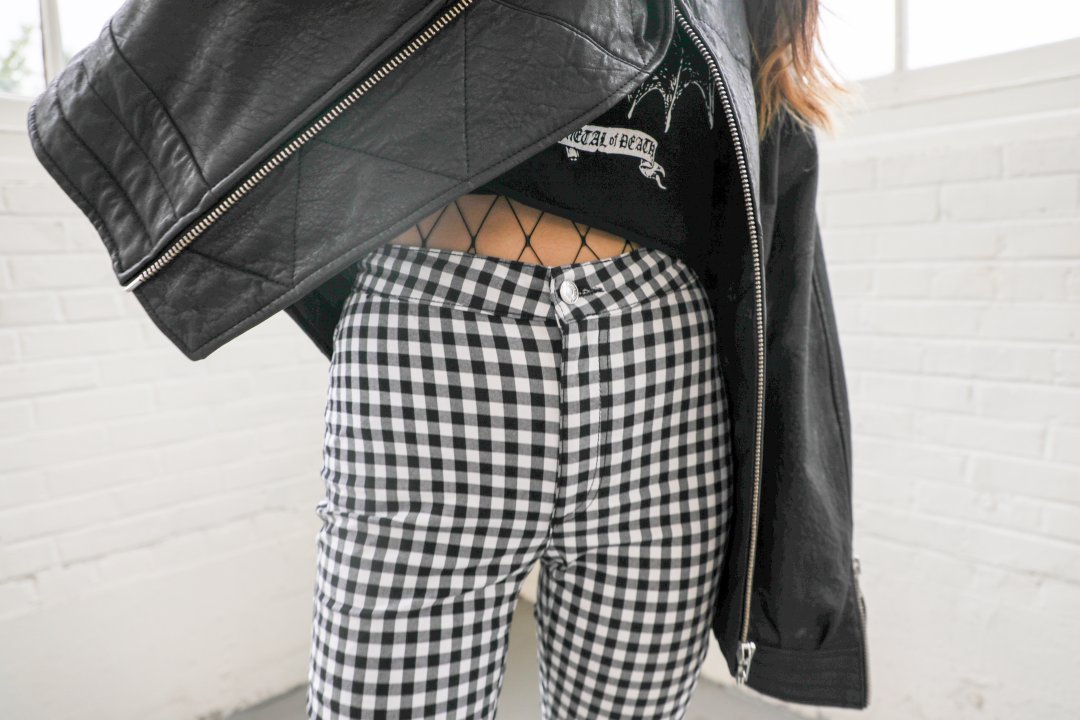 Follow Kristina on Instagram and shop her look today!
+ Loving Office Style? Meet more of the Home Office employees here!
Follow April on Instagram.