Change your scent, change your state of mind…introducing By Rosie Jane…
Now that fall has swept in, chillier air and all, it's time to rethink a lot about your beauty routine. Light body lotions are swapped out for thicker balms, darker lip colors seem more appealing, and you can't pile on enough hydrating face masks. Also on the agenda: finding a fresh scent for your skin. There's just something about starting off the season with a new fragrance — somehow breathing in those magical assortment of olfactory extracts and notes shifts your energy and puts you in a different headspace. It's like, "today, I can do anything."
To capture that feeling — and make it last — we're obsessed with By Rosie Jane's botanical perfume oils, which are crafted with essential oils and free of parabens, sulfates and phthalates. Each scent is inspired by a different time of the year or seasonal moment.
James, for example, blends fig, amber and gardenia together for an earthy fragrance that's totally fit for fall.
Or consider Rosie, which evokes winter vibes with Moroccan rose, nude musk and a bit of cozy vanilla.
If you're still holding onto summer, however, go for Tilly — a fruity concoction with grapefruit, pineapple and tropical gardenia.
Or Leila Lou, spiked with pear, jasmine and "fresh cut grass" that transports you to a spring meadow. And yes, it's 100 percent okay to wear lighter scents in colder months (#norules).
The perfume expert behind all these creations is Rosie Jane Johnston, an Australian-born, Los Angeles-based makeup artist who discovered she had a talent for whipping up her own apothecary goods in 2012. She launched her line with lip and cheek pots — beautiful glosses tinted with natural pigments — and then expanded into fragrances, bottling the small-batch scents she would mix up for herself, and naming the first for her daughter, Leila Lou.
Now Johnston works out of a studio in Silverlake, a location that sees more bright sun than biting, cold breezes. Still, if fall has you in that California state of mind, a swipe of Tilly will take you there…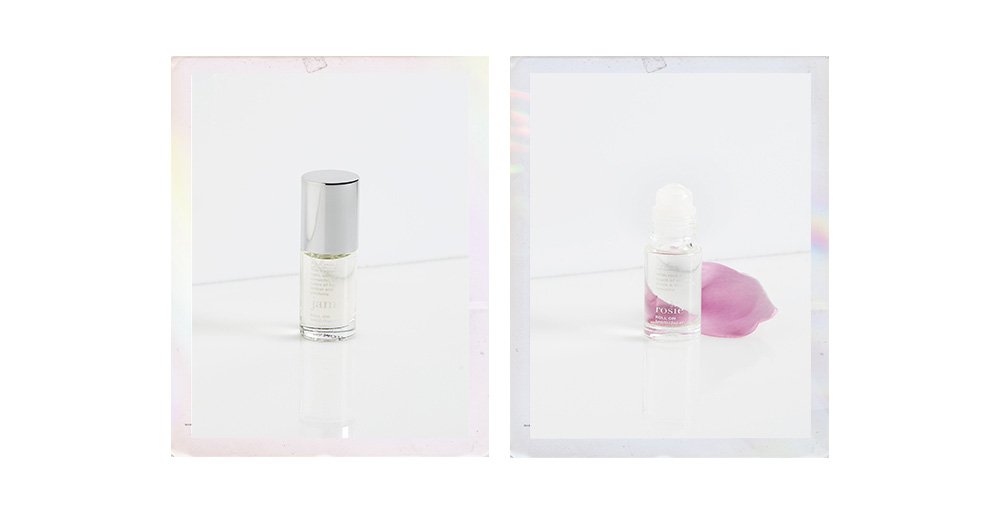 + Click here to discover all By Rosie Jane products!