Is there anything cuter than a collection of candy-colored bath confections?
There are moments when a natural product is so good looking, I don't totally care about every detail of its bells and whistles — I just want it arounnnddd me. When I first caught sight of Harper + Ari's Exfoliating Sugar Cubes, stacked cleanly in simple glass jars with their Clueless-esque pastel hues, I imagined lining up rows of every color on vanity shelves like a meticulously curated candy collection. Suddenly a single-serving dose of skin care doubles as a chic bathroom accessory worthy of leaving on display for guests, a subtle brag at the kind of indulgent-yet-modern beauty routine that leaves loofas in the dust.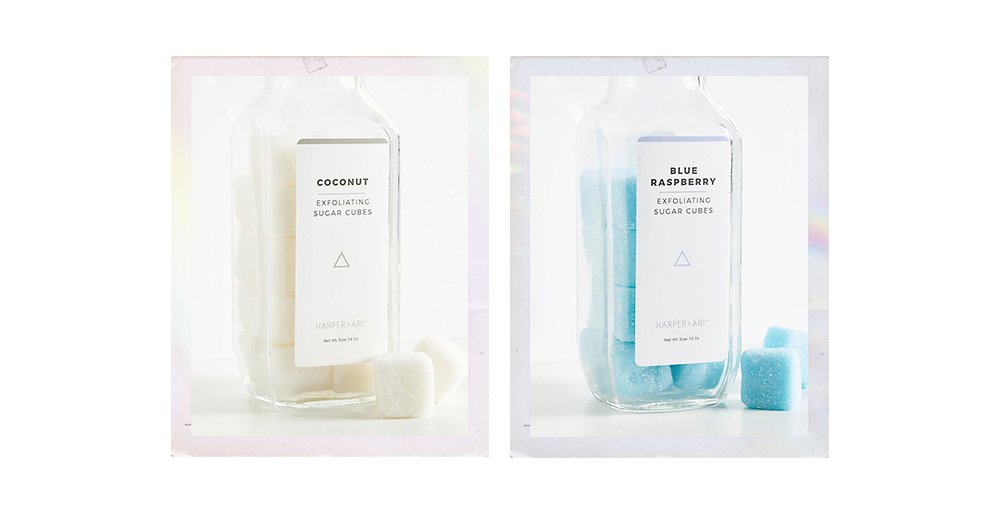 "We tried to come up with fun, unique and delicious flavors that would help make your shower routine fun," says Josh Posner, founder of the Indiana-based brand that just launched this summer. Each paraben-free cube consists of a mixture of shea butter, aloe, and sugar infused with scents like subtle coconut, soft peach, fresh lemon, and uplifting blue raspberry. "The shea butter and aloe will help nourish the skin while the sugar acts as a light exfoliant," explains Posner of the hand-crafted scrubbers. One bite-sized lump mixed with water by hand is enough to exfoliate your entire body — and then some. "When I am not in the mood to use a full one, I just cut it in half and get two uses out of a single cube," Posner divulges of his personal trick for preserving the precious treats. And who could blame him? Keeping a full stock of skin-smoothing bath confections through the cold season might be the sweetest self-care strategy yet.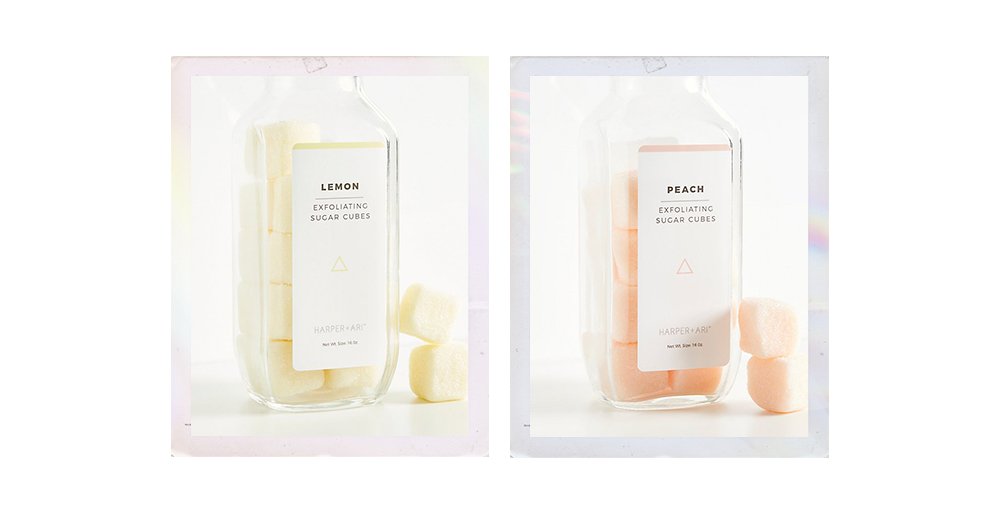 +Shop Harper + Ari's Exfoliating Sugar Cubes here!