Keep your skin, hair and self-care routine in check no matter where you go…
If summer is a lazy stroll, then fall is a fast sprint. Weekends are packed with trips, gatherings and getaways. Which means that overnight duffel bag is getting some serious use right now. To streamline your packing time and minimize stress over forgetting crucial items at home (no deodorant again: ahhh!), we're big fans of having a pre-packed selection of beauty essentials all set and ready to go. Consider this your beauty first aid kit.
Fortunately putting together this assortment is super easy now that you can find mini sizes of practically any beauty product. (Remember the days when you had to decant your facial cleanser into a small plastic bottle? No more, friends). Just organize what you bring into three categories: day, night and anytime.
FOR DAY
To keep your complexion balanced during the ups and downs of changing time zones or recycled airplane air, focus on soothing skincare. Pop Sonic's Bud is a smaller size of their cult-favorite exfoliating Leaf device that blasts away dirt, debris and pollutants with sonic pulsations (it feels like a mini massage). Or try K-beauty brand Caolion's two-step pore mask. Spread on the first mask to warm up your skin and release clogged pores with activated charcoal, then swipe on the second mask with glacial clay to tighten, calm and cool your face. The result: glowing, healthy skin that doesn't look at all jet-lagged.
No one wants to lug around tons of makeup on a trip. That's why RMS's Pop Collection palette exists: it contains five ultra-versatile shades designed by natural makeup artist Rose Marie Swift. Just sweep over eyes, lips or cheeks for a subtle, pretty glow on the go. Need a touch-up? Check your reflection in these "mirror" combs (so genius!), which you can also use to pull back your hair.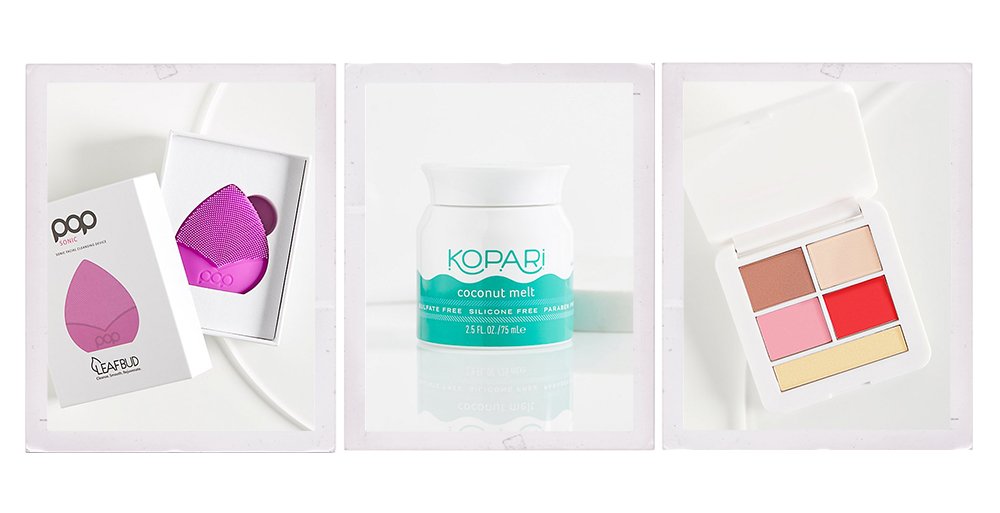 FOR NIGHT
At night, take off the day with Youth to the People's kale, spinach and green tea-infused cleanser and moisturizer to seal in dewiness. Or do a more intense mask with Kopari's mini coconut melt—a multi-tasking wonder made with 100 percent organic, unrefined coconut oil that can also function as a makeup remover, lip balm, hair mask, body balm and shaving aid. All in one jar: amazing.  
ANYTIME
And you can't beat the convenience of beauty products in stick form — no need to check any bags or worry about spillage. Caolion's Triple Action Cleansing Stick transforms from a balm to foam with water, and eliminates all traces of makeup. Last thing: don't forget the deodorant! Takesumi's aluminum-free, cold-pressed rose stick naturally absorbs odors with bamboo charcoal. Now you're good to go.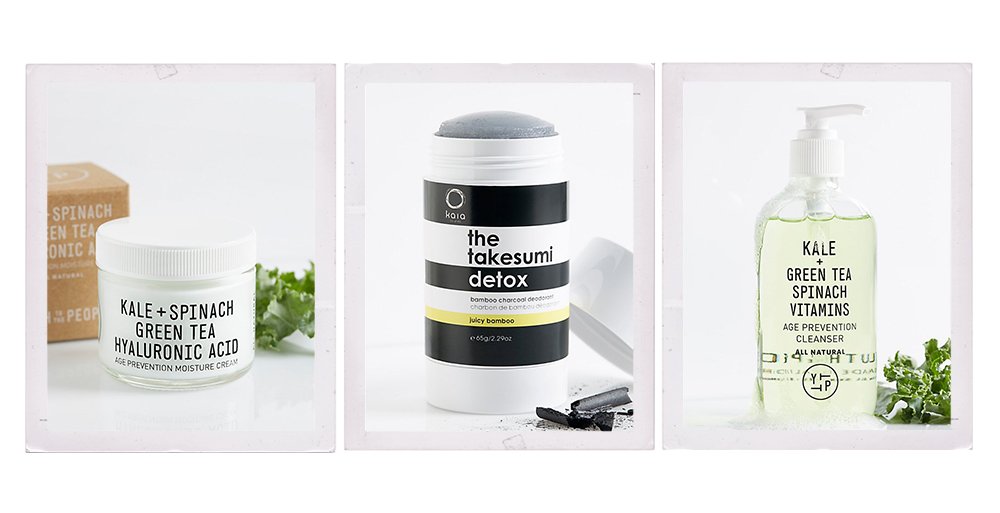 + What other travel-size beauty essentials do you love? Tell us in the comments below!