AKA how to fake a good night's sleep…
Whether it was a late night studying, a girls' night that lasted until the sun came up, an Instagram black hole or just general tossing and turning, a bad night's sleep isn't hard to come by. And while you may be able to hit the snooze button to recapture a few precious minutes, chances are you'll spend the day feeling (and possibly looking) not your best.
While I can't offer a magic potion to get your rest meter back to 100%, I can suggest a few semi-magic products to help get you through a particularly rough day and even fake those requisite eight hours. They'll make you look great and add a little pep to your otherwise sleepy step.
A dewy face oil
An oft-overlooked remedy to a sleepless night is moisture, whether it's water or a turbo-moisturizer. You see, as you lay in bed tossing and turning (or dancing the night away with a drink in hand), your body is losing water. When you breathe, when you go to the bathroom, when you sweat because the room is too warm…water loss, about four cups to be exact.
Since we know that drinking water throughout the day is a key component of healthy skin, it should be no surprise that the first step you should take after not sleeping is to reach for a big ol' glass of water. You want to replenish what your body has lost throughout the night since getting your organs and systems up to tip-top shape early in the day will help you truck along until you can pass out later.
What's more, hydration (both internal and external) will help your skin plump back up and keep from looking sallow. So after you're done chugging that AM water, pat on a nourishing face oil like the Super Couple Face Oil Serum from Maya Chia to feed those tired, starved skin cells. Despite its lightweight consistency, the serum is incredibly hydrating — the chia oil, omega fatty acids and astaxanthin (an antioxidant skin loves) will jolt a dull complexion back to life.
A superpowered mask
If you actually dragged yourself out of bed at your first alarm (good for you, anti-snoozer!) and have the time, a morning mask can go a long way in pepping up your skin. Look for a formula with hydrating and brightening ingredients like those found in Sea2Skin's Active Hydration Mask. The ingredients work to exfoliate, brighten (sea botanicals, natural marine collagen) and firm (hyaluronic acid, rosehip oil), packing a serious punch to your sleep-deprived skin.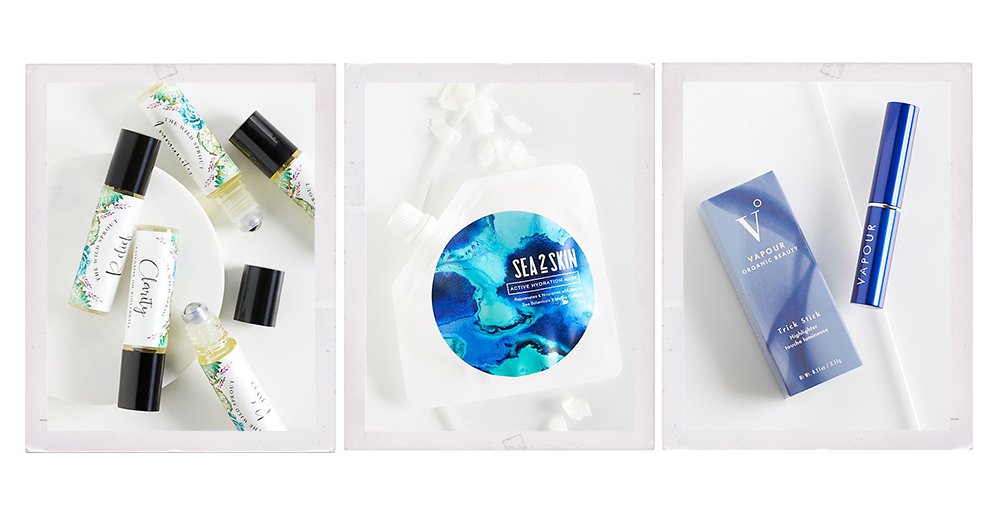 An amazing highlighter
If you're really strapped for time in the morning, a highlighter will work wonders on a tired face. In other words, fake it. Whether you're partial to Vapour's Trick Stick Highlighter or are a member of the rms luminzer cult (guilty), a touch of the glowy formulas on your cheekbones, eyes and brow bones will make you look well-rested in an instant. New to the highlighter game? Read this.
A hydrating mist
You'll also went to be sure you're replenishing the moisture your skin naturally loses throughout the day, and a gorgeous, hydrating mist is an easy, luxurious way to do it. The aptly-named Aglow Face Mist from Lilah B. is sheer, lightweight, hydrating and brightening, all things your skin desperately needs on a day like this. Fig extract moisturizes, dandelion extract soothes, brown algae rejuvenates, all while lavender oil soothes you into knowing the day will soon be over and you can crawl back into the warm embrace of your pillows.
A pick-me-up scent
You know how the scent of fresh coffee can immediately make you feel awake, even if you haven't had a sip yet? That's the powerful connection between your brain and your sense of smell. Use it to your advantage when you're sleep-deprived (instead of downing 12 cups of coffee) and embrace a little aromatherapy with pick-me-up scents like peppermint, eucalyptus and citrus, all of which are stimulants. The sweet orange and lemon essential oil in The Wild Sprout's Invigorate rollerball will kick your brain into action, no caffeine necessary.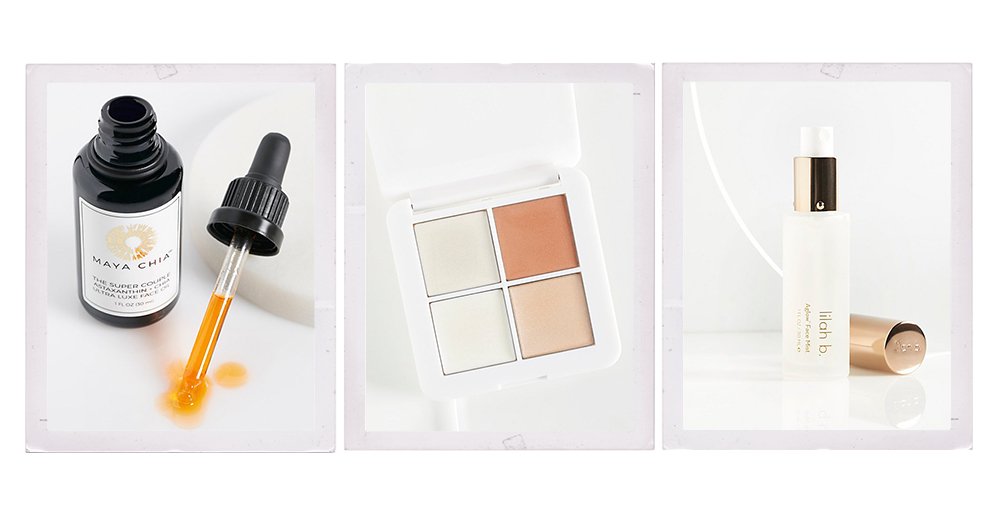 +Get more beauty & wellness advice from contributor Allie White here!