From flower-infused lip balms to champagne highlighters to a must-have cookbook, we have options for everyone on your list.
The holidays are (almost) upon us! You could do the last-minute gift scramble — frantically ordering online, moments before the last possible shipping day. Or you could take a deep breath, pour yourself a cup of tea, and shop now — in full relaxation mode. Of course, we all want to be organized about our shopping, but what usually holds up the process is indecision. Agonizing over what to pick, and not being 100% sure that what you do pick is really all that great.
Well, let us make things easier. Here, we handpicked a 100% fail-proof assortment of gifts versatile enough to please the pickiest of friends and family and special enough to earn a spot on your own list (drop hints now).
Body Balancing Lip Balms:
Everyone loves lip balm — it's an essential item in every makeup bag, whether you are high or low maintenance about your look. But forget trying to pick out the perfect shade for someone. That's like, really hard. Instead, stick with Winky Lux's amazingly stunning Flower Balms, with a self-adjusting tint that reacts to your skin's pH and comes with a real (tiny) flower preserved in the clear gel bullet. If you want a little more sparkle, consider the Glimmer Balm, which adds a festive twinkle to your lips.
Five-Minute Beauty Fans:
Do you know anyone that has hours to spend on makeup? Neither do we. That's why RMS Lip2Cheek Kit is so genius. It contains three exclusive Free People shades (not found anywhere else!), including a deep red, a fresh pink and burn rose-plum, that you can swipe on your lips and cheeks for a multi-tasking flush. Also handy: it comes with a pro blush brush, makeup remover wipe for touch-ups on the go, and a zipped bag to store everything in.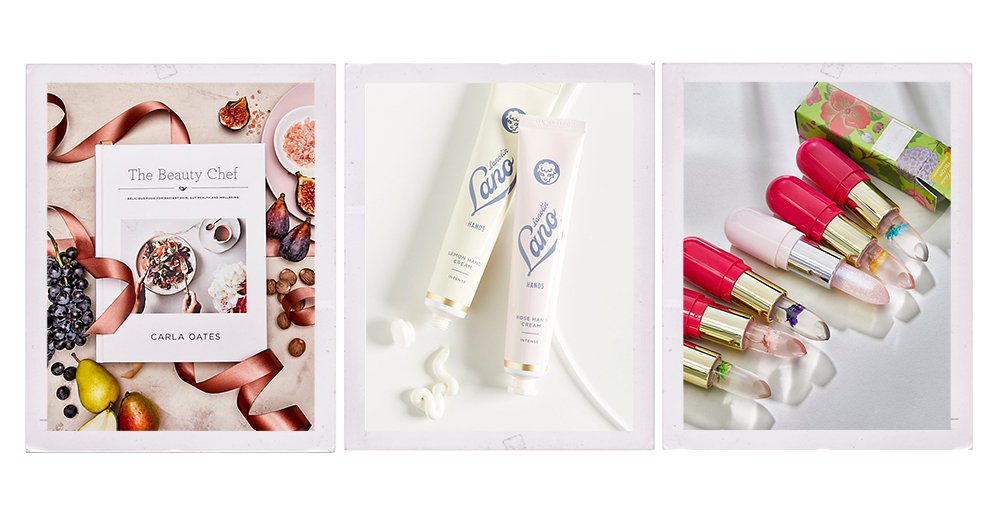 Cult Favorite Skincare:
The answer to the chapped skin that eventually gets us all in winter? Australian-based brand Lano, which has been churning out effective remedies for the last century. Founder Kirsten Carriol grew up on a rural sheep farm and her dad — a scientist specializing in DNA — taught her that lanolin, from wool, mimics that natural lipids found in our own skin. As a kid, lanolin was the only ingredient the family used to soften lips and skin. Fast forward to now and Lano's hand creams and lip balms are some of the best modern soothers around. The Hand Duo Set contains lemon- and rose-scented creams, which deeply hydrates hands and nails (and even feet). The Lanolips Holiday Bauble, meanwhile, leaves lip super smooth with a subtle tint, too. Must.Have.
The Ultimate Wellness Cookbook:
Anyone seeking luminous skin and boundless energy knows that it comes from within — meaning: it's the foods you eat that really move the needle and make a difference. Australian wellness pioneer Carla Oates founded her company, The Beauty Chef, on this premise, creating beauty supplements and powders way before it became a thing. Now she's assembling her best advice, in the form of a cookbook with more than 150 delicious, gluten-, dairy-free recipes. Everything is made from skin-loving foods to promote gut health and enhance your beauty from the inside out. After a season of cake, cookies and champagne: thank you.
Waitlist-Worthy Makeup:
It's no surprise that natural beauty enthusiasts covet RMS; the organic makeup range founded by makeup artist Rose Marie Swift combines botanical-based pigments with high-performance textures. Her Living Luminizers, in particular, inspire serious devotion, giving skin the perfect, sheer glow with a touch of pearl, champagne or gold. And Swift's highly-anticipated Wild With Desire lipsticks have finally arrived. The range includes super pretty coral and berry shades with a kissable finish. Where's that mistletoe?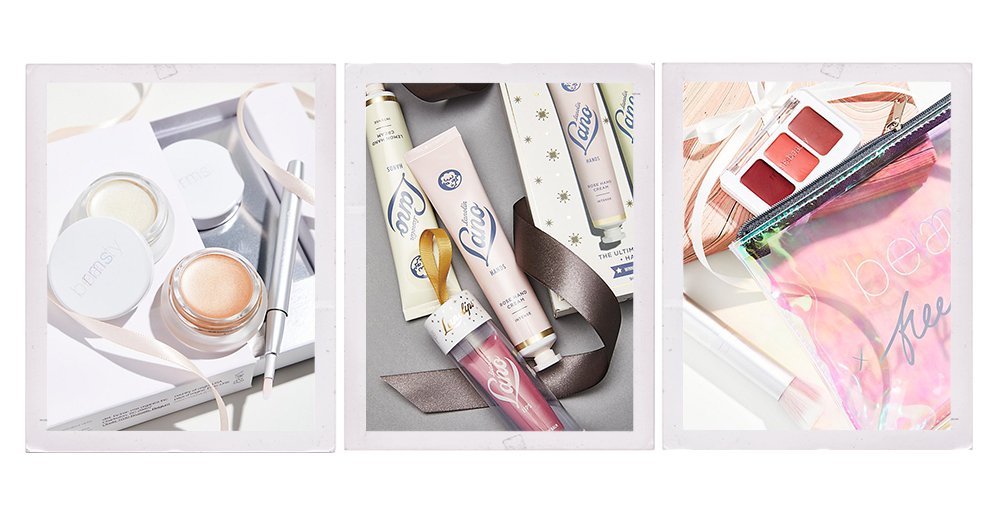 + Shop our gift sets and find all FP Beauty + Wellness here!