Meet the skincare brand that's creating otherworldly masks that perform — and look super pretty.
Face masks do a lot of good things for your skin — hydrating, detoxing, firming, de-puffing. But our obsession with applying them is partly for the benefits, and partly for the 'gram. It's addictively fun to slap a mask on your face and post a picture of the ensuing transformation (is it any wonder the #facemask hashtag has more than 1 million posts?). In this digital age, the best skincare products are highly effective and highly experiential, providing all sorts of thrill along the way. Where are we going with all this?
New York City-based skincare brand Petite Amie is truly leading the pack when it comes to creating high-performance face masks made with next-generation ingredients (algae extract, multi-peptides) and super shareable packaging (featuring everything from emojis to marble). Their latest Starry Series is no exception. The three bamboo charcoal sheet masks all share the same hydrating formula — composed of olive leaf, honey and vitamin B — but come in three different, visually stunning, packages. The otherworldly exterior motifs range from Cosmic Blue to Interstellar Indigo to Foggy Star. All so dreamy!
And the mask itself is strangely beautiful. The black-charcoal pre-moistened sheet clings to your face, sealing in the nutrients. It's meant to be applied for 10 to 15 minutes — after which you remove it and rub in the excess gel. The result: super dewy, soft skin that needs no filter. Just maybe an #amazing hashtag.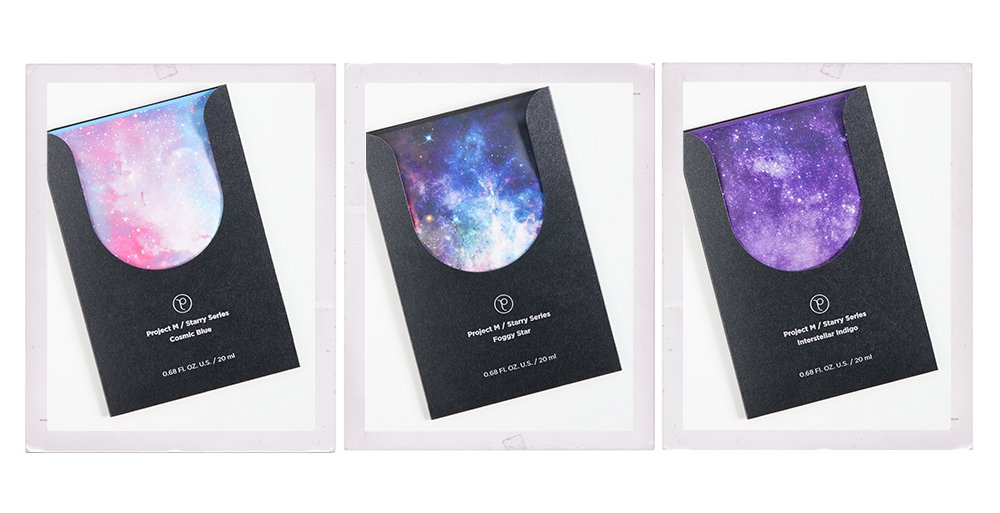 + Shop all Petite Amie masks here!