"I'm channeling all "Sex & the City" vibes with less expensive shoes (and more denim)…"
Your position at Free People…
Concept Design Assistant.
How does your job influence your personal style?
On the Concept Team, we're constantly researching the newest takes on all aspects of fashion. It's easy to be inspired in my role; it's also easy to want to buy EVERYTHING as you see trends emerging. I'm constantly finding tears that I want to recreate in my own life, or becoming obsessed with a print trend (I'm still loving leopard but currently obsessing over cow) and so on. Because of my role, I feel like my style is continuously evolving and changing and it's really fun to watch. I'm definitely a lot bolder with my choices now than ever before.
What is your personal style?
I had to ask my teammates and the decision was that I'm channeling all "Sex & the City" vibes with less expensive shoes (and more denim).
Go-to fashion rule or styling trick?
Add a hat.
Pair it with denim.
Jeans and a tee is never too boring.
White sneakers.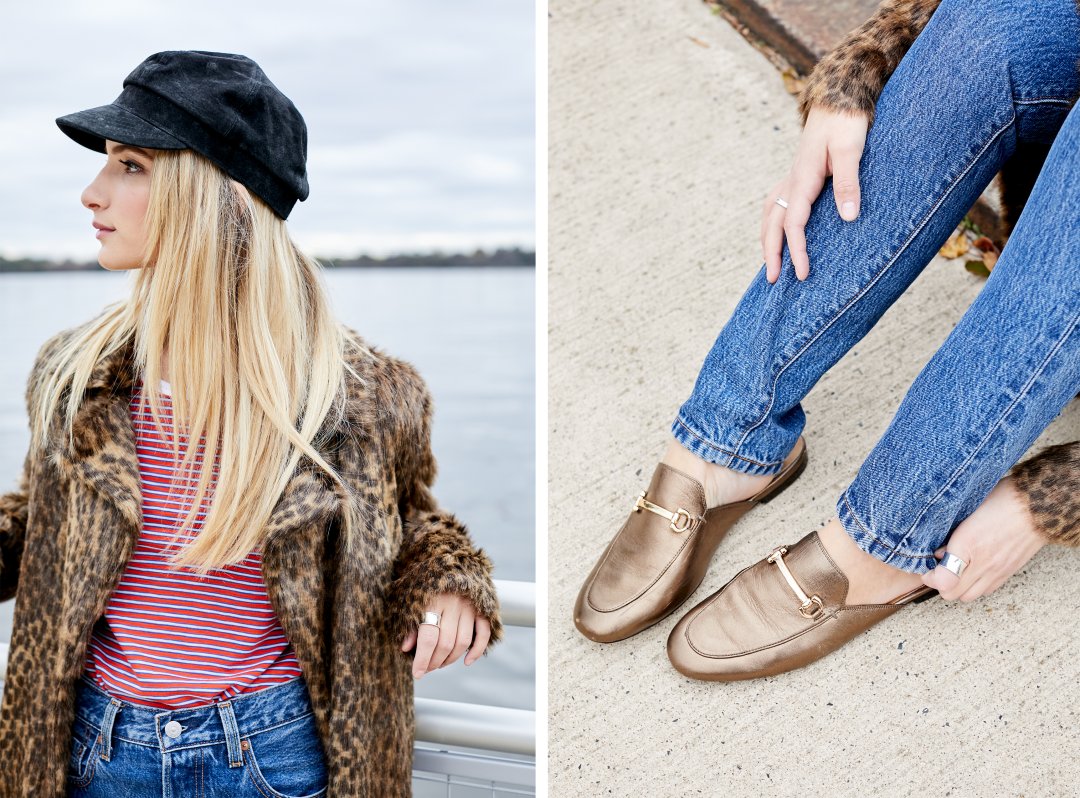 Favorite part about your job?
Our teammate Bruno, the long-haired chihuahua. 
Most challenging part of your job?
The internet is a bottomless hole… that's constantly being updated, so keeping up all the time can be a challenge. 
What's in your freepeople.com shopping cart?
Let's see..
Too Late for You Tube (in black, I bought the brown today ;) )
Wake Up Herringbone Lieutenant Hat
One thing in your closet that you could not live without?
My denim collection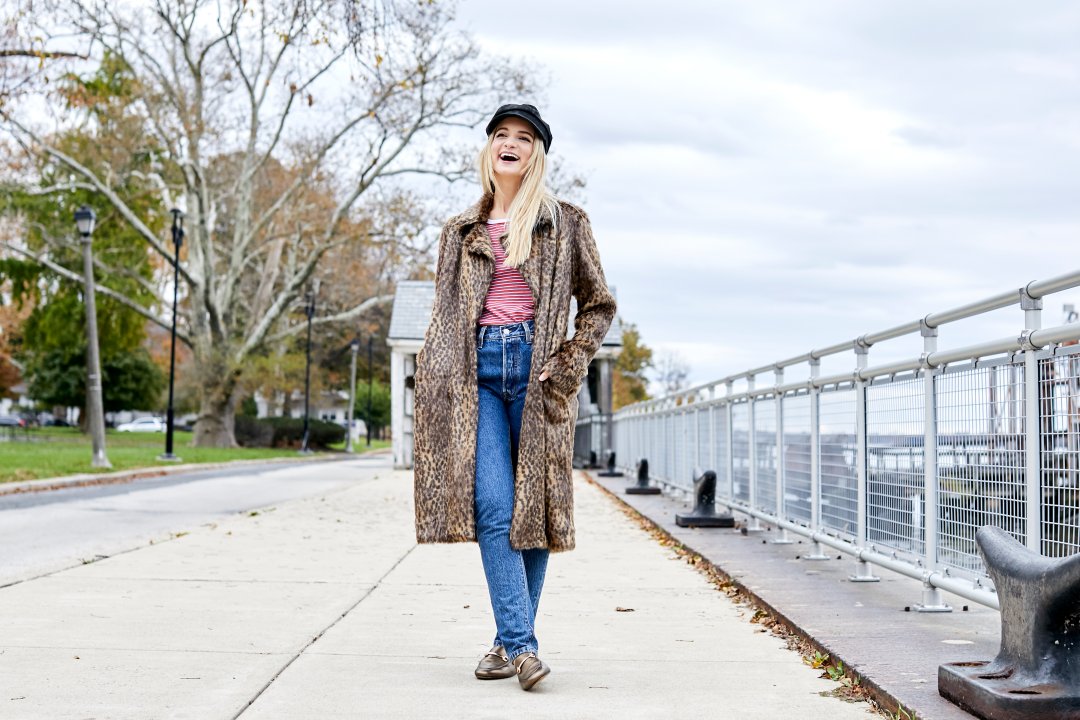 Follow Sam on Instagram and shop her look today!
+ Loving Office Style? Meet more of the Home Office employees here!
Follow Taylor on Instagram.