Tone up, power up, and oil up with these intimacy-focused beauty finds…
With conversations of body positivity and girl power swirling constantly in the feminist-friendly air of 2017, the taboo once associated with after-dark beauty tools has unquestionably been lifted. As if there were ever a reason to be shy, the wellness world's new embrace of intimacy-focused products as a way of maintaining a certain quality of life, not to mention health in relationships, has removed the shame stigma for good. Below, three female founders offer the inspiration behind their naturally libido-boosting offerings—and their unexpected uses:
THE TONIC
"I meditate daily, I make adaptogenic tonics multiple times a day, and I really like kissing, hugging and loving," reveals Moon Juice founder Amanda Chantal Bacon when asked how she relaxes and unwinds. The lifestyle guru, who created the brand's Sex Dust, a blend of "lusty superherbs," drinks the tonic even when her favorite Saturday morning activity isn't on the agenda. "I use it as a buzzy feel good energy formula in place of coffee… and sometimes even in a coffee!" she enthuses of the adaptogenic powder designed to add vigor, fight stress, and enhance libido.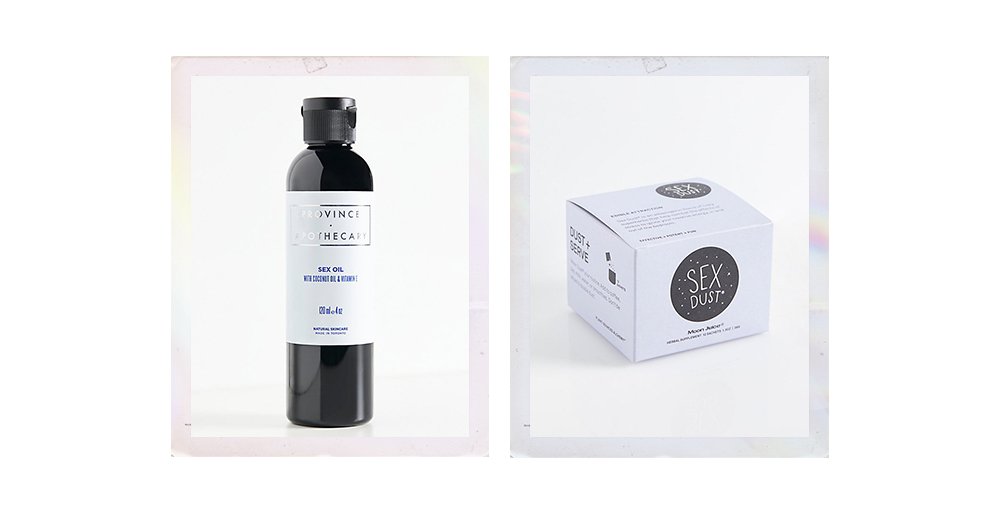 THE SLIP
"I was looking for a natural sex oil and couldn't find it, so I started experimenting," says Julie Clark, certified aromatherapist and holistic health practitioner-meets-aesthetician who founded Province Apothecary in 2012 after studying plant medicine and being "blown away by the power of natural ingredients." Clark's experiment resulted in a mixture of oils including evening primrose, sunflower, and fractionated coconut that she packaged in the brand's Sex Oil. Her favorite multitasking uses other than the obvious? "I love using it as a light body moisturizer and as a nail treatment before bed."
THE TRAINER

"I realized that what I wanted for my sexual health wasn't available, that what I needed was to connect with myself and learn to love my body," explains Vanessa Cuccia, who later created Chakrub and its buzzed-about Rose Buds, aka yoni eggs made from 100% rose quartz crystals. "Yoni eggs are beneficial for strengthening the pelvic floor, increasing blood flow, reducing numbness, and deepening orgasmic potential," she says of the over 2,000-year-old vaginal crystal exercise that's garnered fans like Gwyneth Paltrow in its modern revival. "There are many metaphysical properties of rose quartz, but it is mostly known as a stone of love. It helps soothe broken hearts, attract romance, and allows one to be more in alignment with the energy of love in any capacity," Cuccia adds. Every Rose Bud comes with a letter of instruction for how to use it, clean it, and maximize your body's potential through meditations and yoga-inspired exercises. Try multitasking by using the stones as external massagers for sore muscles or, like Cuccia, as "a great companion to hold in your hand while meditating."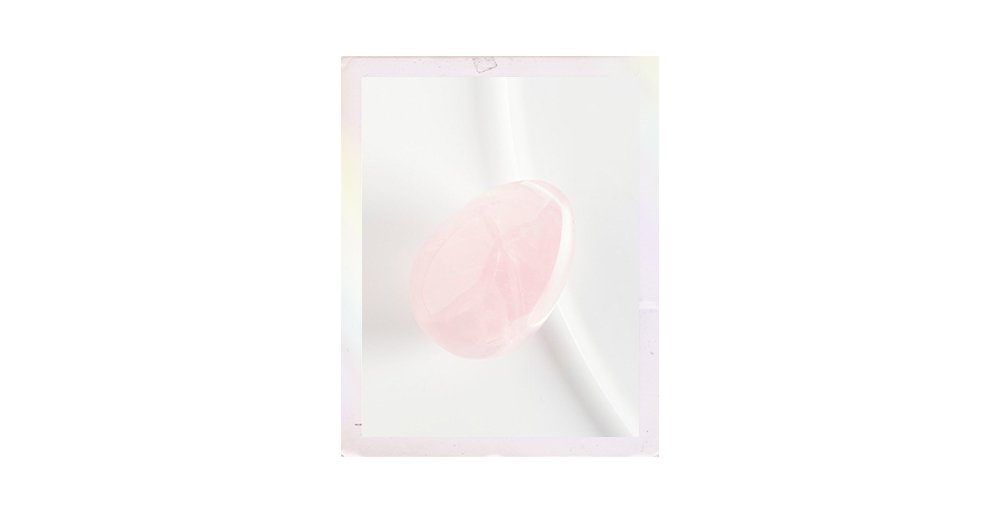 +Follow Arden on Instagram and read more from her on the blog here!