Celebrity makeup artist Tomy Rivero shares the easiest ways to nail a fresh-faced holiday look…
"The best aspect of party makeup is that everything goes," is the no-rules rule according NYC-based makeup artist Tomy Rivero, who's responsible for perfecting red carpet and celebrity soiree-worthy looks on screen stars and models like Adriana Lima, Aubrey Plaza, and Nicole Richie. To get into the celebratory spirit, Romero encourages a healthy dose of prep time to cut out any last-minute guesswork before an event. "First, get a clear idea of the look you want to sport, and find a good reference photo," he suggests. Even artists require a bit of inspiration, and Romero touts a quick web search of 90s supermodels or your favorite personal muse as a great jumping-off point. "You can always change the colors or the focus feature (eyes, lips, cheeks, etc.) to your liking, and this will take the edge off, since you'll have a road map to follow."
Even if you loathe selfies, preparing to be in the midst of a highly lensed affair can be key. "Try creating your take on the look before your event, and take a photo in the kind of lighting expected — that way, you have time to tweak and repeat what works," says Romero. And to best execute an ultra-ethereal beauty moment, he encourages maximizing skin-friendly products. "Using natural makeup in non-conventional ways is my favorite," he shares of a penchant for adding a bit of Paw Paw ointment to an eyelid for a high-shine gaze, or cream blush to the lips for subtle, believable color.
In an effort to further streamline a hectic pre-celebration routine, Romero shares his tips for putting the ART into modern party makeup with the help of two pocket-sized palette kits: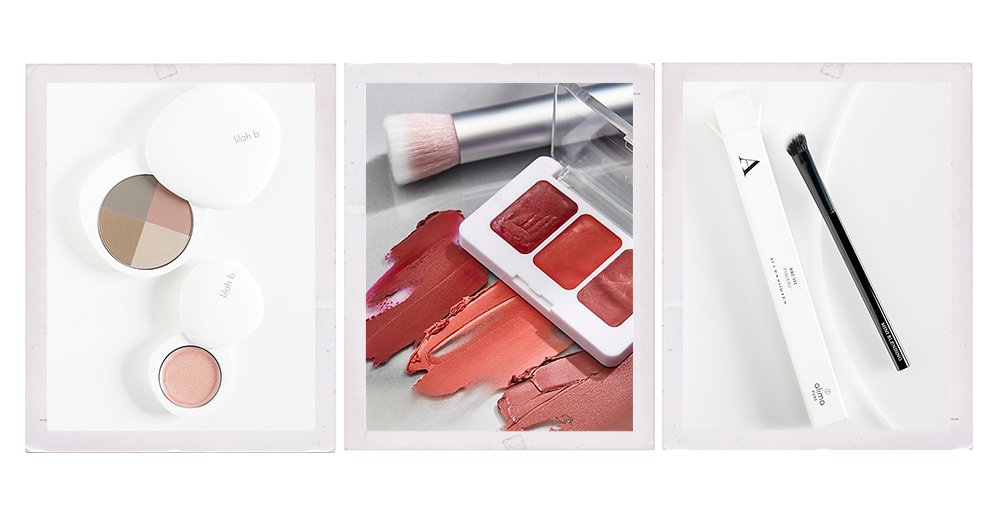 "Creating really fresh-faced party looks with RMS's Lip2Cheek Kit is fun, easy and fast. One of my favorite things about this palette in particular is that it's really all you need in your bag for quick touchups all night. The compact is flat and small so it fits in every clutch or wristlet."
Take Illusive shade in the palette (a burnt rose hue) with your finger, and add a wash of color to your lids; use it to give your eyes definition as well as create a very subtle eye contour that will go undetected until the camera flashes reveal a fresh, non-powdery effect on your eyes. You can even extend the cream color outwards and upwards towards the temples to make your eyes appear bigger.
I love using Modest (a fresh, rich berry pink) on the cheeks — blush is LIFE!!! Especially if you're getting ready for a night out. This color creates the perfect, natural pop of color that is not going anywhere all night. Use your fingers to make 3 dots of color on your cheeks and blend in an upwards motion, then buff edges with the included Skin2Skin brush.
Kissable is wonderful on the lips. A trick I like for this shade is the "swollen" natural lip look. You see it again and again on the runway because it creates the illusion of a fuller, color rich, luscious lip that looks effortless. Take a blending brush and pick up the slightest amount, then buff in the color focusing more of the pigment on the inside center of the lip. What you want to create is a gradual fade from the inside out that ends with barely any color at all on the lip line, leaving the outside edge and corners of your lip natural. Then, gently pat on your favorite lightweight balm like Vapour's Lip Conditioner for a natural shine that feels cushiony all night.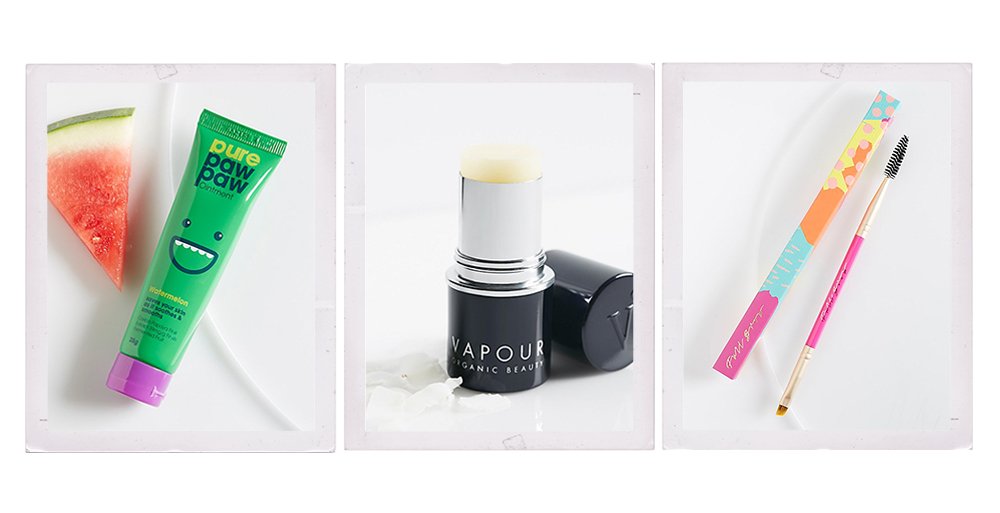 "For a foolproof, light-catching look, I combine this duo with Aglow Face Mist. It's the perfect trick to create a glow on your face while activating the rich pigments in the shadows — they dry to a powder, but the Aglow mist is my secret to setting makeup while making sure that everything looks dewy and fresh."
Spray the Aglow face mist all over – and I mean all over. Don't be shy and make sure you get a nice, even amount of the mist even on your eyelids. As you spray, make sure to center the bottle with your eyes closed to moisten lashes and lids.
Spritz your blending brush lightly with the mist, then sweep the taupe brown shade across your entire upper lid. The moisture from the mist converts the color into a vibrant golden brown — I often use just this for clients, but continue steps below to use it as a base for a smoky eye.
Pick up a bit of the slate gray with an angled brush (don't forget to spray the brush) and push the color right next to the lash line as close and thin as possible to frame your eyes.
For a wide-eyed effect, the Nude (beige color) is fantastic as a natural highlight in the corners of your eyes by the tear duct. To finish the outer edges, take a good, dark, buildable mascara like Eyeko Black Magic and apply 2 or 3 layers, making sure to let each coat dry in-between to give the illusion of a faux, plush lashes (without the extra supplies).
I love to use the B. Dazzling balm as an allover highlighter. Spread a small amount on the back of your hand and let it warm up so that it moves easier, then pat a lightly onto the contours of your cheeks (by your temples right under the brow bone) and the tip of your nose. This is the best way to keep the glow going all night, and makes it look like you have nothing on but hydrated, fresh skin.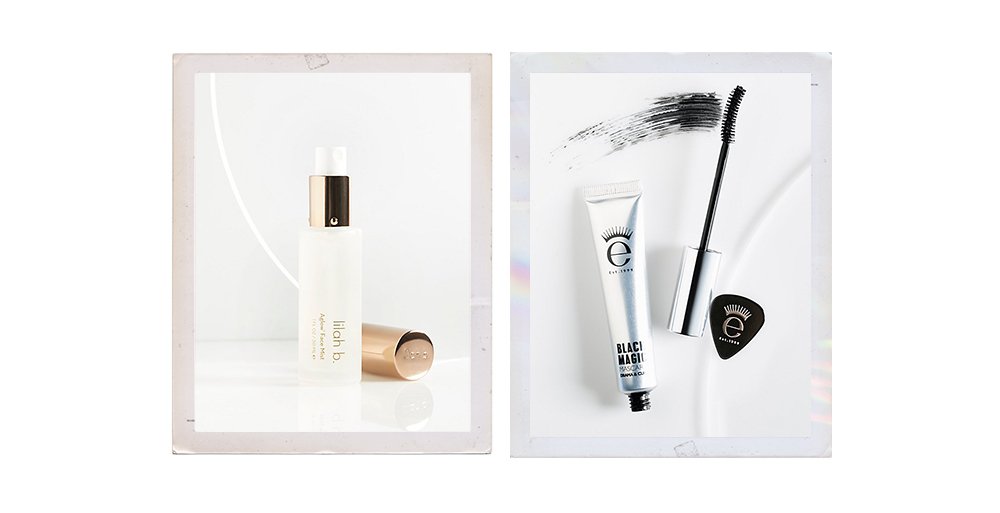 + Get all things beauty here and shop FP Beauty + Wellness!