To get you inspired, and ready for that last round of parties, we bring you a guide to ratcheting up your glow for 2018.
The coming of another year often causes us to peer closely inward — and outward.
By December your skin has been through almost an entire year of changes, perhaps some good (see ya acne) and perhaps some not-so-good (hmm, dullness and spots). Well, now is the time to look deeply in the mirror and take stock of your complexion #goals. Think about what you want to see in your reflection, and then make it happen. With high-performance products and so many advanced options at your fingertips, it's actually possible to achieve, well, the skin of your dreams.
To get you inspired, and ready for that last round of parties, we bring you a guide to ratcheting up your glow for New Year's Eve. Because ringing in 2018 with luminous, well-lit skin sounds great—from any angle.
The 20-Minute Glow Routine:
Step 1: Detox your pores.
A toner and peel in one, these amazing medicated cotton swabs are saturated with 70 percent pure centella extract, a calming plant that tones down redness, and exfoliating lactic acid to gently rid dirt and dead skin. Swipe it all over your face (avoiding your eyes and mouth) and let it sink in.
Step 2: Put on a hydrating face mask.
Now you want to seal in lots of moisture so you can fill in any creases and revive tired, worn-out skin. This sheet mask is infused with cactus and bush extracts to remedy dry, flaky patches. Leave it on for 15 minutes, and then rub any excess into your face and neck.
Step 3: Apply a booster serum.
This daily serum is your secret weapon, loaded with vitamins and a potent dose of hyaluronic acid—which instantly plumps on contact and triggers your body's own natural production of this miracle ingredient over time.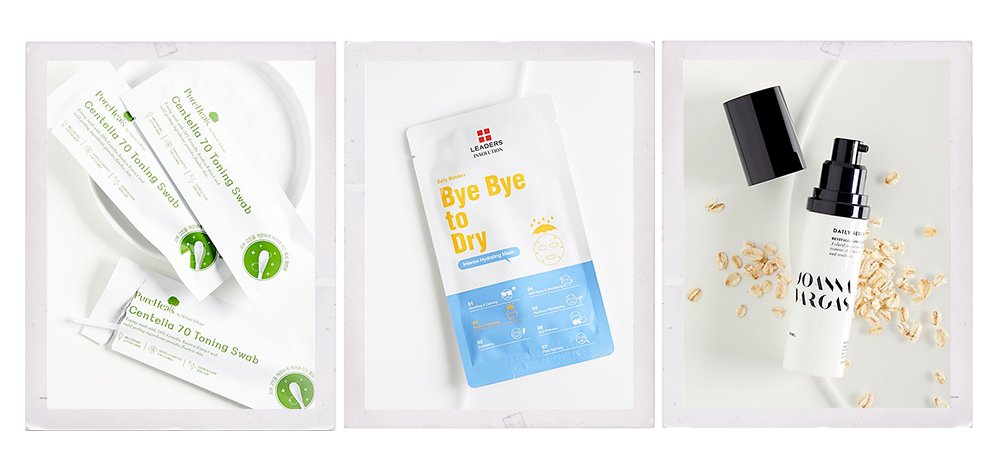 Step 4: Reach for a brightening cream.
To keep your glow going for hours, you need to trap in moisture for the long haul. Try a multi-tasking cream that not only does that, but also primes your skin for makeup and provides a touch of coverage with light-reflecting particles that even out your complexion.
Step 5: Drink some Dust.
The trick to looking dewy the next morning is to stay hydrated. Even better if you can spike your H20 with Moon Juice's cult-favorite Beauty Dust, which contains a plethora of alchemized elements (macha, rhodiola, gingko) to support super radiant skin. Bottoms up.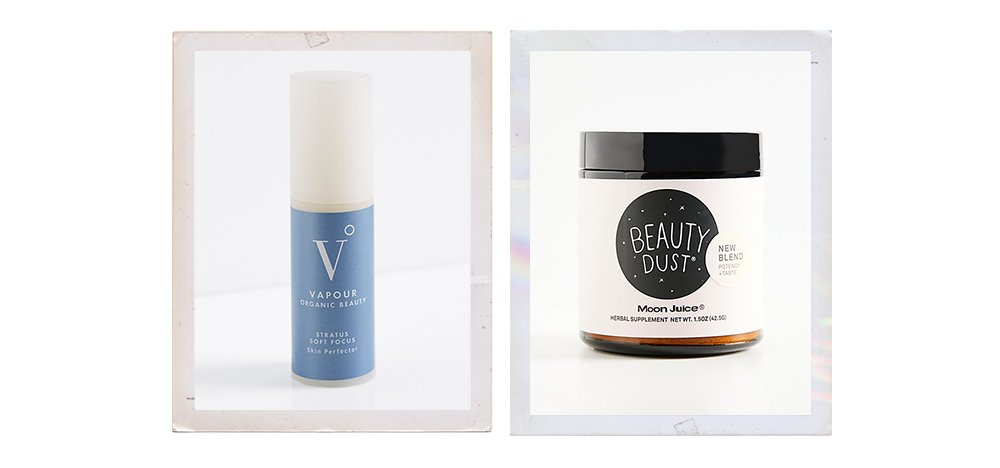 + Shop for more beauty and wellness essentials for 2018 here!