It's the night before your trip and you forgot to pack the right beauty products…fear not — make your tried-and-true essentials work for you.
You've meticulously planned where you're going to stay, what you're going to eat, everything you're going to do, all the sites you're going to see, every article of clothing you're going to cram into your suitcase and the Instagrams you plan to post for each day of your winter vacation. But it's the night before you leave and you've just realized you forgot to pack destination-specific beauty products into that stuffed bag sitting patiently next to your front door. (Because you're definitely responsible enough to finish packing the day before and not save it for 10 minutes before you have to leave for the airport, right?)
Rather than panic and throw your entire medicine cabinet into your bag, opt for your tried-and-true everyday essentials, plus a few things that will serve your skin and hair well based on where you're traveling.
If you're hitting the slopes…
…your number one concern should be hydration. As much fun as it may be to hurtle down a snow-covered mountain, the cold temperatures, whipping winds and high altitude will do their best to turn your face, hands and lips into a big raw, red and chaffed mess. You'll want to take preventative measures by loading up on moisturizing products first thing in the morning and again at night (not to mention throughout the day).
For your face, opt for a rich, emollient moisturizer that'll draw moisture from the air and keep it locked in. (Bonus points if it's got an SPF because no one likes a ski goggle tan line.) The same thing goes for lips: you want to protect them from the elements and the inevitability of you sticking your tongue out as you concentrate navigating that double black diamond. And don't forget about your hands: a thick hand cream or balm in the AM and PM will prevent painful cracking and redness.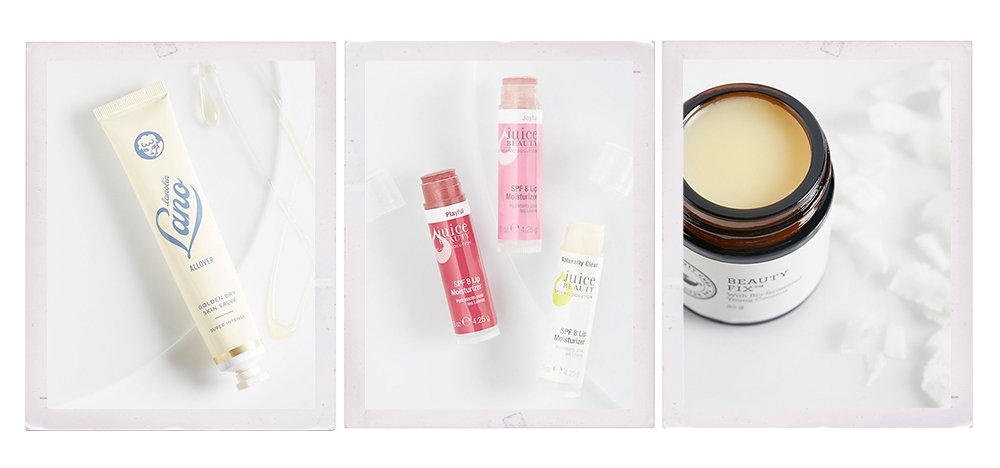 If you'll be sitting on a beach…
…the number one thing you can't forget is sunscreen. If you have sensitive skin, make sure you have two different SPFs: one for your face and one for your body that can stand up to sweat. You'll also want an SPF-packed lip balm that can stand up to the sun. When your beach time is over, be sure to thoroughly cleanse the SPF away with a double cleanse, followed by a light exfoliant to remove any dead skin cells that may have accumulated despite your best efforts to naturally buff them away with the sand.
The good news about a beach vacay is that the salt water will likely do amazing things for your hair, so there's no need to take up valuable suitcase space with products for your tresses. So use that space for a hydrating toner that will replenish your skin's moisture levels after a day in the sun, and maybe even an emergency too-much-sun mask, just in case.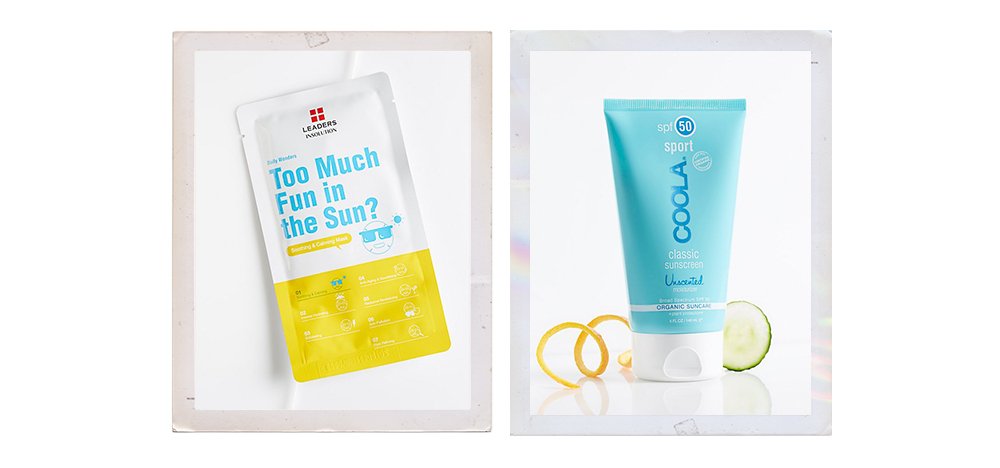 If you're soaking up culture in a major city…
…you may find your skin looking a little worse-for-wear if its not used to the polluted air that usually comes with any city. To combat congestion and skin that's acclimating, be sure to bring charcoal-based products to pull out anything hiding in your pores. Cleanser, mask…whatever you want as long as it's detoxing. You'll also want an antioxidant-packed serum on hand to even things out post-detox and keep your face hydrated and healthy.
And since you'll likely be very busy hopping around town, seeing the sights, eating at a bunch of delicious restaurants and taking in everything the city has to offer, why waste time on trivial things like washing your hair? Instead of wasting precious vacation time shampooing, conditioning, drying and styling your mane every day (not that you should be doing it daily, anyway), let dry shampoo be your best friend. Not only will it cut down your beauty prep time, it'll also ensure the tousled look all the cool city girls are sporting right now. (And a red lip and smudged eye couldn't hurt either.)
If you're spending the week in pajamas on your parents' couch…
…that sounds amazing and can I join you? But seriously, this is the perfect time to go all in on self-care and try a different sheet mask every day. (Your family will love you no matter how crazy you look wearing one.)
Use the time at home to do a full-body reset before the new year. Check in with yourself about how you're feeling and take advantage of the slow pace of life right now to really indulge in self-care rituals you're usually too busy for. Light some incense and start a meditation practice. Luxuriate in a nightly bath. Up your smoothie game with green powder and adaptogens. However you choose to treat yourself this vacation, make it count!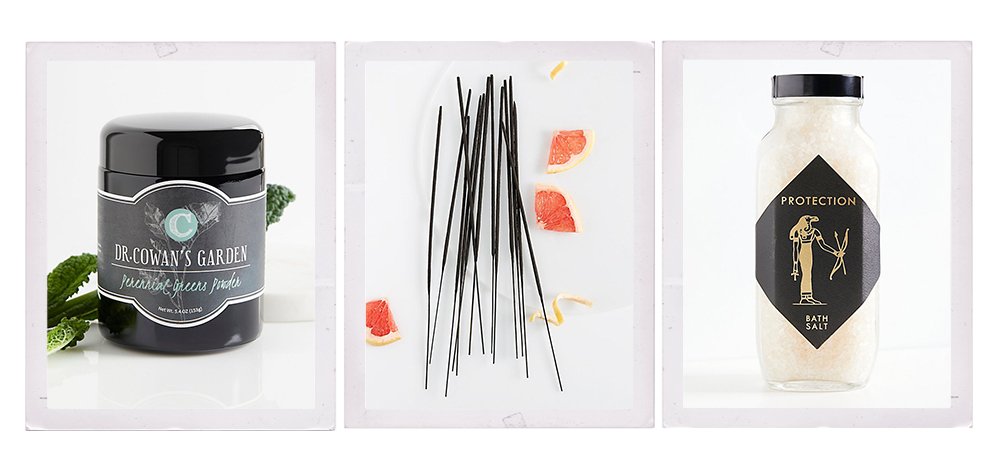 + Shop all FP Beauty & Wellness here!