"My favorite days are when I'm making beautiful swatches with lip stick or nail polish, or styling with amazing fresh fruits, veggies and flowers…"
Your position at Free People…
Associate Flat Stylist.
Describe your personal style…
A minimalist with one too many pairs of shoes and an affinity for wearing all black.
Who is your style icon?
Joan Didion (circa always).
What do you love about your job?
I feel so grateful to work in such a creative environment with such a talented and engaged team. My favorite aspect of my job as a stylist is working to bring the Beauty + Wellness assortment to life on the site. Free People carries an incredible array of products; I'm always so excited to learn more about our new offerings and work with them hands-on every day. My favorite days are when I'm making beautiful swatches with lip stick or nail polish, or styling with amazing fresh fruits, veggies, and flowers.
What are your beauty + wellness necessities?
I like to maintain a pretty streamlined beauty and wellness routine, opting to use only a few really great products. A simple skincare routine (Youth to the People Cleanser & Moisture Cream, Pai Rosehip Oil), a little highlighter, blush (Kosas Color & Light Crème), and mascara (Eyeko Black Magic Mascara) go a long way. I love Terra & Co's Brillant Black Toothpaste and Cocofloss for keeping a bright smile and opt for 8 Greens when I need some extra veggies in a pinch.
What do you do outside of Free People?
I love to spend time in the kitchen, work out, practice yoga, read, and I'm currently working towards cementing a more consistent mediation practice. I keep my creative juices flowing by working in a small studio at home practicing watercolors and collage, occasionally taking on some fun hand-lettering projects for friends and family.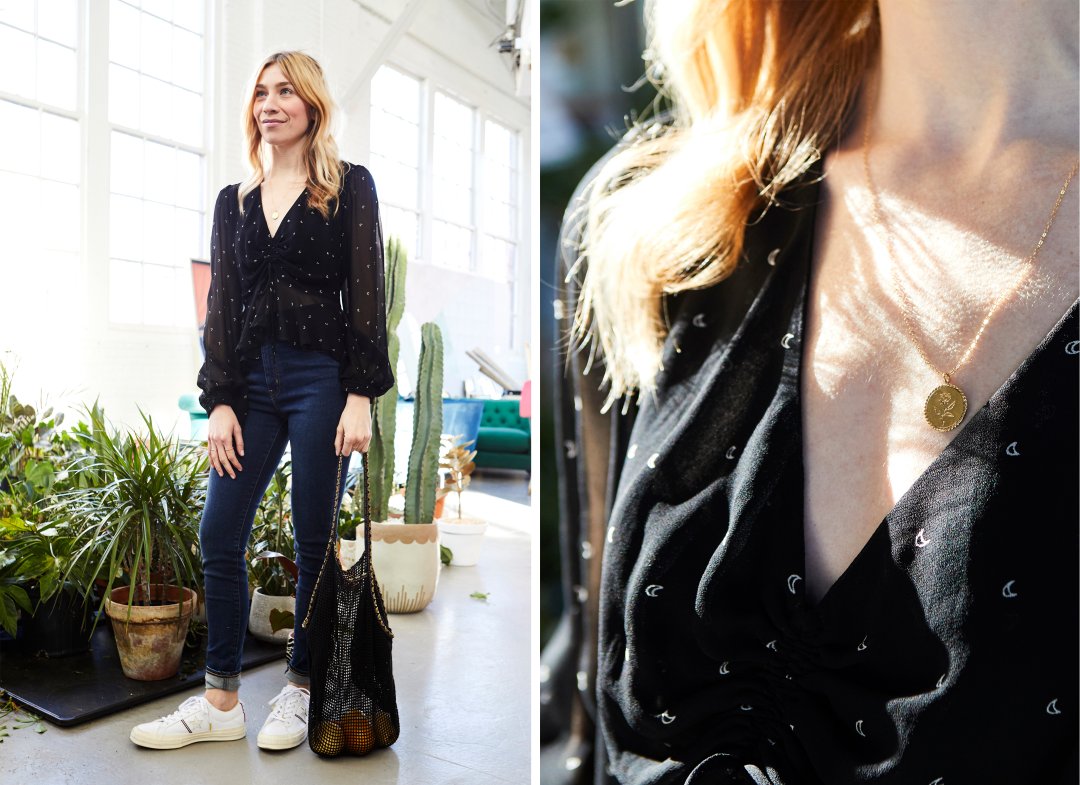 What's in your freepeople.com shopping cart?
One thing in your closet that you could not live without is…
My black (vegan) leather jacket
Your spirit animal is…
I think it's a hippo (I couldn't tell you why).
The soundtrack to your life…
Definitely the music of beautiful, strong women like Joni Mitchell, Nina Simone, Angel Olsen, and PJ Harvey. I'm currently loving Marika Hackman and Julie Byrne too.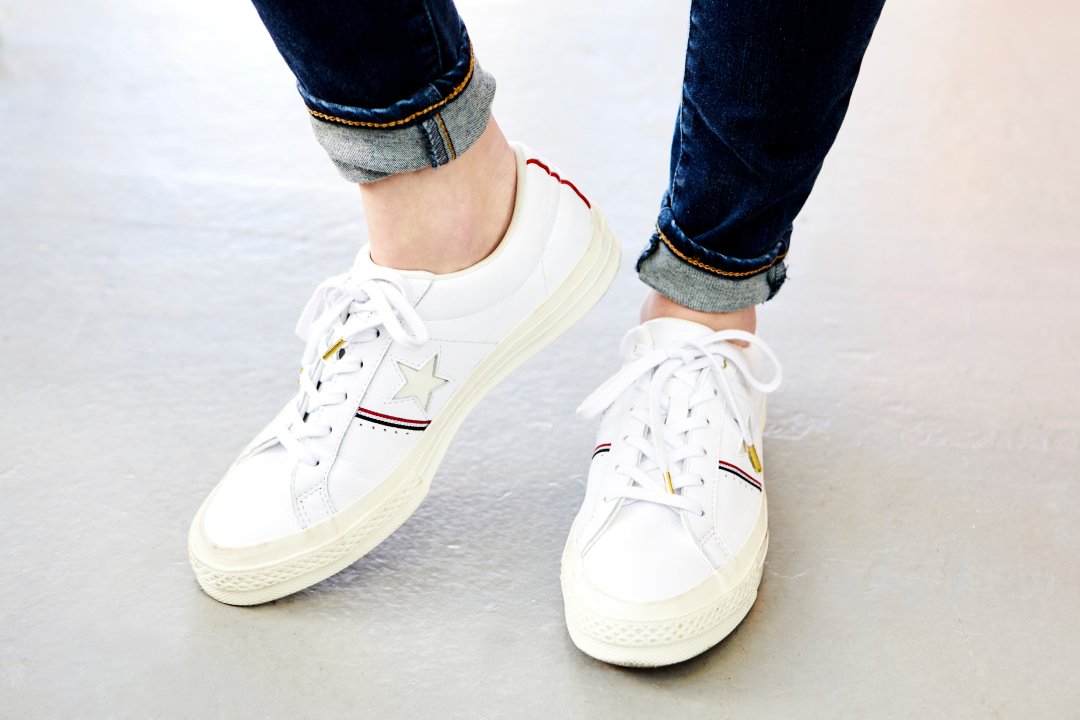 Follow Christine on Instagram and shop her look today!
+ Loving Office Style? Meet more of the Home Office employees here!
Follow Taylor on Instagram.