Olivia Clementine's organic botanical oils are more than fresh fragrances…
Can scent reprogram the body? According to Olivia Clementine, who launched her organic, biodynamic botanical-scented oils after training as an herbalist, it may be the speediest balancing act. "The quickest impact is through our pathways of smell — we have an instant response," she explains. "This can help our nervous system relax, our mind focus, our hearts and bodies find reprieve."
Splitting time between Hudson Valley and the Berkshires, Clementine manages to keep production as green as possible, formulating products with ecologically grown and wild-gathered ingredients. "We are made from the earth, it has what we need," she shares of her attitude toward plant-based remedies and the importance of staying connected with nature. Below, her helpful scent guide for real life:
"So many of us have stagnation in our systems," notes Clementine, who recommends Lymph Love's blend of chaparral, sage, and poke root, a potent weed traditionally used to keep the immune system flowing, for everything from swollen glands to cysts.
"Who doesn't need Heart Love?" Clementine asks as we discuss the oil infused with herbs that "support the heart in tenderness, hurt, openness and boundaries" like rose geranium, ylang ylang, and motherwort. "Roll it on whenever you're feeling the need for a little extra care."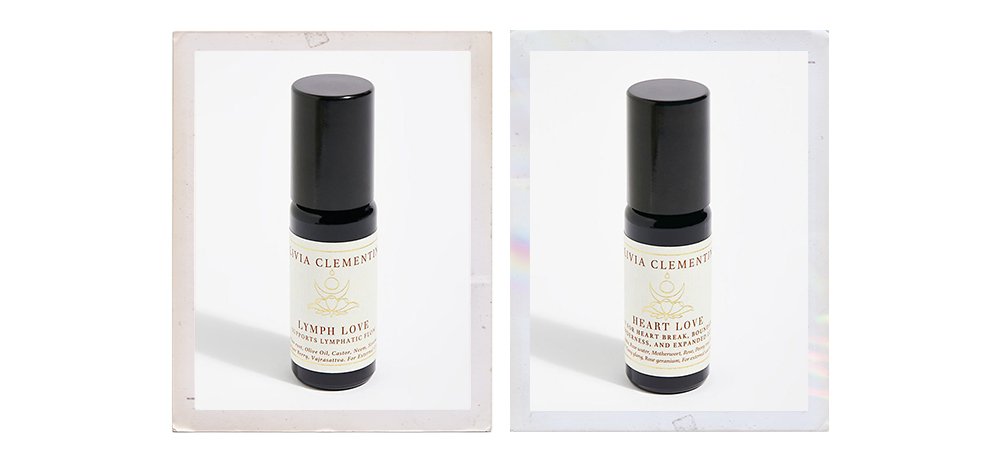 As much an oil as it is a balm, this is her go-to for cuts, scrapes, and bruises "both physical and emotional." With healing herbs like arnica, yarrow, and ashwagandha, this blend "allows us to take care of ourselves and each other."
"Once it's out, that's it," she shares of the limited-edition fragrance she blends annually from secret ingredients gathered through the seasons. This year's scent is both "foresty" and "extremely grounding and soul-nourishing."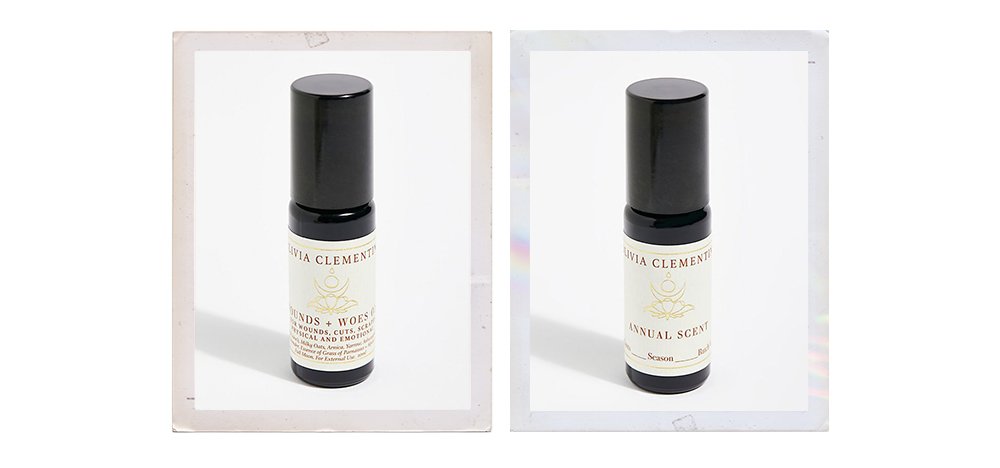 + Shop all Olivia Clementine's organic oils here! 
Lead image by Joanna Rentz.