Plump and hydrate your lips, remove your makeup and soothe tired, puffy eyes without checking a single bag.
It always happens: Once you finally commit to skincare products you love and want to make them a regular part of your everyday routine, you go on a trip. Anything that's too bulky or liquid poses a packing challenge or potential airport security issue. So you have two choices — leave it all at home or find alternatives.
But when your favorite skincare products already come packaged in travel-friendly forms you have a third — much easier — solution. Skyn Iceland's latest (vegan!) beauty staples prove the point by being ideal for home and hitting the road.
To keep your lips hydrated and dewy on the go — always difficult during flights, which suck moisture out of your skin — there's the cleverly conceived Plumping Lip Gels, clear little patches infused with plant and marine extracts to seal in intense hydration thanks to its (occlusive) transdermal delivery system. Our advice: once you've reached cruising altitude and want to zone out (i.e. not talk to anyone) apply one of these masks over your lips for 10 minutes. This works equally well at home in bed.
Or consider the convenience of the Berry Fix, a handy pen that you can swipe over your lips to prevent dryness and flakes. Its potent botanicals — including mineral-rich red algae, sweet almond oil and shea butter — sink in deeply (rather than sitting on the surface) ensuring some serious long-lasting dewiness. No more having to reapply your lip hydrator again and again, no matter where you go.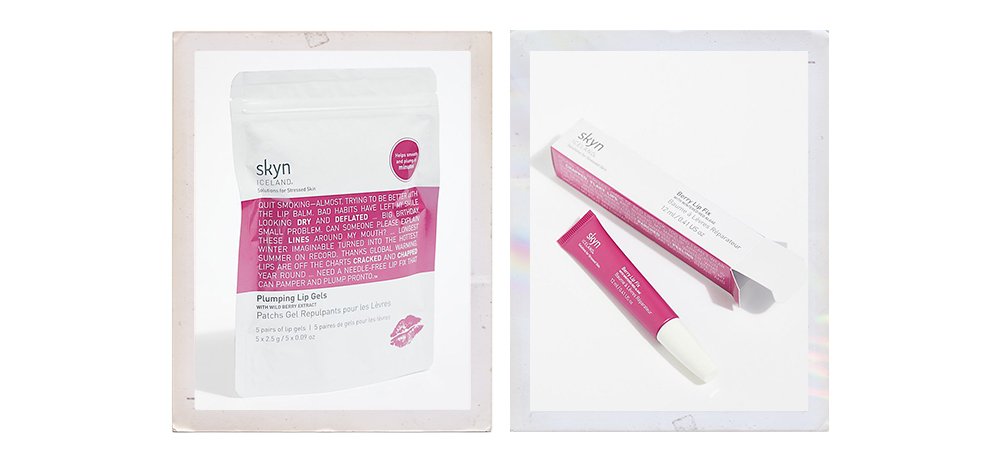 Liquid makeup removers can be especially messy on trips or nights you're tired. Two better options? The Glacial Cleansing Cloths, saturated with the brand's famed Icelandic glacial waters to soothe, hydrate and calm your face. The paraben-free cloths have a spa-like foaming effect to gently remove surface debris, makeup and other impurities without requiring you to splash or rinse with any water. And to really remove stubborn eye makeup, there's the Glacial Cleansing Eye Cloths, made with a non-stinging, ophthalmologist-tested blend of cucumber, coconut oil and anti-inflammatory plants (chamomile, ginseng, aloe) to dissolve even the toughest waterproof formulas, minus any chemicals.
With sizes you can easily fit into any drawer, gym bag, overnight tote or suitcase, the search might be over for skincare essentials you commit to — whether you're on the move or staying put.